Designer Discounts on Baby Furniture, Decor & Baby Burseries - buybuy BABY
To The Trade

To The Trade

To The Trade
We are pleased to offer decorators, architects, home stagers and other design professionals exclusive benefits in the buybuy BABY To The Trade Program.
Apply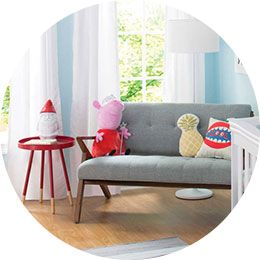 Exclusive Discounts
You'll receive 20% off your purchase* at Bed Bath & Beyond and
buybuy BABY, FREE standard shipping on every order and 5% off on selected truck delivered merchandise*
*Standard coupon exclusions apply.
*20% off coupon excludes truck delivered merchandise
Incredible Assortment
Choose from a huge selection of furniture and décor to create the perfect nursery or playroom for every client's taste!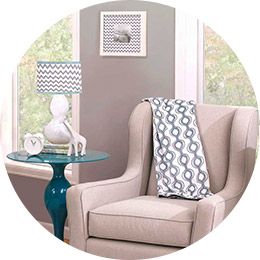 Showcase your business
Once you've used our products in your designs, upload your images with your name to our online galleries for all to see!
Requirements
Valid membership in sanctioned industry group with membership number
Approved design groups: ASID, IIDA, AIA, NKBA, IDS, NAPO
Approved staging organizations: IAHSP, CSP, HSR, RESA
Approved landscaping associations: APLD, ASLA
Approved hospitality groups : NEWH, NAHB, NAA
Trade certification
Approved certifications: NCIDQ, CCIDC
Business/ Resale License
FAQ'S
Is there a cost to become a member?
How do I apply to become a member?
What type of industry groups are accepted for membership?
What if I am a design professional but I have a membership to another
group or trade certification that is not listed?
How quickly will I know if I have been approved?
Where can I check the status of my submission?
How do I cancel my membership?
Are there any exclusions on my 20% off coupon?
Are there any Free Shipping Exclusions?
I can't find my offer in my wallet, who should I contact?
Can I use my trade discount on the other sister stores?
What is the Tax-Exempt Eligibility?
How do I use my trade discount in-store?
How do I use my trade discounts online?
Can I combine my trade discount with competitor offers?
My 'To the Trade' membership has expired, how do I reapply?
Contact Us
Have a question? Speak with a trade specialist at 1-855-871-HOME (1-855-871-4663)
or email: tothetrade@buybuybaby.com.