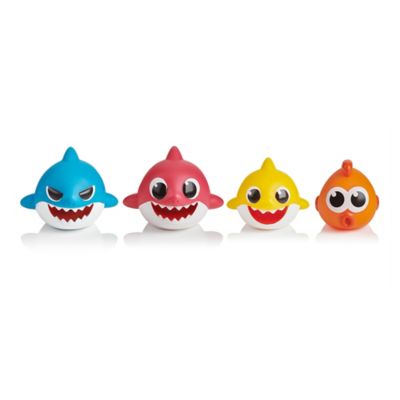 WowWee Pinkfong 4-Piece Baby Shark Bath Squirt Toys
$9.59
Get 20% off your entire purchase with coupon!
Enroll Now
customer reviews
Showing 1 - 4 out of 4 reviews
Mold
jessica . 12 months ago
Well apparently negative reviews don't get posted…………. So I'm resubmitting my photo of moldy bath toy. Buyer beware.

Bath toys
Nancy . 2 years ago
Bought these for my grandson. He loves them!

Originally posted on bedbathbeyond.com
Baby Shark Mania
Turtletab64 . 3 years ago
I bought these for my 2 year old grandson who loves his baby sharks as much as his duckies when it's bath time. They were definitely a hit with him!
Baby loves his sharks, doo doo do doo doo
Ron . 3 years ago
My grandson loves playing with them and getting squirted with them.
Showing 1 - 4 out of 4 reviews