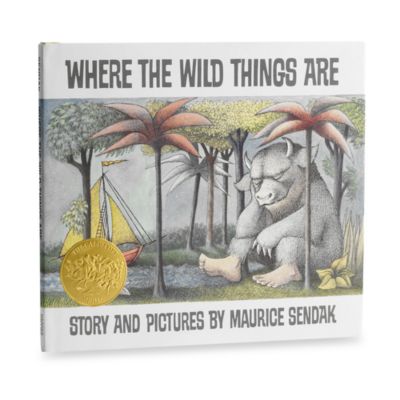 Where the Wild Things Are Book by Maurice Sendak
$15.16
Get 20% off your entire purchase with coupon!
Enroll Now
customer reviews
Showing 1 - 5 out of 5 reviews
So fun to read to children.
Deann . 3 years ago
love this book, very cute!!
Favorite book
Lolly . 3 years ago
I love this book mom read it to me as a child. Now I have the chance to read it to my child.
Wild Things
digital . 3 years ago
A classic nice to share with a new Grand Baby
Best Book Ever!
SusiK58 . 5 years ago
I used to read this to my Son when he was little and it was his favorite book. I bought a copy for him for Father's Day to ready to his new Daughter who is arriving in August. I hope he gets as much enjoyment out of reading it to her as I did reading it to him.
Love
Bed Bath and Beyond Customer . 8 years ago
My fave childhood book! Buying for my little bundle :)
Showing 1 - 5 out of 5 reviews