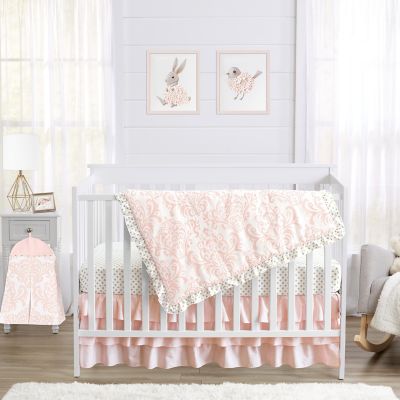 Sweet Jojo Designs Amelia Crib Bedding Collection in Pink/Gold
$17.59 - $127.99
Get 20% off & earn 5% back in points with Rewards™+
Enroll Now
customer reviews
Showing 1 - 5 out of 5 reviews
keeps breaking
Inna . 11 months ago
It's cute unless you actually use it. All the wood keeps breaking and I have to fix it every time I do laundry which is almost every day. The price for this quality is crazy. Do not recommend.
Chris . 1 year ago
I got this from one of my friends for my baby and I absolutely love it . It goes perfect with my baby girls room.

Originally posted on bedbathbeyond.com
Fitted crib sheet.
Patricia . 2 years ago
Soft fabric and vibrant color.
Bad
Richa . 3 years ago
It is too small to fit a standard crib mattress Not recommended

Originally posted on bedbathbeyond.com
Amelia sheets
Bobie . 3 years ago
Nice comfy sheet with a pretty tapestry design
Showing 1 - 5 out of 5 reviews