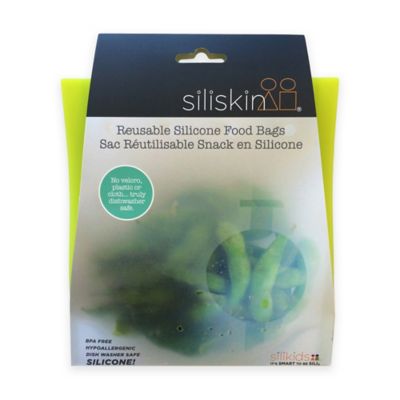 Silikids® Siliskin® 2-Pack Silicone Snack Bags in Teal/Lime
$10.39
Get 20% off & earn 5% back in points with Rewards™+
Enroll Now
customer reviews
Showing 1 - 4 out of 4 reviews
Beryl S. . 2 years ago
I'm really delighted to have these reusable sandwich Keeps my daughters lunch fresh. Thank you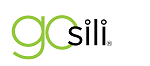 Originally posted on GoSili
Annette S. . 2 years ago
These seem to be very sturdy. The closure type is different than I'm used to. These close with a tab and hole where the others I have close with a zip-type thing. I will know more about what I think of this as I use them more. I do know that some of my zip-type bags are very hard to close after a while.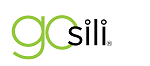 Originally posted on GoSili
Great plastic alternative
CMB1 . 4 years ago
Good size pouch, although they don't seal tight at the top (more like little buttons than a zip), I find that cut up fruit doesn't tend leak. Much easier to clean than cloth pouches. My kids can open and close them easily. I love that they aren't plastic.

Originally posted on bedbathandbeyond.ca
kate . 5 years ago
This product does not seal totally and is difficult to get clean in the dishwasher. I found turning it inside out was helpful. It is too thick to be easy to use.

Originally posted on bedbathbeyond.com
Showing 1 - 4 out of 4 reviews