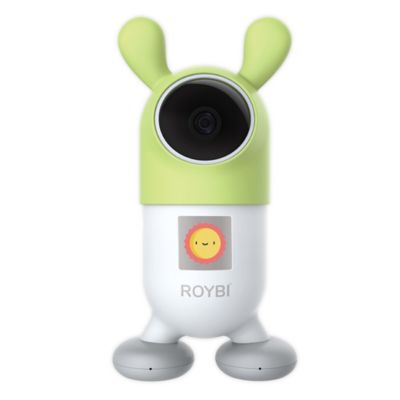 ROYBI® Robot Language & STEM Skills Smart Toy
$119.96
Get 20% off & earn 5% back in points with Rewards™+
Enroll Now
customer reviews
Showing 1 - 5 out of 5 reviews
Easy to set up and use
Brandon . 2 years ago
My son enjoys playing with this robot. it was very easy to install but it took some time to load the lessons. He likes playing with the lessons. The only suggestion I have is to add a feature to dim the lights on the plate. Not a big deal. Ultimately my son is very happy with his toy.
My son plays with it every day
FelFeloop . 2 years ago
My son was insisting on having this roybi. Now he plays with it every day. He loves playing songs and sleep with it. He is 7 and loves to talk to roybi. I wish I could play all the past lessons but for now it shows the lessons for every 2 weeks.
Not what I was hoping for
Perla . 3 years ago
Got this for my 4yr old and it took about 2hrs to set it up. Customer service was helpful and responsive but it was definitely a challenge to start it up the first time. The WiFi range is terrible. We can only use it in a few rooms in the house.

Originally posted on bedbathbeyond.com
Great product for kids at home
Naz . 3 years ago
I bought this last week when I was looking for a learning toy for my daughter. The packaging looks very nice. I have not seen a product like this so I was curious for my daughter to try it. It's easy to use and I hope they add more languages soon.

It is a nice toy
Caroline . 3 years ago
I ordered this for my son since we have to homeschool him. It is a nice educational toy with a lot of content and features. My son plays with it daily. It would be good to have more categories in the library to select from. He likes the orange,
Showing 1 - 5 out of 5 reviews