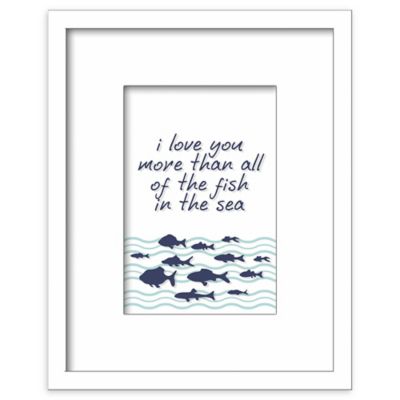 RoomMates® All of the Fish in the Sea 8-Inch Square Shadowbox Wall Art
$10.39
Get 20% off your entire purchase with coupon!
Enroll Now
customer reviews
Showing 1 - 9 out of 9 reviews
Nice
Christine . 2 years ago
Nice and made well.
Cute
Christine . 2 years ago
Looks nice and we'll made with good colors.
So cute
elisabeth . 2 years ago
Bought for my granddaughter as she just redecorated her room to a beach theme. Matches great and let's her know how much I love her! Nicely made also! Great shadow box design.
All the fish in the sea shadowbox
Marier Wynes . 2 years ago
Beautiful quality art work for a small area of the wall
Matches perfect!
LauraAnn124 . 2 years ago
[This review was collected as part of a promotion.] I bought this for my son's ocean themed nursery. It is so cute and well made. And it goes perfectly!
Incorrect description
Bed Bath and Beyond Customer . 2 years ago
Very nice but is not an 8" square but a 8"x10" rectangle.
So cute!
Beverly . 3 years ago
Very adorable decor i purchased for a friend doing a nautical nursery theme for her son! It really goes well with the overall theme and is such a sweet addition.
Great Decor
Kristen W . 3 years ago
The decor was as advertised and beautiful!
So sweet!!
Blessed2Bhis . 5 years ago
I bought this because our last name is a "fish" name, and I'm trying to have little things around the house that poke fun. This looked so cute, but I guess it was hard to see online just how sweet it is, because it's absolutely adorable, and has an awesome floating effect to it. You can even see the shadows of the fish in certain light! I fell in love with it the minute I saw it out of the box, and can't wait to display it!! Thank you, B.B.B.!!
Showing 1 - 9 out of 9 reviews