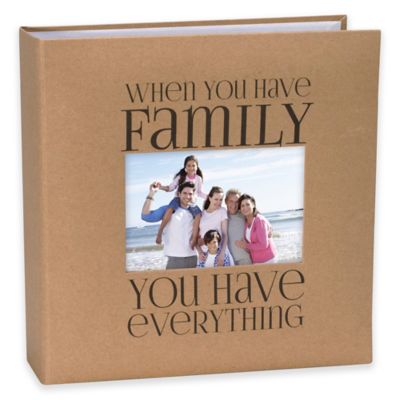 Malden® 160-Photo Family Album in Beige
$12.74
Get 25% off & earn 10% back in points with Welcome Rewards™+
Enroll Now
customer reviews
Showing 1 - 8 out of 8 reviews
Photos
BB&B Customer . 9 months ago
I loved it,One of the nicest albums ,I have ever had
family photo album
BB&B Customer . 2 years ago
I love this, was very easy to put all my photos in.
My order/photo albums
Jeanne . 3 years ago
Exactly what I wanted, the photo albums are beautiful. I ordered three.
Family Photos & Memories
teacher7 . 3 years ago
Perfect for my photo needs--one season or event at a time!
Pictures album
keren . 3 years ago
Cute, nice to organize, i will buy some more
Well Made Album
Trishy3 . 5 years ago
Purchased this album because of its look; loved the cover; it says volumes. Well made and priced right.
Malden 160 Photo Family Album
jad23 . 5 years ago
Bought for my great grand child. Like the size of the slots for holding pictures. Like very much.
Great Album
Lainers . 5 years ago
Fits pictures very well.Using it as a gift to put brothers family pictures in and I know he will like it.Like that you can write on the tabs on the side area of the pictures.
Showing 1 - 8 out of 8 reviews