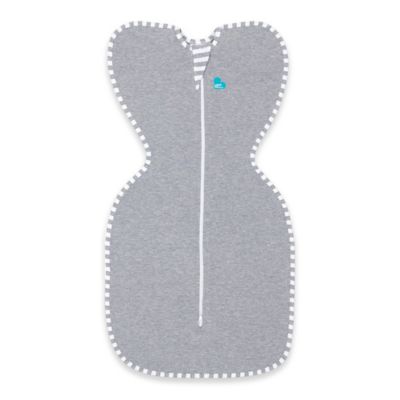 Love to Dream™ Swaddle UP™ Original in Grey
Unavailable
This item is no longer for sale online
Most Helpful Positive Review
Dream come true!!!
Sunny
.
7 years ago
The first month my husband and I tried everything - Swaddle Me, Halo Swaddles and the traditional muslin Swaddle blankets... Our son was able to get his hands up every time - even in the tightest Swaddle. This caused him also to become frustrated whenever swaddled because he wanted his hands near his face for comfort (just like the womb). We found these on Amazon first and then Buy Buy Baby- what a dream come true! Our son loves them and he sleeps better. Diaper changes are easy with the dual zipper. We just ordered another few. We noticed Amazon has the sizing info posted in case you don't know what size to order on here. Small goes from 6-13 pounds. Medium goes from 13-18 pounds. Don't bring your newborn home without these!!!
Most Helpful Critical Review
Does not work well with others
Daniyielle
.
7 years ago
I bought this product in hopes that my LO would sleep more. She was previously using the Miracle Blanket, but was starting to outgrow it as her arms and legs were starting to come free... and that thing has a lot of flaps. So I decided to try another swaddle she could stay in and I found this one. SHE. HATED. IT. The moment I put her in it she started screaming. Throughout the night she kept waking up because she thought she could move her hands. I'm thinking she was used to her arms being at her side with the Miracle Blanket and because they weren't she thought she had free movements which frustrated her. Neither of us got much sleep. I think this would have worked had I started with it from the beginning, but it isn't a good swaddle to transition to if you are using a different kind.
customer reviews
Showing 1 - 20 out of 623 reviews
Simply the best
Brit90 . 2 months ago
Better than all the rest! Truly. After trying 3 other brands, as well as the traditional muslin blanket swaddle, the Love to Dream Swaddle Up is the hands-down winner. The only one my newborn didn't fight to get his arms out of. I also love how quiet the zip is (Velcro startled my baby), with a dual-zip for a quick diaper change. I wish I had this on-hand since day one.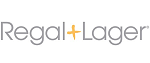 Originally posted on regallager.com
Bethan W . 3 months ago
My little ones arms kept waking him up but now with this he sleeps 7+ hours most nights. I really wish we'd have known about these earlier as traditional swaddle blankets scared me. Whereas I have no worries with this zip up version. I've stocked up in larger sizes ready for when he moves up a size to not be caught out we love it that much.

Originally posted on Love To Dream
Nicola P . 3 months ago
Our baby loved this swaddle and I adored the pattern.

Originally posted on Love To Dream
Michael . 3 months ago
It works! Baby Asher sleeps better and so does mum!

Originally posted on Love To Dream
Danielle . 3 months ago
My little boy loves this. He loves to have his arms upright but they normally wake him up in a normal sleeping bag whereas this he can have them up but still get a good night sleep. Highly recommend.

Originally posted on Love To Dream
Lyndsey . 3 months ago
Love the swaddle up, at 8 weeks my daughter is easily put into her crib overnight without waking her by using a traditional swaddle, much smoother transition. Love how the zips are really quiet too!

Originally posted on Love To Dream
Stephanie E . 3 months ago
Amazing product. At 12 weeks my little boy sleeps right through from the minute he's put in his swaddle

Originally posted on Love To Dream
Ma baby hate it.
BB&B Customer . 3 months ago
Good quality, very soft but my baby hate it. We just swaddle her.
April A . 3 months ago
Love this bag. Baby loved it too until she grew out of it.

Originally posted on Love To Dream
Rebecca J . 3 months ago
Our baby girl wouldn't settle first few nights, since we got the swaddle it's made a massive difference she settles so well now we had to buy another one xx

Originally posted on Love To Dream
Abirame . 4 months ago
Great product, little one liked it much better than the traditional swaddle position. Helped with sleep duration and quality

Originally posted on Love To Dream
Nicola A . 4 months ago
My son loves this swaddle up bag and sleep improved after using it. I have recommended it to others

Originally posted on Love To Dream
Nekeisha . 4 months ago
My baby has been colicky since day one. She would cry lots and barely sleep. Whenever she did get sleepy I would put her down but her startle reflex would always wake her up. I tried swaddling her with her arms down and she hated it! She would fight her way out of it and then have loose blanket all around her. I found this as a result of desperate internet searches for something that could help my baby sleep. I must say I have found it to be 10/10. It has definitely helped her to get settled and she doesn't startle when I put her down as much. She is 100 times easier to put down. I am integrating it into her sleep routine. So she knows once she is in here it's time to sleep. This definitely has helped me and my baby and I definitely recommend.

Originally posted on Love To Dream
love this, buy this
Angela . 4 months ago
this is perfect for a baby who is squirmy and who has a large startle reflex but hates the confinement of a traditional swaddle, I love it
Carina M . 4 months ago
Love these sleeping bags - helped mine to sleep and comfort themselves.

Originally posted on Love To Dream
My baby was not a fan
Ems . 4 months ago
This looked like a good quality swaddle and I liked the material. My baby did not like it so we didn't really use it
Kayla . 5 months ago
The Swaddle Up is an essential for my little one to have sound sleep at night, my only regret is not getting it sooner! I love the high quality material, the zip function also makes it so easy to put on without disturbing an already sleepy baby. I also feel more reassured at night knowing that my little one is practising safe sleep in the Swaddle Up and there's no need for additional blankets.

Originally posted on Love To Dream
Leah P . 5 months ago
Well-made and I like the concept for my arms up sleeper, but it didn't work for us. She just grew more and more cross that she couldn't freely move her arms around, which resulted in more waking than usual - not less.?We tried this between five and eight weeks old consistently and it was simply a no go.

Originally posted on Love To Dream
Tara C . 5 months ago
These are amazingly only one star knocked for the time it takes to deliver

Originally posted on Love To Dream
Lisa R . 5 months ago
Incredible, has been a game changer getting our 2 month old to settle at night and stay settled all night long

Originally posted on Love To Dream
Showing 1 - 20 out of 623 reviews