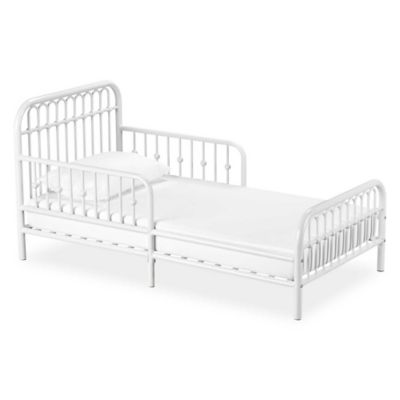 Little Seeds Monarch Hill Ivy Metal Toddler Bed in White
$142.49
Get 25% off & earn 10% back in points with Welcome Rewards™+
Enroll Now
customer reviews
Showing 1 - 2 out of 2 reviews
Huge stickers ruin it
Tulip . 4 years ago
I received the bed and could tell it had already been opened. Once I get it open, there's no hardware so I can't put the bed together. I had to wait another week for the manufacturer to send them. None of that is a big deal but what completely ruins the bed are the 2 ginormous warning stickers on the head and foot board. The picture advertising the bed doesn't show this and I would never have bought them if it had.

Easy assembly
Debbie . 4 years ago
Bought this for my grandson, it's so cute in his room the metal gives it a boyish touch. Great step towards a full size bed.
Showing 1 - 2 out of 2 reviews