Larktale™ Caravan™ Stroller/Wagon with Canopy in Byron Black
customer reviews
Showing 1 - 20 out of 72 reviews
Amazing Wagon
Oktobreax . 2 weeks ago
I bought this so my 8 month old could have freedom of movement. She loves it, sleeps great in it and loves the room.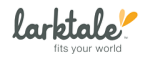 Originally posted on larktale.com
Loving our Larktale Wagon
Dani . 2 weeks ago
We've had our stroller/wagon about a month now. As a twin mom, it is a great solution for our twin toddlers. We can fit everything we need + them. :) It is light and easy to fit in our SUV compared to other double strollers.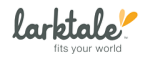 Originally posted on larktale.com
Preferred by the kids!
Snowmama . 3 weeks ago
After looking at various stroller wagons I decided to buy the Larktale. So happy with our purchase! I love the canopies - fully cover the kids!, the zipper for getting sand out, and the ease of opening/folding. My two kids prefer the Larktale over our regular stroller and my youngest doesn't want to get out when we're done.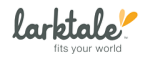 Originally posted on larktale.com
Great wagon for two kids! Has everything!
Ahokie87 . 4 weeks ago
I did a significant amount of research on wagons and even bought a few to compare before deciding to keep the Larktale. It is a great wagon with any feature you can want. We have a nanny share with a 2.5yo nd 18mo and it's perfect for toting them and their stuff around. It is a little long and bulky for just one kid, so I actually prefer the Evenflo Pivot when we just take out my daughter. Reasons I just Larktale: 1) amount of features for price (especially reclining seats and footwell) 2) smallest footprint folded 3) the sunshades are not as tall as Keez and WW Reasons I love Larktale; 4) can pretty much close the sunshades completely, making the wagon a dark nap area 5) it's super easy to push and maneuver for being a giant wagon 6) the seats are very padded and cozy 7) it's easy to fold up and it stands on its own Reasons I don't like Larktale; 1) it is long and you can feel how long it is when pushing. You have to be aware of it drifting. 2) it doesn't take curbs or steps well at all 3) because of 1 and 2, we prefer the Evenflo Pivot Xplore for when it's just my daughter. It has footwell, snacktray, and it folds as small as a stroller. It also pushes like a stroller. It has a car seat connector and other accessories. Honestly, next kid I'd skip the stroller and stick with this!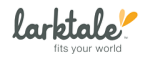 Originally posted on larktale.com
Buy buy baby is awesome
BB&B Customer . 1 month ago
Had Such a good experience with buy buy baby. Customer service was amazing. The product is awesome as well
600 dollar piece of garbage
JR128 . 1 month ago
All this thing does is constantly have the front wheels fall off. Can't even lock the wheels straight that makes them fall off faster.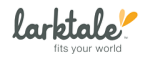 Originally posted on larktale.com
Love it
Iambumbles . 1 month ago
For the price it is a great item. Holds my 3 under 3 and makes daycare drop offs/pick ups manageable. It is very easy to fold and get into our mini van trunk. I do wish the closing straps were on both sides, not just one, to make it a bit more secure once closed. It is such an easy wagon to transport and use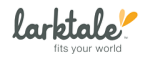 Originally posted on larktale.com
Great!!!!!!!!!!
kkodang1357 . 2 months ago
I've been researching wagons for months. My 2 year old is autistic and hates strollers. When I went out, I always had to hold the baby in one hand and pull the stroller with the other, which was too difficult. I wanted my child to be able to sit like a chair, stand up, and lay down to take a nap. Most strollers don't sit like chairs and my options were Larktale or Wonderfold. The Wonderfold was very heavy and I could never lift it without my husband. In the end, after considering the pros and cons and reading many reviews, I decided on Larktale. My child was as comfortable in the wagon as I thought it was, easy to push and the weight I could lift. So satisfied and I recently recommended this wagon to others as well!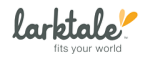 Originally posted on larktale.com
Easy to maneuver
BB&B Customer . 3 months ago
I have a 1 year old and a very large 3 year old that is the size of a 5 year old so I needed something that could fit both of them comfortably and this definitely does. Even though it is big it is easy to maneuver and fits in our trunk. It has cup holders and the storage in the front is great. The only negative review would be the sunshades since on one the plastic started poking through in the corner almost immediately. Other than that I don't really have any negative reviews.
Incredibly versatile
Xixii . 3 months ago
We absolutely love our wagon. We've had it for several months now, and it been a hit. Both our infant and toddler love being inside, where they can play together. The wagon is sturdy, so far, and easy to clean. We also adore that it comes with practically everything you need, without paying extra. We did buy the travel system adapter for the Nuna Lite, and it is a breeze to assemble and disassemble everything. We originally bought both this and the Veer to test them against each other. In terms of comfort, the toddler said he preferred this, and in terms of steering and driving over mixed terrains, the adults preferred the Larkstale too. So it's been a resounding win all around. We've already started recommending this to our friends switch multiple kids. Way better than a double stroller.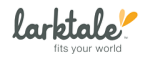 Originally posted on larktale.com
Best wagon ever!
BB&B Customer . 3 months ago
I did quite a bit of research when deciding on which wagon to go with. I wanted a wagon with enough room for two children, storage and wheels that provide a smooth ride. Additionally, it allows the seating area to either be flat for sleeping or open for a footwell. This wagon has it all! I am so happy with it and would highly recommend!
So much room!
MeganR . 4 months ago
We have a 2.5 year old and a newborn. There's plenty of room for both of them and all their essentials. The caravan maneuvers so well even with both kids in it. The handle bar being adjustable is a great touch because my husband is 9 inches taller than me so it can be comfortable for both of us to push.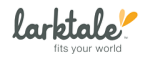 Originally posted on larktale.com
Best purchase
Anahi1103 . 4 months ago
We bought this wagon for our 2 littles and they love it and so convenient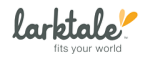 Originally posted on larktale.com
Everything I wanted and more
Mandy . 4 months ago
I had been researching stroller wagons for over a year. Between quality, price and extras, it was a lot to take in. When I discovered Larktale, I was blown away! It had everything I wanted and more and wasn't ridiculously priced!!!! Plus it's made in the US and they offer a military discount. So I had to purchase it, and I'm here to say I'm so flipping glad I did! My kids love it and so do I. I have used it more often than I thought I would. It rides smoothly, has an adjustable handle and adjustable seats. I couldn't be more pleased with this wagon! Save yourself the year of research and just purchase this one off the bat.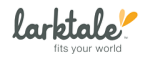 Originally posted on larktale.com
Perfect!
StrebeWI . 4 months ago
I bought this for day adventures with my grandson and it's perfect! I can't believe how much extra gear it could hold and how easy it pushed and steered through grass and gravel.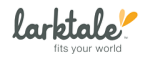 Originally posted on larktale.com
Perfect for 2 kids!
bd89 . 4 months ago
The best option for a 3 yr old and 6 month old. The double stroller was too small for the toddler and the other wagon we have wasn't big enough for both kids. This is AMAZING! I love that the seats recline making it easier for the little one to nap. The foot section is perfect for the toddler to not feel cramped. The bug net and rain shield are uniquely stored in the canopies. The bin on the end is perfect for the diaper bag. This is the best wagon on the market!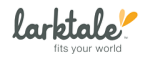 Originally posted on larktale.com
Love it
Michele . 4 months ago
I love this wagon. It is t as heavy as other wagons and my twin folders love it. I don't think they will sit in their stroller anymore. I love the big tires and the sleek look.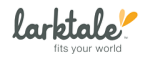 Originally posted on larktale.com
Best option
Lin984 . 6 months ago
I researched various wagons for months before deciding on Larktale and I'm glad that I did. It's the roomiest wagon that will fit my growing toddlers for years. The sides are tall enough for my three year old to sit safely. My three year old is able to climb in and out with minimal assistance. I love the reclining feature; it's easy to adjust while the kids are sitting in it. The canopies provide great coverage from the sun. The wagon has a lower profile so you can see in front of you. I've only found two cons: one, it's difficult to see the kids when the canopies are up, and two, the seatbelts are difficult to snap. Neither of these are reasons to not buy; I would choose this wagon again.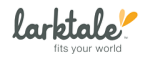 Originally posted on larktale.com
Where has this been all my life
Laura39 . 6 months ago
I bought this during memorial day 2022 and it just arrived yesterday and I have already put it to good use. This wagon has everything a mother will need for her child to ride and comfort and style. I definitely recommend purchasing the one that has the canopies as these are life changers. It was so thoughtfully done and thoroughly impressed. Best wagon ever. As part is my daughter loves it and wants to climb the wagon whenever she sees it.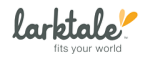 Originally posted on larktale.com
Love it!
AGarcia . 7 months ago
Love! Love! Love! My son loves the room he gets and I love all the great features. I ok it to the farmers market and received so many complements !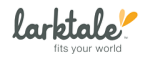 Originally posted on larktale.com
Showing 1 - 20 out of 72 reviews