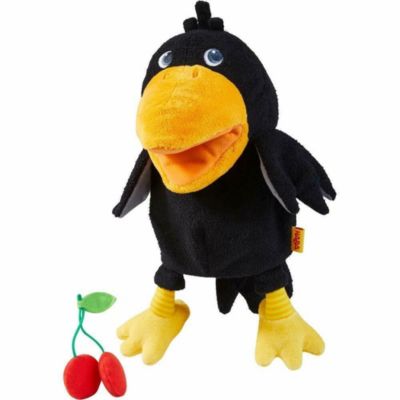 HABA Theo The Raven Glove Puppet with Cherries
customer reviews
Showing 1 - 2 out of 2 reviews
Fun!
Rebekah M. . 1 year ago
We love puppets here and this one was a winner with his being able to eat the cherries. Lots of fun to come with this addition to my collection.
Originally posted on HABAUSA.com
Must Have Toys
Lauren M. . 2 years ago
I love the quality of the puppets. I also have the Wolf puppet and he was so popular that I had to get more! These toys are by far the most popular among my students. I love using them for a variety of activities for my speech/language therapy program.
Originally posted on HABAUSA.com
Showing 1 - 2 out of 2 reviews