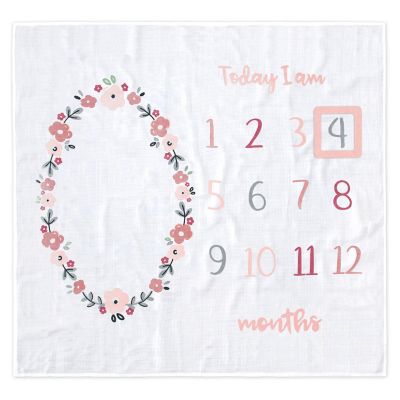 Gerber® 2-Piece Floral Cotton Muslin Milestone Blanket Set in Coral
$11.99
Get 20% off your entire purchase with coupon!
Enroll Now
customer reviews
Showing 1 - 1 out of 1 reviews
Cute but could be better
Jess . 5 months ago
This milestone blanket is a very cute design but some things to take note of. The light pink writing and numbers are very light and in some pictures/lighting hard to see. The "frame" that goes around the numbers is also a very light pink and can also be difficult to see in some lighting as well. Lastly make sure you fold this up nicely after use. It gets wrinkled very easily. For my next purchase I would take these things into consideration.
Showing 1 - 1 out of 1 reviews