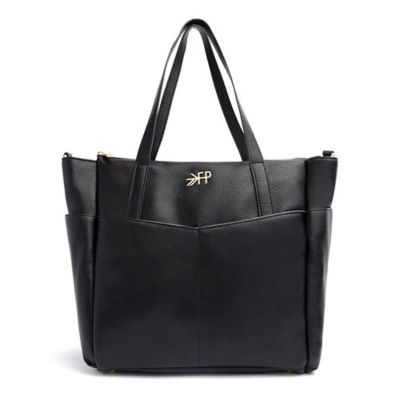 Freshly Picked Classic Carryall Diaper Bag in Ebony
$87.49
was $175.00
(50% off)
customer reviews
Showing 1 - 4 out of 4 reviews
FP for the win!
AlPal . 1 year ago
This is now my seventh FP bag and second in this style. While their shoes are fantastic, their bags are the real stars. This bag is just the right size to store stuff for my baby and toddler without looking like a clunky diaper bag. It ages and cleans well and has fantastic pockets/storage. My only complaint would be that it's a but overpriced in my opinion, but I bought another anyway if that says anything.
Love!
Austin mama . 3 years ago
I bought this because it doesn't look like a diaper bag. Has just enough space to fit everything. Highly recommend!
Great purchase!
Nazish . 4 years ago
Very stylish diaper bag! It has multiple compartments for everything you need.
Great purchase!
mal30 . 4 years ago
I love this diaper bag! It looks and feels like a purse -- no one realizes it's a diaper bag unless they look inside. It has enough pockets and compartments to keep me organized, but not so many that I'm losing things like in my previous diaper bag. It's also large enough to hold everything I need for myself and my 1 year old, but not nearly as large as some tote diaper bags I considered -- still fits in my stroller basket and doesn't make me feel like I'm lugging a suitcase. I'd definitely recommend to anyone who wants the functionality of a diaper bag but the look of a purse.
Showing 1 - 4 out of 4 reviews