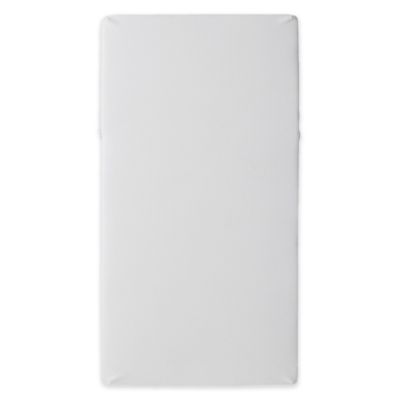 EcozyKids® 100% Breathable 5-Inch Crib and Toddler Mattress in White
$71.99
Get 20% off & earn 5% back in points with Rewards™+
Enroll Now
customer reviews
Showing 1 - 2 out of 2 reviews
Just ok
JF . 1 year ago
I bought this because I couldn't get the original mattress I wanted because it is perpetually out of stock. The agent at BB&B recommended this one as a match for what I was looking for. The material is actually lesser quality and while it is 2 sided, both sides are the same firmness so it's not crib/toddler, it's just a firm mattress. It took FOREVER to get delivered and the agents assisting weren't any help with getting it here or telling me what was going on with delivery. All in all, not a great experience with this product.

Originally posted on bedbathbeyond.com
Review
Gediminas . 3 years ago
Felt too soft for an infant. Both sides felt the same firmness, no label saying which side is what. Returned it.

Originally posted on bedbathbeyond.com
Showing 1 - 2 out of 2 reviews