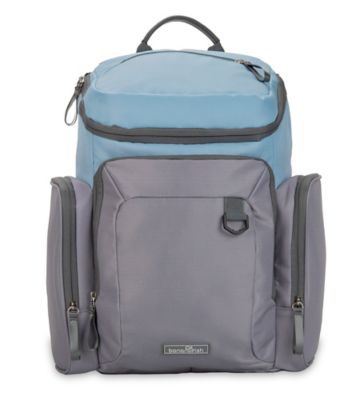 Bananafish Taylor Backpack Diaper Bag in Blue
$31.99
Get 20% off your entire purchase with coupon!
Enroll Now
customer reviews
Showing 1 - 1 out of 1 reviews
Pretty good diaper bag
Kourtney . 1 year ago
I like the large opening makes it easier to find things. I like the mesh pocket inside on the lid to put wipes in and the inside pocket for diapers makes it more organized. Wish there was another pocket for the changing pad it's kinda in the way in the inside. Side pockets are nice for bottles or sippy cup. Zippers work well on most places except the very front pocket which I've just been keeping things we don't use often because the zipper gets stuck on the corners. Overall a pretty good bag! I like the colors too the pale blue and light grey.
Showing 1 - 1 out of 1 reviews