Wabi Baby™ 3-in-1 Steam Sterilizer and Dryer Plus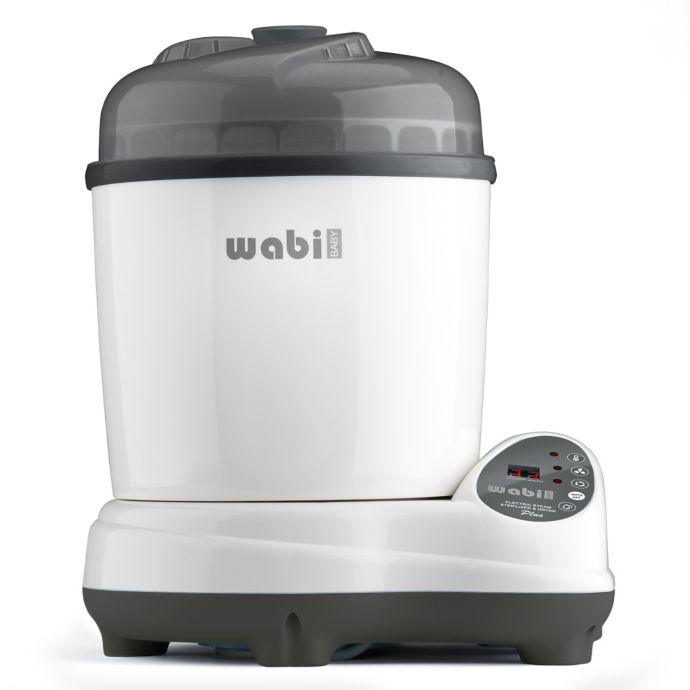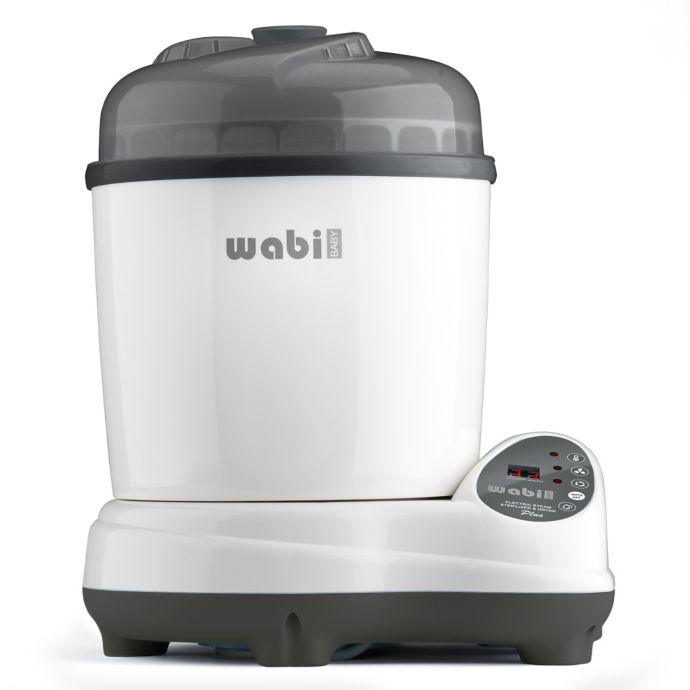 Wabi Baby
Wabi Baby™ 3-in-1 Steam Sterilizer and Dryer Plus
Current Location pathname : undefined and pageIdentifier PDP
Previous Location pathname : undefined and pageIdentifier
Recently Viewed cookies : undefined
62 people have this in their cart
Wabi Baby™ 3-in-1 Steam Sterilizer and Dryer Plus
is rated out of
5
by
48
.
Rated

5

out of

5
by
joda
from
convenient
love that everything gets sterilized AND dried. Super convenient and also very easy to use.
Date published: 2019-11-05
Rated

5

out of

5
by
ABernard
from
Great
Works great. Large enough to fit everything
Date published: 2019-11-01
Rated

5

out of

5
by
Christine
from
Quick and Easy
I love using my Wabi to sterilize my bottles and pump parts. I haven't had any issues with it so far. It works fast and makes a little bit of noise in the first 15 min only. You have to make sure that you use distilled water.
Date published: 2019-10-05
Rated

5

out of

5
by
NurseMK
from
Must have for parents
This is one of the best things I registered for. I use it at least twice a day and it does an amazing job sterilizing and leaves the bottles dry and spotless. Depending on what type of water you use, it can get a rust-like build up but that is easily removed when de-scaling.
Date published: 2019-09-17
Rated

5

out of

5
by
Anllelita85
from
Best baby item ever
I wrote a review 2 years ago saying that I loved my bottle sterilizer and guess what???? It is still working!!!!! I have my second baby already, I breastfeed my first son for 18 months and used his sterilizer on a daily basis and then it took a 4 months break until baby No 2 arrived and it stills works so well!!!! So it's been in used since December 2016 and now is September 2019 and it's in great shape!!! We have a mothers rooms at work and they are getting 2 of these wonderful sterilizer for pumping moms like me to used!!!! I can not recommend this item enough, my work colleagues also agrees!!!
Date published: 2019-09-12
Rated

5

out of

5
by
Mamma Mia
from
Tried other sterilizers but this is the best
Love the drying feature
Date published: 2019-09-05
Rated

5

out of

5
by
lotsofkids35
from
a Multiples MUST!
Our twins were # 3 and 4. with #1 and 2, we handwashed our mam bottles every time. This go round, we said, erverything that can go in the dishwasher will. With the Wabi, we would take bottles (wet, our dishwaser didnt get them completely dry) straight from the dishwasher, but them in the Wabi, and 45 minutes later had dry, sterilized bottles. It was worth it 100 times over. On weekends we would run it 2 or 3 times a day to keep up with all the bottles and it still looks great and works like a charm. you can really load it up and fit a lot in there at once. If you are considering this, buy it!
Date published: 2019-06-18
Rated

5

out of

5
by
qnzfinest
from
wife loves it
Bought about a month ago, wife loves it so far.Maybe after a few months I can leave a more detailed review
Date published: 2019-06-11