Safety 1st® Smooth Ride Travel System in Lake Blue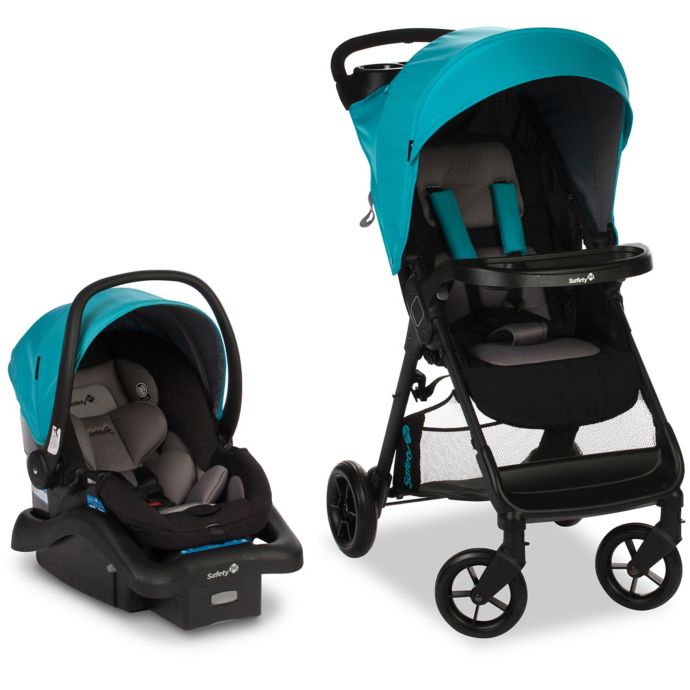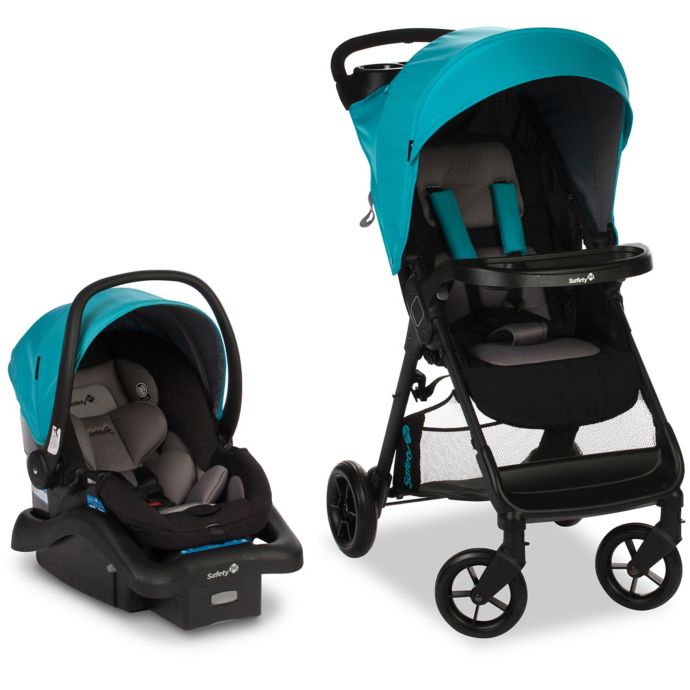 Safety 1st
Safety 1st® Smooth Ride Travel System in Lake Blue
Current Location pathname : undefined and pageIdentifier PDP
Previous Location pathname : undefined and pageIdentifier
Recently Viewed cookies : undefined
9 people have this in their cart
Safety 1st® Smooth Ride Travel System in Lake Blue
is rated out of
5
by
53
.
Rated

2

out of

5
by
Ashley
from
Worst baby shower gift ever
When putting the car seat base in I could not get it to fit behind either of my front seats (Honda Civic 2018) so I had to put it in the middle which is fine except I still couldn't have my seats pushed back all the way or else they'd hit the back of the carrier when docked in. Also putting the base in was a struggle, no matter what I did it would not tighten as tight as it should have. I would push down and have someone else pull or even we would both pull and nothing but the base would move atleast 5 inches left to right. Trying to get the car seat out of the base was a hassle seeing as it would stick on one side and the button to push to even have it unlatch is huge and you have to absolutely make sure your squeezing in the middle or else it gets stuck and won't come off. The 'infant' pads are a joke. They move anytime you take the baby out and don't even hold the baby's head in a good position. When the baby is in the car seat and docked in the car it is not reclined far enough back even with the base being 'level to the ground'. The stroller isn't as compact as the details make it out to be.
Date published: 2019-10-01
Rated

4

out of

5
by
Amanda
from
Its okay. The stroller is smooth.
Although I do love the stroller, the front wheels are extremely squeaky. I have tried everything to keep them from being obnoxiously noisy but nothing has worked. Other then that it's a good basic travel system. Being my 3rd child who was a huge suprise, I needed something basic and neutral.
Date published: 2019-07-09
Rated

4

out of

5
by
A mom in need who loves he stroller
from
Missing piece
I love this stroller so much that I've decided to use it for my second born who was born this year. My first born was born in 2017. I just want to know if there's any way I can purchase only the front piece of the stroller so that I can clip in the car seat. I left it in my sister's car and now it's nowhere to be found.
Date published: 2019-06-22
Rated

5

out of

5
by
Ash3410
from
Perfect price
Using this product has been very easy and was also easy to assemble. The steering is super smooth and easy on the stroller and the car seat clicks in easily in the car and the stroller. The material is very comfy and thick overall I am pleased with this purchase.
Date published: 2019-05-27
Rated

1

out of

5
by
This carseat sucks
from
I would not buy!
This car seat is the worst. It looks comfortable but I'm having way too many issues. The sun visor has a snap bar in it and the bar keeps coming undone and the sun visor falls off constantly. The base has a level thing that keeps falling down. The base is lose not safe. The stroller I haven't used much but when I tried folding it, the handle you pull to fold broke! I would recommend not buying!
Date published: 2019-04-18
Rated

4

out of

5
by
Armyvet
from
Fabric ripped
I have only been able to use this stroller for 5 weeks due to my son being a mirco-preemie and he was in the NICU for 88 days. Now his canopy on his car seat is coming apart we haven't even gotten a good 2 months into using his stroller and car seat. I have the grey travel system like this one and it's a great system but I don't like how flimsy the canopy is. I wish it didn't come apart like it is.
Date published: 2019-03-17
Rated

4

out of

5
by
newby daddy
from
Great product!
I love that it's a system, and was easy to put together. We go on walks almost daily. The stroller folds down quickly and easily. It squeaks at 2 months but time will tell if it's sturdy and well built. It's sometimes difficult for tires to transition from reverse to forward, or turn, when our baby was less than 12 lbs.
Date published: 2019-02-07
Rated

4

out of

5
by
Brittney
from
Good for the price
I really like it other than the fact that the car seat shows every bit of milk spilt in it. I have to clean the car seat every few days, but it does wipe off easy.
Date published: 2019-01-02