Playtex® Diaper Genie® Refills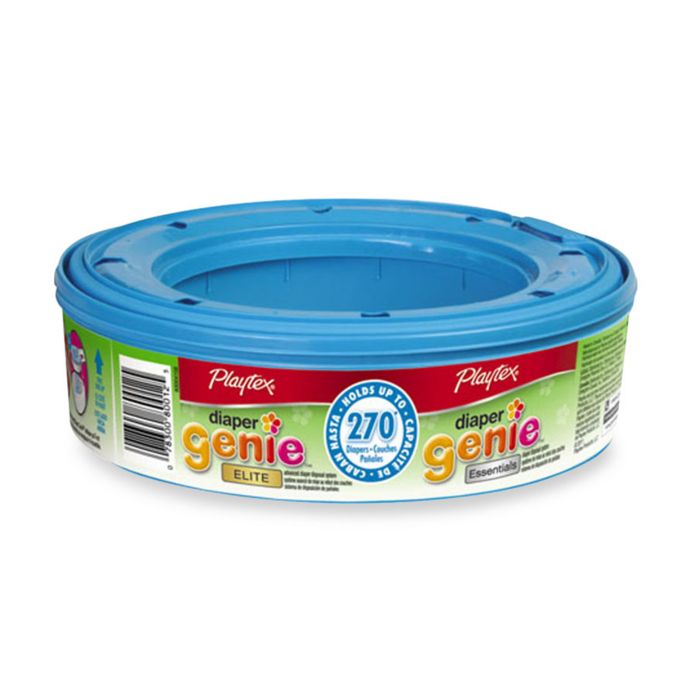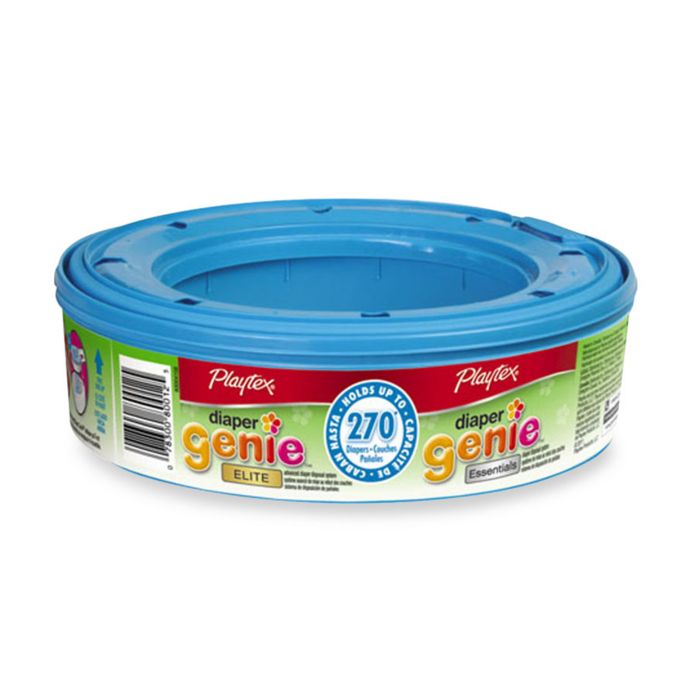 Diaper Genie
Playtex® Diaper Genie® Refills
Current Location pathname : undefined and pageIdentifier PDP
Previous Location pathname : undefined and pageIdentifier
Recently Viewed cookies : undefined
3 people have this in their cart
Playtex® Diaper Genie® Refills
is rated out of
5
by
616
.
Rated

3

out of

5
by
Clare Anne
from
Can't pull 1st bag up on new refill
I actually purchased this for cat litter to replace a much smaller version of a similar model because I had trouble pulling the first couple of bags up on refill canisters. Would end up wasting a lot of it. I love this diaper genie but very disappointed that even though I was very careful to fully remove the seal and pull the first bag up, I haven't been successful with the refills. I think I'm going to have to rip and waste some. I welcome suggestions. Am I doing something wrong? I'm hesitant with my rating because I think the bags are sturdy and do a great job of controlling odors, and maybe I'm the problem regarding the feed but for now I need to rate 3 stars.
Date published: 2019-08-07
Rated

5

out of

5
by
Reviewer1
from
Works great
Does exactly what it is intended to do.
Date published: 2019-07-23
Rated

1

out of

5
by
Charris1018
from
Poor quality control
I've never had issues with the refills before but 3 of the last 4 I purchased have been packaged wrong. You can't find the end and have to pull the Whole bag out because the end it's buried in the middle. Then the bag can't be used bc it's out of the ring. These are too expensive to have to throw in the trash like this. Honestly I'm ready to toss the genie in a dumpster. Ugh.
Date published: 2019-06-08
Rated

1

out of

5
by
Fred
from
Poor Quality - Bags come out double layered
Few months ago, I just previously reported to Playtex of a diaper genie refill that the bag came out double layered. Today I opened another refill and the bags are coming out doubled layered. I am very disappointed with the quality control as it definitely seems like there has been some manufacturing issues. These refills are not cheap to begin with and this really should not be happening.
Date published: 2019-03-05
Rated

1

out of

5
by
Mommytocharlotte
from
Bags are stuck and keep ripping!
We purchased a year supply box about a month ago and have gone through 4 of the 8 refills because the bag keeps getting caught on something in the refills and tearing apart. The first refill was a complete waste and we were not able to use it at all and we have probably wasted at least half of the 3 others so far. Really disappointed in our purchase. Fighting with the bags has been such a hassle.
Date published: 2019-02-21
Rated

1

out of

5
by
Aheard939
from
Bags ripped on the seam
This is the second time the refill bags were already ripped upon opening. The first time this happened to me I thought it was my operator error (even though I have been using this system for 2 years) and never had it happen before. Then this week it happened again after I installed the refills and pulled the first bag down I could see it was ripped all the way down. These bags and this system are not cheap, so things like this should NOT be happening!
Date published: 2019-02-19
Rated

5

out of

5
by
srougutt
from
Good product
I love our diaper genie. We have one upstairs and downstairs. The only thing I'd change if I could would be to make the bags opaque. If you don't fully wrap the diapers (which my husband doesn't), it's not a pretty sight when emptying.
Date published: 2019-01-31
Rated

1

out of

5
by
lollipop63
from
Double layer of refill liner
I have been quite annoyed with this 3 pack refill with 2 of the 3 refills are double layered. This leaves no end to tie or allows the unit to close. Too costly to waste.
Date published: 2018-08-23