Playtex® Diaper Genie® Complete Diaper Pail with Refill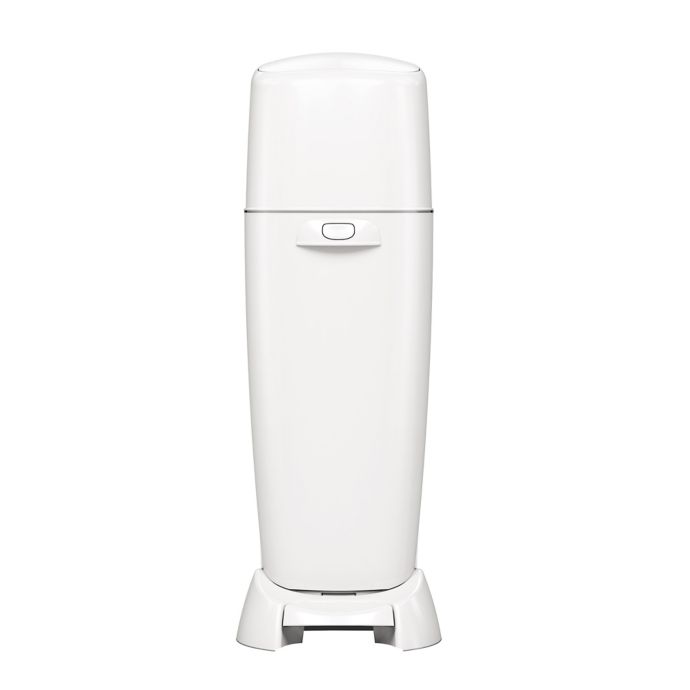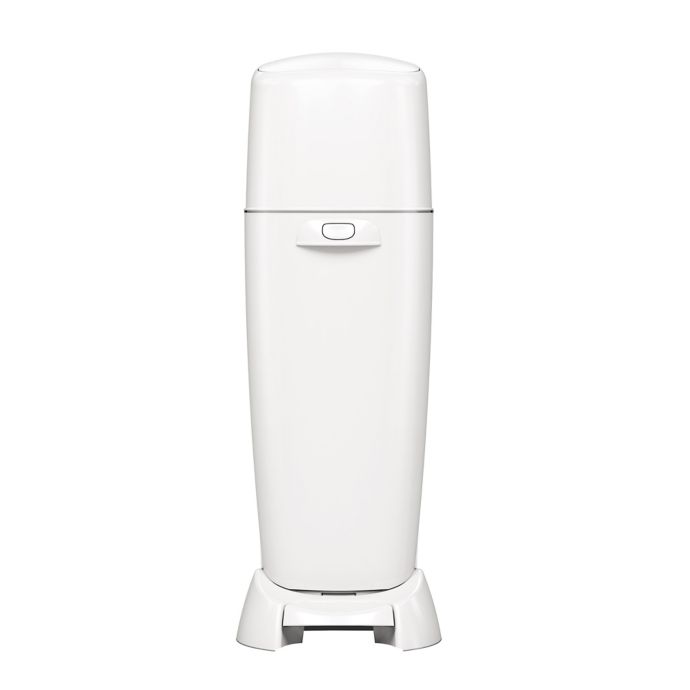 Diaper Genie
Playtex® Diaper Genie® Complete Assembled Diaper Pail in White with Refill
Current Location pathname : undefined and pageIdentifier PDP
Previous Location pathname : undefined and pageIdentifier
Recently Viewed cookies : undefined
386 people have this in their cart
Playtex® Diaper Genie® Complete Diaper Pail with Refill
is rated out of
5
by
547
.
Rated

5

out of

5
by
DreIII
from
Awesome
The diaper genie is an amazing item to have! However, my son broke the lid off and I have been looking for replacement lids, but I haven't had any luck
Date published: 2019-11-06
Rated

3

out of

5
by
Katie921
from
Good but lid broke
We've had our diaper genie for a little over a year, but the lid wouldn't close and the hinge broke off. Not pleased and haven't found a replacement lid and not interested in spending the money for a brand new diaper genie.
Date published: 2019-10-27
Rated

2

out of

5
by
Liasmama0219
from
Great at first but now horrible!
I received this off my registry for my daughter who is now 8 months old. At first I loved it we could not smell the stinky diapers it was easy to use and set up. However, just about two months ago it now smells horrible without even opening it and my daughters room smells in that area where it is. We've changed the carbon filters and it still smells really bad what I've discovered is that the plastic is absorbing the smell of the odor and on top of that now the diapers get stuck when I press the door lever the slot inside the diaper genie does not open all the way. I expected so much more out of this product but now do not recommend it.
Date published: 2019-10-27
Rated

1

out of

5
by
New mom Jam
from
Diaper genie door weak/poor
The diaper genie door is not constructed well. The base that holds the door broke How?! Not a happy customer.
Date published: 2019-10-27
Rated

1

out of

5
by
Lindis
from
Weak spot on the empty door
With less than a week of use the little tabs that hold the door in on the bottom broke off when i emptied it. My husband tried to glue it back together, but alas a month later same problem. Clearly a weak spot in the whole design. I would have gotten a different diaper pail had I known. So frustrating with a new baby and a broken diaper genie door.
Date published: 2019-10-21
Rated

1

out of

5
by
Brooke33
from
The New Model Doesn't Work
I bought the elite in 2014 with baby one. It worked perfectly until my now five year old forced her diaper into an already full genie and broke one of the doors. I ran out to buy a new one—bought the Complete—as it was the only large model sold at my local store. It holds only 1/3 the amount of diapers and DOES NOT contain smells at all! I've even dumped coffee beans into it to try to contain odors. Plus every time I open it, I get a fresh gust of stench. What happened to this once tried and true product?! I have never written a review in my life, but this product's reverse makeover was too much to ignore.
Date published: 2019-10-11
Rated

1

out of

5
by
Newdad19
from
Lid doesn't close
Our baby was born 1 week ago. The diaper genie worked great for the first 3 days; however, now the lid will not close and you have to push diapers into the genie as one side does not open. The hinges are not working right clearly, and I have tried to trouble shoot but cannot fix it. Very disappointing as we just started using this. It seems this is a common problem among reviewers and Googlers. Is there a fix?
Date published: 2019-10-07
Rated

3

out of

5
by
Joeyh523
from
Good but lid won't close
It was convenient and good until the lid won't shut fully now and the diaper basket part won't fully open when pressing the foot petal
Date published: 2019-10-06