Pipette 11.8 fl. oz. Rose and Geranium Baby Shampoo and Wash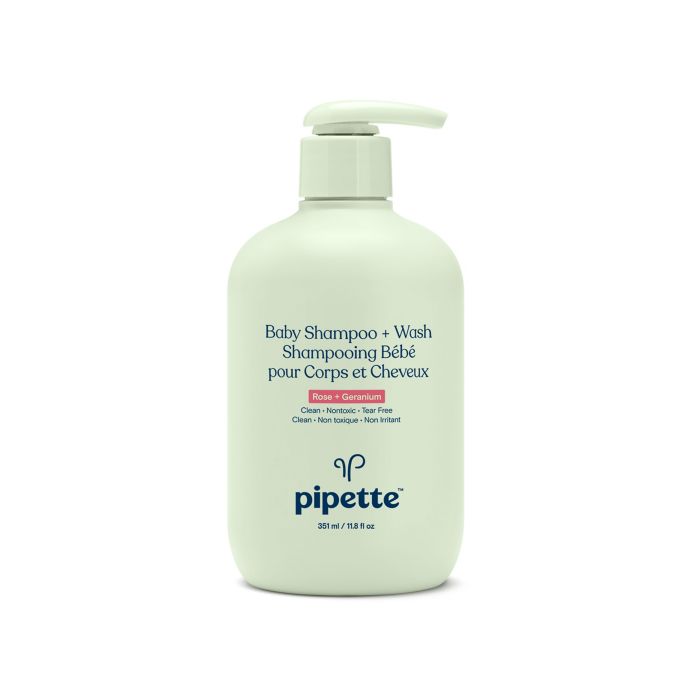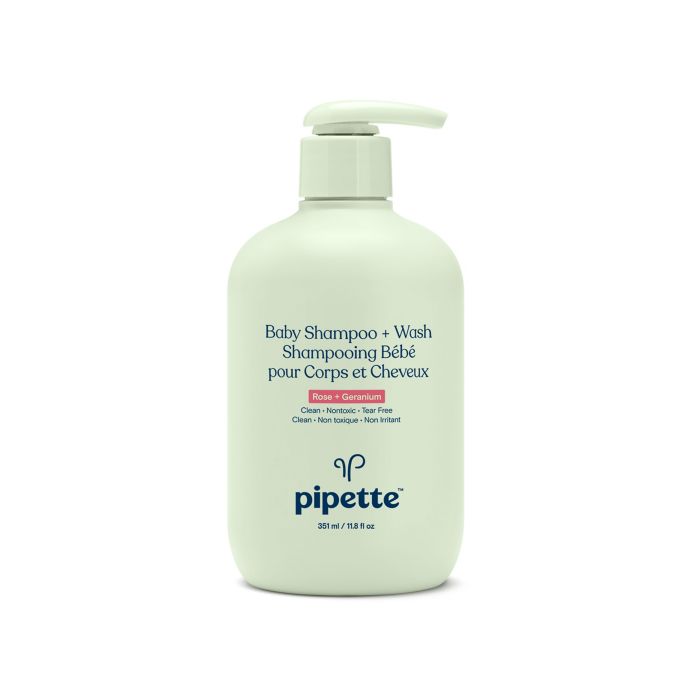 Pipette
Pipette 11.8 fl. oz. Rose and Geranium Baby Shampoo and Wash
Was $7.99
You save $4.01 (50% OFF)
Details
Cleanse your baby with gentle, tear-free Pipette's Rose and Geranium Baby Shampoo & Wash. The plant-derived formula balances the natural moisture of your baby's hair and skin without irritating it.
Gently cleanses with sugar-derived glycolipids to cleanse baby's delicate skin without drying
Plant-derived glycerin helps retain baby skin's moisture
Sugarcane-derived squalane restores the natural balance of baby's skin
Calming formula
Dreamy, calming Rose + Geranium 100% plant-derived aroma
Hypoallergenic
Dermatologist-tested
Pediatrician Approved
EWG (Environmental Working Group) Verified
Cruelty-Free + Vegan
11.8 fl. oz.
Made in USA
Manufacturer
Amyris Clean Beauty, Inc.
Emeryville, CA 94608
Indications
N/A
Directions
Apply a pea-sized amount to wet hair and body, lather, and rinse.
Ingredients
Water: Pure, simple product baseLauryl glucoside: Sugar-derived, sulfate-free cleanser that won't dry baby's skinSodium Lauroamphoacetate: Extra-gentle, plant-derived sulfate-free cleanserGlycerin: Plant-derived moisture attractorGlycolipids: Sugar-derived emollient cleansers that help support baby's developing skin moisture barrierCitric Acid: pH adjustor that ensures perfect pH balance with baby's skinSqualane: 100% sugarcane-derived, pure and sustainable moisturizing agent compatible with baby's skinRosa Damascena Extract: Naturally aromatic extract from fine-quality Damask roses shown to help encourage relaxationMagnesium Chloride: Naturally occurring mineral that helps keep skin replenished.Triethyl Citrate: Plant-derived preservativeSodium Benzoate: Food grade preservativePelargonium Graveolens (Rose Geranium) Flower Oil: Naturally aromatic oil from geranium flowers shown to help encourage relaxationPhenethyl alcohol: Plant-derived preservativePogostemon Cablin (Patchouli) Leaf Oil: Naturally aromatic oil from patchouli leaves shown to help encourage relaxationSodium Dehydroacetate: Organic salt preservativeSodium Gluconate: Naturally-derived ingredient that helps boost preservative effectiveness
Warnings
N/A
Drug Interactions
N/A