phil&teds® Sport™ Stroller in Apple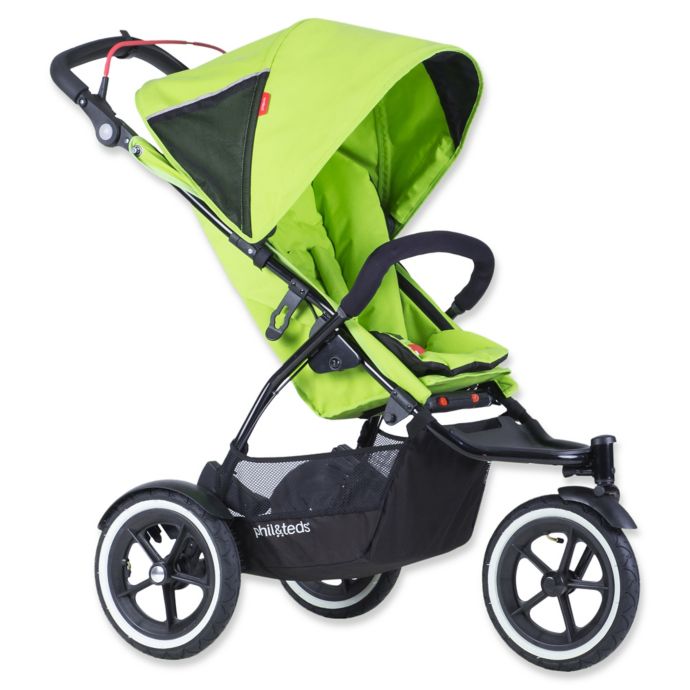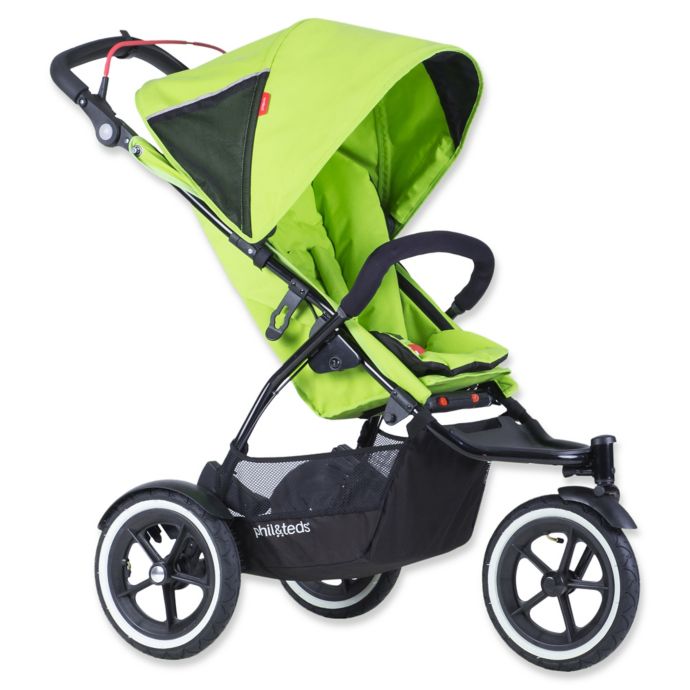 Phil & Teds
phil&teds® Sport™ Stroller in Apple
Current Location pathname : undefined and pageIdentifier PDP
Previous Location pathname : undefined and pageIdentifier
Recently Viewed cookies : undefined
phil&teds® Sport™ Stroller in Apple
is rated out of
5
by
38
.
Rated

3

out of

5
by
ms_ortiz
from
Great Features, could use some improvements.
I was gifted this stroller for my baby shower along with the second seat for the back and the car seat adapter. It's taken some getting used to (switching over from the bob stroller). There some features I'm really missing from my bob like a hard plastic snack tray and sippy cup holder. The second seat can be difficult to remove which is frustrating because the stroller can't close fully while it's still attached. I used the stroller recently to travel and I have to say I don't know how we would've gotten through that trip without it. Being able to weave in and out of crowds across the Dallas airport with two kids under 4 was nothing short of a miracle, but then again at the gates it was difficult to remove the second seat to close the stroller to board the plane. Another accessory I miss from my bob is the cupholder in the back for the parents that had additional storage, and when using the second seat there's little to no storage without the purchase of additional accessories, I have a backpack style diaper bag right now but obviously no one wants to always be holding their diaper bag and there's no where to put it. But I have to say this stroller is extremely efficient and lightweight and as far as double strollers go I did not want to be pushing a double wide through the mall. I do wish the sun protector on top was more sturdy I laid my jacket over it and it started to cave in slightly... for what I wanted this stroller for it's exactly what I need right now with both kiddos, but after my oldest gets bigger I honestly see myself switching back to my old stroller.
Date published: 2017-10-20
Rated

3

out of

5
by
Chol
from
Sport Buggy 2016
I bought this buggy in January after owning a mb urban jungle, we liked the practicality of 2 seats and the Pram not being as wide. The handlebar is what annoys me, the break is in the wrong place and makes the handlebar horrible to hold. Also the curb pop and the ease of steering is leagues behind mountain buggy.
Date published: 2017-10-06
Rated

4

out of

5
by
TashiS
from
Oldie but a goodie
I would recommend this pram to anyone who was after a easy to use robust stroller for two. Walking for fitness is perfect with the sport. Even with two kids the stroller is perfect. I don't kick the bottom seat as I thought I would taking big strides. If your a frequent walker. You need this.
Date published: 2017-08-22
Rated

5

out of

5
by
Deb20
from
Great Quality!
We bought this stroller shortly after my son was born almost 2 years ago. It has really held up! It's great quality, has lasted many walks and is very comfortable for my son to sit in and for us to push him. We are expecting our 2nd baby soon and are looking forward to continue using this stroller with both of them!
Date published: 2017-08-20
Rated

5

out of

5
by
Ljwoodsmith
from
Overall, a great buy!
I purchased my sport in midnight with double kit when baby no2 was 4 months to accommodate him and my very tall 3 year old. I researched lots of different double pushchairs and settled on this and so glad I did! Our family has a farming background so it's been through fields, country lanes and tracks, up hills etc as well as the quick trips to town and shops and it just glides everywhere, even now when my eldest is at the upper end of weight range but hops in on long tiring days out, it copes brilliantly. Just 3 points which are slight downfalls for me.. it would be even better if it folded with double kit attached, although used too it now it's sometimes a bit of a faff to keep taking it on and off. The new auto stop break - I'm probably the only sport owner that doesn't like it but it's purely personal preference. The concept of it is great, I'm actually surprised more pushchairs don't have it, but for me it means I'm unable to hang the changing bag on the handle with the strap and the feel of the plastic it's coated with almost weird. I very rarely use it, just keep it clipped off, a foot break would have been my first choice. And lastly we took the bar off the main seat as it was easier for my boys getting in and out - it means it's not as easy to fold, unfortunately it means that I scuffed the top of the J bar when trying to fold it down. Having made those points, I wouldn't let it stop be buying another sport in the future if needed!!
Date published: 2017-08-15
Rated

5

out of

5
by
Kez Smith
from
So light and easy to manueuvre
I bought this a few weeks ago and love it. It's compact, light and looks great!
Date published: 2017-08-10
Rated

5

out of

5
by
Herbie83
from
Excellent pram
I've had mine for a couple of years now and it has been fantastic. It is so easy to push, even with one hand, and is nice and narrow for taking shopping. the high seat height means that it is still comfortable for my tall son. I'm looking forward to using it as a double pram & with a capsule when our next child arrives later this year.
Date published: 2017-08-07
Rated

5

out of

5
by
jmsappin
from
Great stroller
Easy to put together and we have loved strolling our little one in our Phil & Teds! I've recommended this stroller to every new mom I know!
Date published: 2017-08-07