My Brest Friend® Twin Nursing Pillow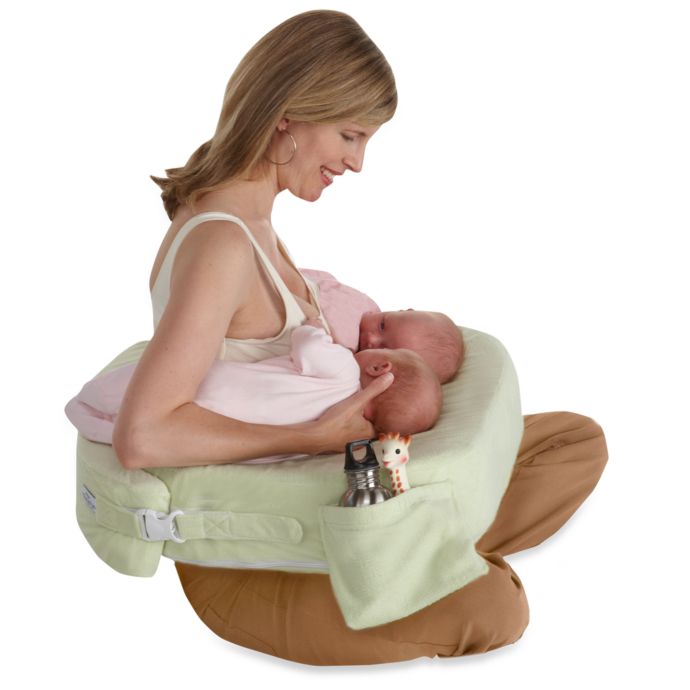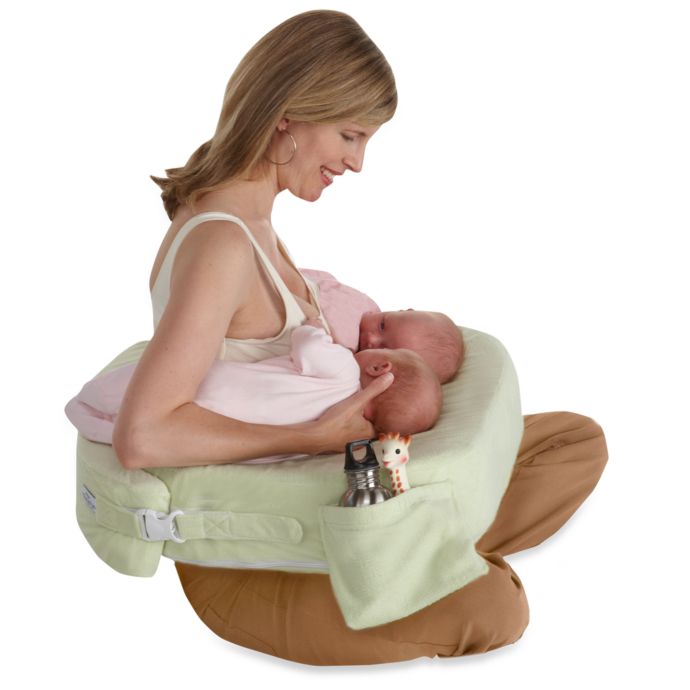 My Brest Friend
My Brest Friend® Twin Nursing Pillow
Current Location pathname : undefined and pageIdentifier PDP
Previous Location pathname : undefined and pageIdentifier
Recently Viewed cookies : undefined
21 people have this in their cart
My Brest Friend® Twin Nursing Pillow
is rated out of
5
by
11
.
Rated

1

out of

5
by
AHmomma
from
too big
Even after having twins a few days ago the center opening is way too big and I have to shove multiple pillows behind me to keep my babies from falling in. Was originally excited for this product but am now overall disappointed with it and wouldn't recommend it to anyone.
Date published: 2019-09-06
Rated

5

out of

5
by
Gerbera
from
Good for singles as well
Good for football hold. I bought this for this reason even though I only have one baby and saw that the regular Brest Friend pillow has no sides to do the football hold. This pillow is good for the other holds as well. Would recommend, and also note this is the pillow our university-hospital-based lactation consultant recommends to everybody.
Date published: 2019-08-31
Rated

1

out of

5
by
Twinmom
from
Don't buy, doesn't hold up!
My twin boys are now 7 weeks old and I have used this pillow at every feeding. They are exclusively breast feed and I tandem feed. This pillow was ok for a couple weeks but quickly lost its firmness, fabric has become loose making the pillow in the back not stay in place and the Velcro then rubs on my skin. Another problem I have is it can't get small enough. Would work better for a heavy person. I'm having to old my boys cause I feel like this worn out pillow can no longer support them. Overall this pillow is doing my back more harm then good. I would not recommend this to anyone trying to exclusively breast feed twins...
Date published: 2019-04-24
Rated

3

out of

5
by
Jen3
from
Not great
I found this hard to manuver while handling twins. I wish I would have started with the Twins Z.
Date published: 2018-03-12
Rated

5

out of

5
by
Blessedmomof4
from
Best breastfeeding pillow
This nursing pillow has been amazing!! My twins are now 6 months old and we have used this pillow every day, every 3 hours! :) it helps you safely cradle both babies while breastfeeding and leaves your hands free to make sure both babies can nurse comfortably. The pocket is nice to hold their pacis for quick and easy access. I highly recommend this pillow for nursing moms of twins!!
Date published: 2017-01-10
Rated

5

out of

5
by
Mom3
from
Great
This is great for twin nursing. It holds both babies in place. Dnt even bother buying a single boppy pillow. Mines are a waste, when it comes to nursing.
Date published: 2016-12-12
Rated

5

out of

5
by
2for1
from
Quality Item
I received this as a shower gift for our twin girls and it appears to be very high quality. I love the pocket on the front of the pillow. It's light, east to clip, and I can tell it will easy to slip over my arm to carry it from room to room for comfortable feeding.
Date published: 2016-04-04
Rated

5

out of

5
by
Blynnr
from
Great pillow!
I have a boppy and that just didn't cut it with nursing twins. This pillow is perfect! It frees up my arms so I can tend to the babies and I am able to feed them at the same time which saves me time!!
Date published: 2010-08-16