Munch Baby Munch Mitt Baby Teething Mitten in White/Green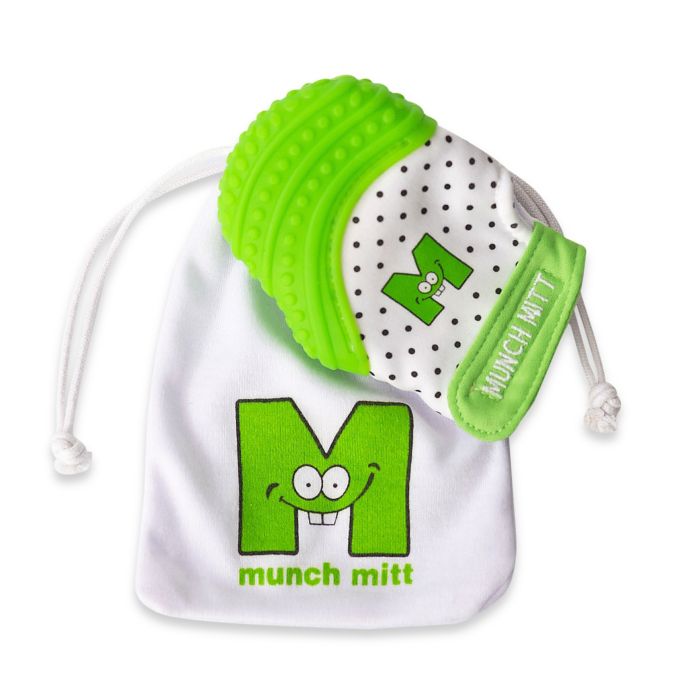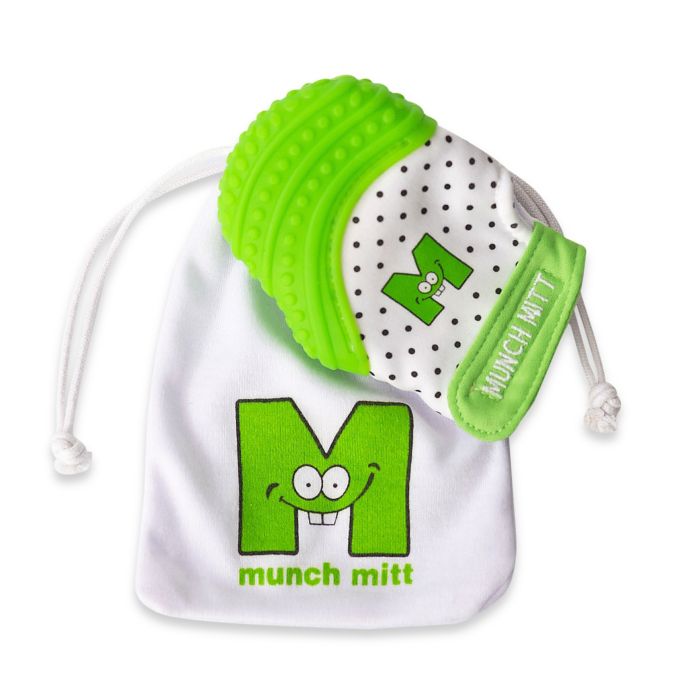 Munch Baby
Munch Baby Munch Mitt Baby Teething Mitten in White/Green
Current Location pathname : undefined and pageIdentifier PDP
Previous Location pathname : undefined and pageIdentifier
Recently Viewed cookies : undefined
5 people have this in their cart
Munch Baby Munch Mitt Baby Teething Mitten in White/Green
is rated out of
5
by
15
.
Rated

5

out of

5
by
Kris
from
Love it
Perfect for my 4 month old who was gagging himself and always had his fingers in his mouth.
Date published: 2018-01-03
Rated

5

out of

5
by
Gamma
from
Got these for Grandson because he's teething and uses his Lil hands .. I came across these amazing lil mitts . Because I didn't want his Lil hands to get chapped ect ...I personally love them and from his expression he does to
Date published: 2018-01-03
Rated

5

out of

5
by
Leakypail
from
Munching baby's best thing ever!
Great for munching babies. My new granddaughter loves it
Date published: 2017-12-13
Rated

5

out of

5
by
RCPDB
from
Well designed and worked for my 2 month old.
My two month old sensitive son is constantly putting his fist in his mouth. He also often scratches his face to a point that sometimes it bleeds tiny bid from fingernail scratch. I thought purchasing this would help him to chew on them and ease the face scratches. The interesting effect was that the mittens became a deterance for him to put his hands near the face or mouth due to its noise and texture. Not sure if him having these new fears of his hands/mittens is a good thing, yet it does cures his urges to do other more harmful things with his hands to his face and mouth.
Date published: 2017-11-16
Rated

5

out of

5
by
SMEATO
from
MUNCH MITT IS AMAZING!!!
This was great for my 3 month old that started teething early. We bought it at 3 months old, started teething bad at 2 month and he broke his first two teeth and 4 months. I can see it working for most older babies. But since mine was so young, he didn't have the hand eye coordination yet to get it in his mouth. I can see it definitely working later down the road. It has a loud good crinkle which most babies love...mine unfortunately has very sensitive hearing and hates crinkles and loud noises. I get compliments all the time on the munch mitt and I'm glad I purchased it. I just can't wait till he can use it to it's full effect. Great product and invention!!! Could come down in the price just a bit though, but it's very well made, so that is why the price might be a little high for a teether mitten.
Date published: 2017-05-01
Rated

1

out of

5
by
Erica
from
Smells horrible
I've got no idea why it smells that horrible! It's similar to a gasoline or any other chemical.it also contaminated the Sophie giraffe rhat I bought together. Everything I bought seemed to be original. But now I have to admit I'm really in doubt! And sad about it. I cleaned with hot water the little bag and the glove. And now I'm waiting to see if it gets solved. It's really a pitty because it is supposed to be used inside a baby's mouth...
Date published: 2017-04-30
Rated

5

out of

5
by
Texan78
from
Awesome idea
I bought this for my little girl when she was 3 months old. She was constantly chewing on her hands and making them raw. And with her eczema, it made it worse. We tried various pacifiers and teething toys, but no matter what we tried she still wanted her hands. Then I found this and thought this was such a fantastic idea! Even though, at the time I thought the price was a little high, we bought it when she was 3 months old. Unfortunately, she did not like it on her hands or want anything to do with it. So we gave up. Just this past week, with her hands getting rawer every day, we tried this again, and it worked! At six months old, she loves it! Guess she just needed more time and now her hands can heal. The price is well worth it!
Date published: 2017-04-13
Rated

5

out of

5
by
Stef
from
Munch Mitt
Bought this for my little guy who is 4.5 months. Seems to love it.
Date published: 2017-04-10