Mountain Buggy® Swift™ Compact Stroller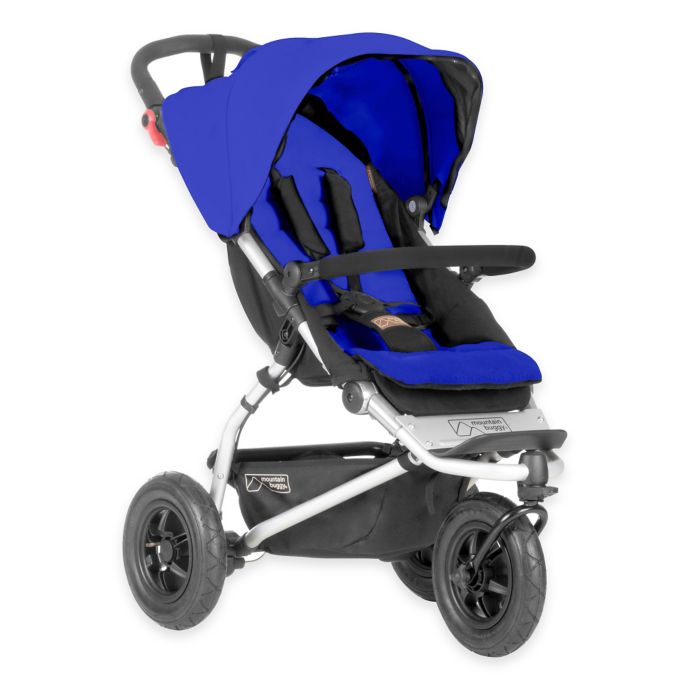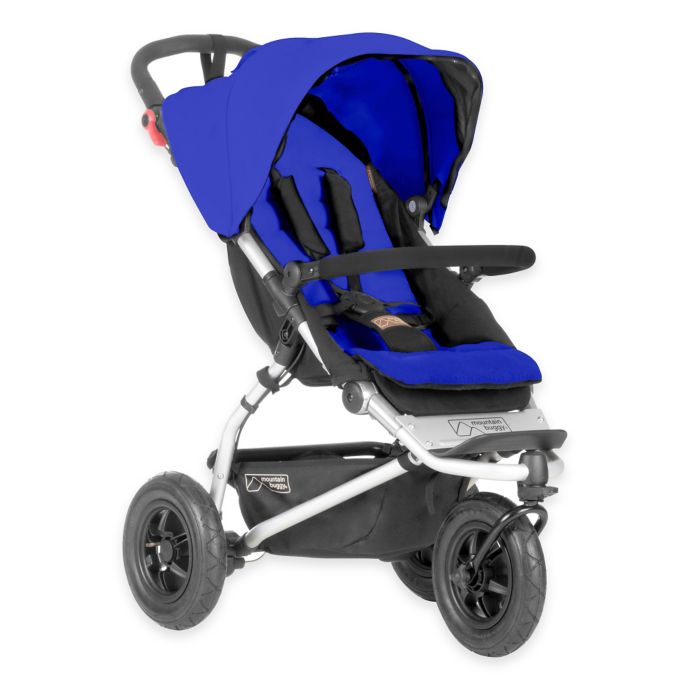 Mountain Buggy
Mountain Buggy® Swift™ Compact Stroller in Marine
Current Location pathname : undefined and pageIdentifier PDP
Previous Location pathname : undefined and pageIdentifier
Recently Viewed cookies : undefined
Mountain Buggy® Swift™ Compact Stroller
is rated out of
5
by
54
.
Rated

5

out of

5
by
Healthy Ai
from
Perfect stroller for our traveling family!
We love this stroller! Most strollers don't have any accessories that you can buy to customize your stroller to your needs, but this one does. We love that this stroller is easy to use, light, readily maneuverable, and compact. It fits our growing family's needs so well and we look forward to using in the future!
Date published: 2018-06-30
Rated

5

out of

5
by
JimD
from
Swift
We bought this about 3 years ago. Wife and I had a lot of debates over the relative merits of 3/4 wheels and in the end 3 wheels won out. No they dont tip over! Our swift has been round the world twice. Had luggage piled upon it and more general detritus piled on it than it could ever have been designed for. We have been through 6 wheels (finally settled on the aero ones) and its serviced two kids. In short its part of the family and I love it almost as much as my children. Its got to the point where we dont know what people put things on when they dont have a buggy. Do normal people carry things? Get a sheepskin, cut holes in it and you have a ready made bed. In short these buggys rock and I will probably mount it on the wall one day when we are done with it. Currently we are modelling a duet version as well, which is also good albeit a fair bit heavier. I think I should add that my kids have done everything in their power to try and destroy it. Buggy 1, children nil. I recommend these to everyone. Good luck!
Date published: 2017-10-29
Rated

4

out of

5
by
CMT2
from
Love it
I absolutely my swift. It's so light weight and issue to push, especially compared to my old travel system, the fact the swift weighs less then what the chassis alone weighed before I'm loving it. It's super quick and easy to put up and down although I haven't quite mastered doing it one handed yet. It folds down lovely and compact which is an absolute winner for me. I've got it in the gold and everyone comments on how lovely and vibrant the colour is. It manoeuvres really well even when pushing one handed which is really needed when your holding a toddlers handed while pushing a pushchair. So far I've only found two downsides which would be the handle bars quite low and could do with being extended slightly further from the pram. I've also found because the basket underneath is relatively small I have to hang my change bag from the handle bar and as that's quite weighty (carrying around stuff for a baby and toddler) it does make the pushchair quite prone to tipping. Other than that I absolutely love it and couldn't recommend it enough, especially after paying a silly amount for a travel system for my first child this is sooo much better value for money.
Date published: 2017-09-14
Rated

5

out of

5
by
h_nic
from
Love this stroller
I've had this stroller for over a year now. I use it to walk my dog everyday (2-3 times a day), as well as to take my daughter to the store for groceries, so we easily do 4-5 trips a day. This stroller is amazing. I didn't understand how great it was until recently, when I have had to use a different stroller due to one of the wheels finally giving out. What I noticed while using the other stroller is that the Swift is silent, extremely light to push, very easy to maneuver in tight spaces, especially when going through 2 sets of doors into my building where there are no door opening buttons and the doors have weights on them. I am never afraid that my daughters toes will get caught in the door, as the stroller is built so that the front wheel is further out than where her knees are (important safety feature, but something I didn't realize until after using a different stroller). You can easily push and steer this stroller with one hand (it doesn't wobble and go out of control when you do). I have only 2 minor complaints about the stroller (which would otherwise make this stroller perfect): Around 10 months into owning the stroller, I was inflating one of the tires and later that afternoon I noticed the seam had torn. It is possible that the rubber had been worn out quite a bit due to the heavy winter it went through (I live in Montreal, QC). Be warned there is no warranty for the wheels. The second complaint is related to the break. Mine may have been a defective one, but it was getting stuck a lot and then started making a clicking noise. After contacting customer service, they sent me a new break right away. I've found that oiling the break every so often may be beneficially (something I didn't think about before, perhaps the manufacturers may want to mention this in the video setup (i.e. a maintenance fyi). Note- The stroller also came with two black caps. Don't throw these away !! The setup video doesn't mention them but they are important. They are used to cover the breaks area from sand getting inside the wheel and potentially affecting the breaks. I love this stroller, and highly recommend it. It is truly an all terrain stroller built for those who live in city and go for hikes and walks with their dog, and it is small for storage, yet spacious enough for your child to sit, sleep, and the food tray is an excellent add on. Love it!
Date published: 2017-07-19
Rated

4

out of

5
by
Rottiegirl
from
Lovely buggy
I brought this buggy about a month ago, great little buggy very pleased with it nice and light easy to use. Folds up nice and small and fits perfectly in the boot of my ka, the only downside of it is the basket underneath it a bit small but otherwise great buggy. Used it on and off road
Date published: 2017-06-03
Rated

5

out of

5
by
Mumsy
from
Beautiful buggy
Bought this for our granddaughter, great find great price fantastic service. So much easier for using in town and country rambles.
Date published: 2017-05-30
Rated

5

out of

5
by
eliooo
from
Compact, sturdy and very very easy to handle!
I bought this now couple of months ago since I was looking for buggy that is more compact and easy to use for traveling. My main requirements were - size, being able to fold the buggy one handed, tires that can handle all terrains. I am well impressed with it as it ticks all these boxes. It is not the lightest buggy, but this also means that it is very sturdy and solid. I really do not like how some of the pushchairs can become bit rickety and loose after few months of solid use. There is no chance it will happen to this one. My only concern was about the canvas material as I was worried it will stain pretty easy and it has since our 1st flight, but it is also very easy to wash so not really an issue for me. I was extra surprised how easy it is to push it.. no issue grabbing a coffee on morning walks and pushing it along one handed. And to my surprise I am able to use this jogging too and my little Pixie has been loving it! It looks pretty great too! Definitely recommend it!
Date published: 2017-05-09
Rated

5

out of

5
by
berghelga
from
Easy to get around the city
I absolutely love my new Swift stroller. We bought it because we travel a lot and needed a good sturdy stroller for our son to use. It's easy to maneuver, curbs aren't a problem and cobblestone sidewalks are a breeze with this stroller. The only thing I would like to see improved is the adjustment for reclining, you need two hands to do this and it can be tricky if your kids a light sleeper. This to me is a minor issue however.
Date published: 2017-04-20