Mommy's Bliss® .34 oz. Baby Probiotics Drops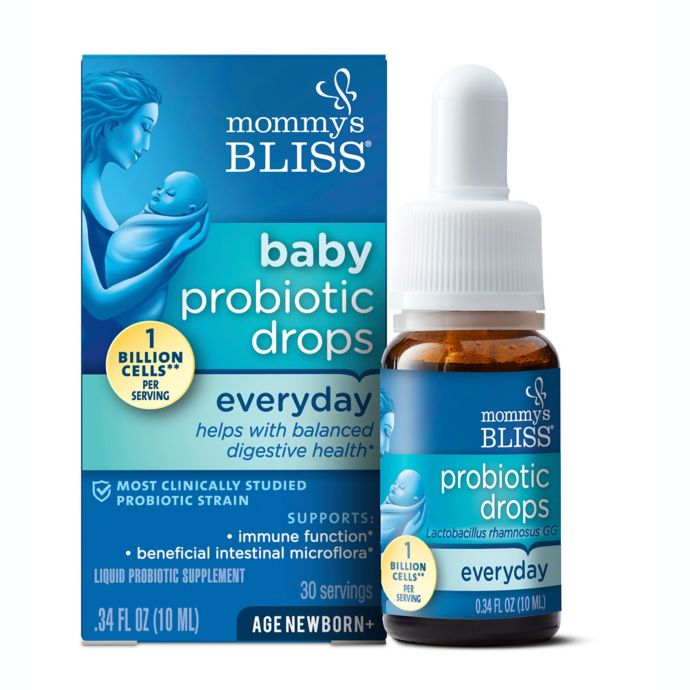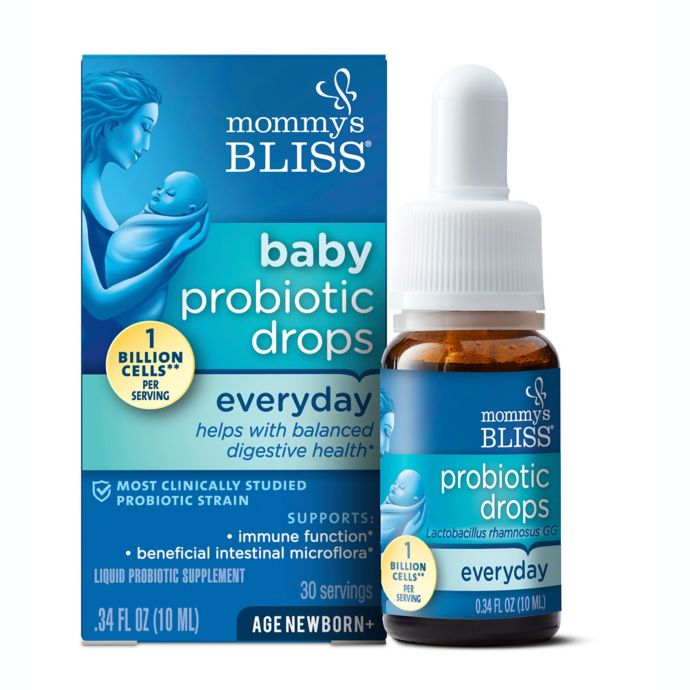 Details
Mommy's Bliss Baby Probiotics Drops naturally and safely benefits your baby by maintaining a healthy balance of bacteria in the stomach. It also promotes good digestive health, intestinal health and immune health.
Mommy's Bliss Baby Probiotics Drops Liquid Probiotic promotes digestive health and supports immune functions
Mommy's Bliss Probiotic Drops safely and naturally promote a healthy digestive system that supports immune function by maintaining the intestinal flora
Helps with occasional gas, diarrhea and constipation
Pediatrician recommended
100% natural
No additives, chemicals or parabens
No artificial flavors or colors
No dairy, gluten or soy
Natural ingredients
Does not require refrigeration
.34 oz.
30 servings
Imported
Manufacturer
Mom Enterprises
San Rafael, CA 94903
877-457-4955
Directions
Shake well before use. May be given directly by spoon, mixed into breast milk or formula, or applied directly to breast during feeding. Do not add to warm formula or warm foods as this may damage the live bacteria. Recommended Serving: 5 drops daily to support digestive and immune health. Storage: Store in a cool, dry place. Avoid humidity, air, and light. Maximum storage temperature is 77 degrees F (25 degrees C). To maximize shelf life, refrigerate after opening.
Ingredients
Other Ingredients: Corn Oil (Non-GMO).
Caution: Keep out of reach of children. Please consult your doctor prior to use.