Medela® Breast Milk Storage Solution Set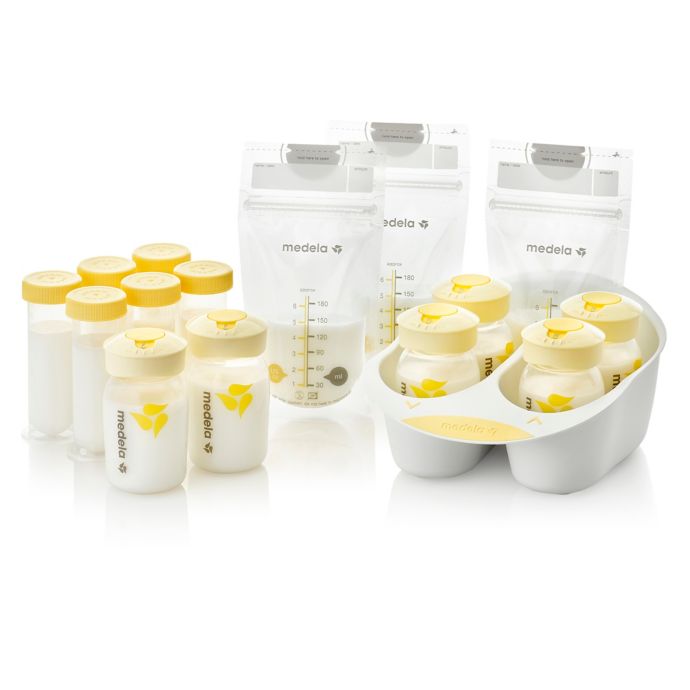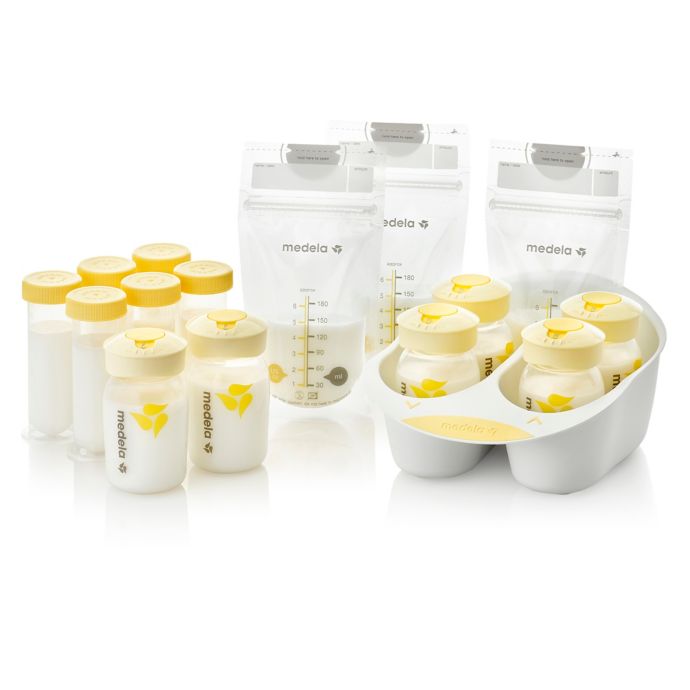 Medela
Medela® Breast Milk Storage Solution Set
Current Location pathname : undefined and pageIdentifier PDP
Previous Location pathname : undefined and pageIdentifier
Recently Viewed cookies : undefined
80 people have this in their cart
Medela® Breast Milk Storage Solution Set
is rated out of
5
by
35
.
Rated

5

out of

5
by
Britt04
from
I love this. I didn't expect to have to start pumping and storing so early on, but this storage set has made it so easy! I love the adjustable days on the lids.
Date published: 2019-06-06
Rated

5

out of

5
by
JennaD
from
Best idea for new mothers!
Purchased for my daughter-in-law she absolutely loves it!
Date published: 2019-06-06
Rated

2

out of

5
by
Paula
from
Looked used!
So we picked up the last box on the shelf. It was a little dented, but otherwise box looked sealed. When I got home to check the product, contents were a mess, lids were displaced and there was hair in the storage tray. When you hold up the bottles they don't exactly look brand new. Don't know if this is a Medela defect, but it's not what I expect from this brand. I would return, but I don't know if they would accept it and I don't think I know where the receipt is anymore. Really disappointed. Makes me not want to buy from Buy Buy Baby.
Date published: 2019-04-23
Rated

5

out of

5
by
megmil
from
wonderful set
this set has just the right amount of bottles and sizes for my exclusive pumping/storage needs
Date published: 2019-03-26
Rated

1

out of

5
by
Joeysad2
from
Measurement is incorrect!
I have been using these bottles and when I began transitioning milk from these bottles to other bottles I noticed that the Medela always indicated more milk than is actually was. I measured the bottles and on all of them the Medela measurements are all wrong! For example, 4 oz in a Medela bottle is only really 3.25 oz. This is pretty problematic if trying to make sure your baby is getting enough milk!
Date published: 2019-02-05
Rated

1

out of

5
by
MM2018
from
Warped Bottles
Unfortunately after I sterilized the bottles, I noticed the bottom of the bottles warped causing them not to stand on their own, which is a serious problem. I would not recommend.
Date published: 2019-01-31
Rated

5

out of

5
by
Darling
from
Absolutely necessary!!!
This is a lifesaver ! Love to be organized plus it helps the hubby when I'm away to know which milk to use. I've started a freezer stash with the bags !!!
Date published: 2018-10-30
Rated

5

out of

5
by
Chess
from
Great Product!
Love this gift set! It comes super in handy when you have to pump at work and keep track of all your milk/bottles with the special lids! Great also to give to day care! The only thing is that daycare requires you to write the date on your bottles, so I took a dry erase marker and would write the date on the top smooth part of the bottle!! Anddd it wipes right off when you need it too! This is working out great!! Tubes are great when I pump and aren't getting more than 2.5 oz. Haven't used the bags yet tho.
Date published: 2018-09-23