LUX Big Boob 9 oz. Baby Bottle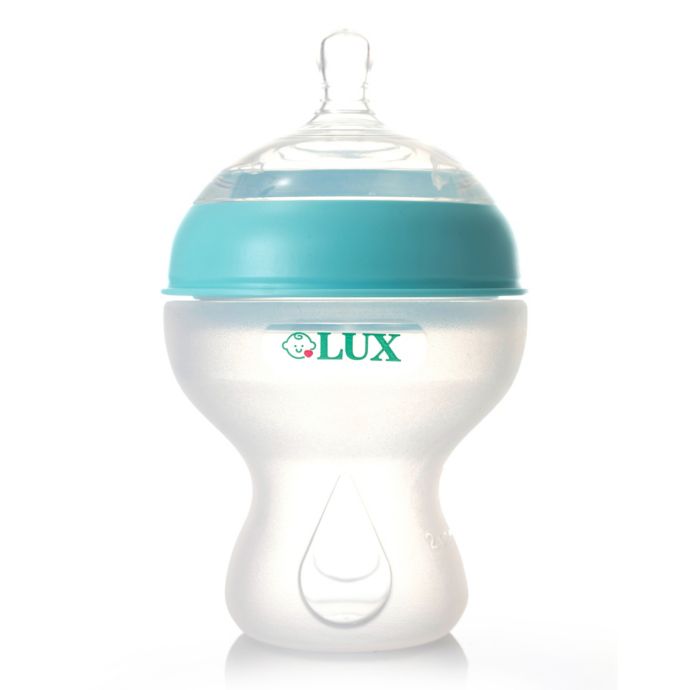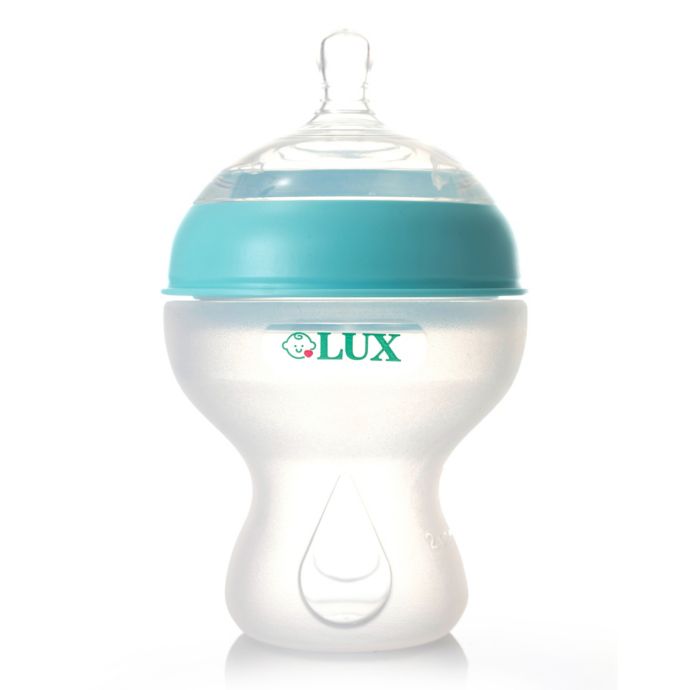 Lux
LUX Big Boob 9 oz. Baby Bottle
Current Location pathname : undefined and pageIdentifier PDP
Previous Location pathname : undefined and pageIdentifier
Recently Viewed cookies : undefined
3 people have this in their cart
LUX Big Boob 9 oz. Baby Bottle
is rated out of
5
by
3
.
Rated

5

out of

5
by
Sheila
from
Great for Grandmas!
I take care of my daughter's child. She was transitioning from breast to bottle, and this bottle made things so easy for us! Love all the colors and the soft feel. Great company!
Date published: 2017-11-05
Rated

5

out of

5
by
GivingMyBabiestheBest
from
LUV LUX Bottle
What do we love so much? 1. First off the vents really do help tremendously. It has two small vents one of each side of the nipple, that make all the difference in the world on your gentle baby's tummy. 2. No leaks or drips, which was a concern when we went from non vented to vented. 3. Super easy to clean without all the tiny cumbersome parts that some other bottles have. This bottle has the nipple and ring that connects the nipple to the bottle, and that's it! 4. Its really booby-like and comforting due to the soft nipple area, and soft silicone body. It was great to give this when I couldn't nurse, but many kept telling me to keep offering the breast one day out of the blue, my baby latched on. It was amazing, and now she goes back and forth between my breast and the Lux bottle. 5. We like the colors, and liked having a choices to pick from. I'll go into all the details specifically, but for those who just want the cliff notes, this bottle is the have the golden nugget of baby bottles, its easy transition back and forth if you are breastfeeding, it's easy to clean, very soft to touch, plus the silicone is BPA free. After trying many different brands and types of baby bottles I have to say that the Lux bottle is by far the winner among all the competitors out there, including the bottles that look the same, but do not have the super soft nipple that comes on the Lux bottle. Here are the details from our experience. We initially had some trouble breastfeeding our baby was feed exclusively with Breastmilk that I pumped. To say the least we had our fair share of trying out plenty of bottles. I won't bore you with all the details of each one, but I will say the first bottles we used didn't have the anti-colic vents at the top, and our baby had a tough time with colic and by the time she was a few weeks old she had developed pretty strong suckers the nipples would collapse, which we hated. All of her feedings were interrupted because we'd have to pull the nipple our and allow it to open back up, and doing this to a baby is not fun, because they are wanting to eat. We also tried a popular brand of vented bottles because which vent via a thin tube that extends all the way down through the center of the bottle. Although these bottles solved the suction problem, each one had four separate pieces, two of which contained tiny internal tubes. Cleaning all these small parts was cumbersome to say the least, and the thought of doing it multiple times per day just wasn't for me. There had to be a vented bottle that wasn't so difficult to clean! Once we tried the LUX bottle it was a total game changer! We actually tried LUX and the other one that looks a lot like it out of curiosity to see which was best for our baby. The verdict: Lux is the Lexus, and the other one is the Toyota of bottles, at least where our baby is concerned. I know all babies are different but Lux is the complete answer to what we needed, the nipple does indeed have softness above the others. If only we would have tried it first! It does cost more than some others, but is worth its weight in gold. Feeding is such an important part of your life and your baby's life, that I'd buy it again in a heartbeat if I knew then what I do now. Basic facts: These do have measurement tick marks for moms who pump milk and what to know how much your baby is eating during each feeding. The cap stays on well and doesn't leak. We had others that would leak in the diaper bag. They are soft but still sit up well without tipping over. We are hopeful that this information will help others, because I can't stand to read online reviews where people don't give any of the details. Needless to say we are very happy with these bottles.
Date published: 2017-10-23
Rated

5

out of

5
by
aflynn02
from
Great for transitioning!
This bottle is awesome! The soft texture, and nipple of this bottle made the transition from breastfeeding to bottle for my little one beyond easy! Love this company and product!
Date published: 2017-10-22