Love to Dream™ Swaddle UP™ 50/50 Transition Swaddle in Mint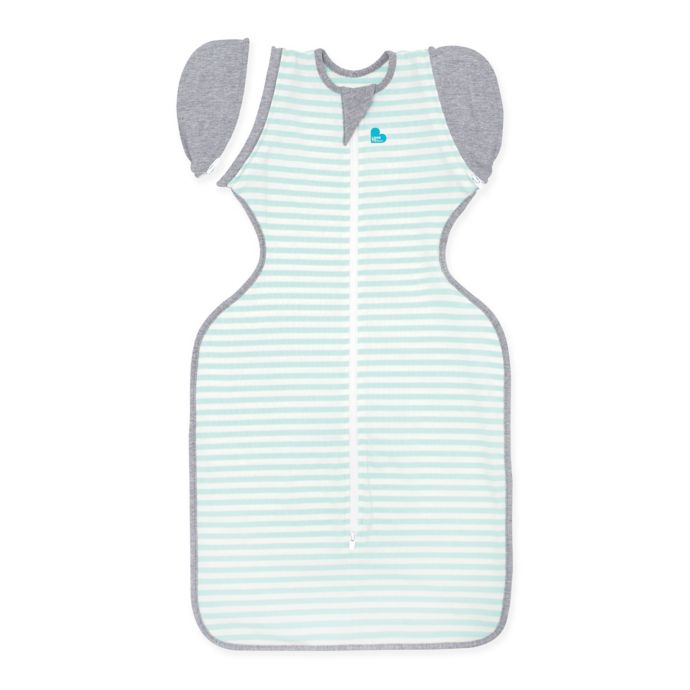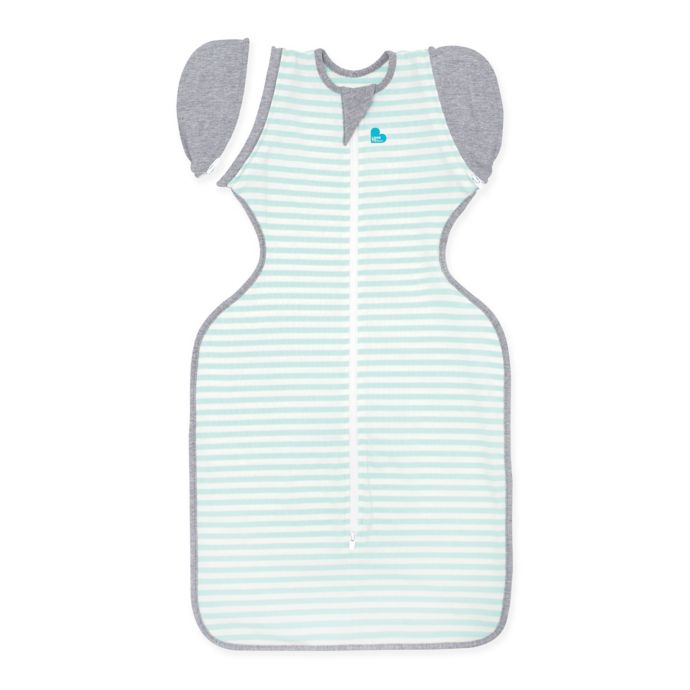 Love to Dream
Love to Dream™ Swaddle UP™ 50/50 Transition Swaddle in Mint
Current Location pathname : undefined and pageIdentifier PDP
Previous Location pathname : undefined and pageIdentifier
Recently Viewed cookies : undefined
57 people have this in their cart
Love to Dream™ Swaddle UP™ 50/50 Transition Swaddle in Mint
is rated out of
5
by
15
.
Rated

5

out of

5
by
Aleigh
from
Love to Dream, love this product!
Wonderful product! It was a lovely transition for my child to not being in a swaddle anymore. It does take a couple of days for them to get used to it if you've been swaddling with their arms down but I love it! Highly recommend!
Date published: 2019-10-15
Rated

5

out of

5
by
Kate
from
Good alternative to swaddling
Used the small arms-up swaddle for our newborn. Worked well for us. Did not completely prevent startle movements of arms but he did not like to be swaddled so this provided a helpful alternative. The medium size is well made. We quickly removed the arms and use it as a sleep sack.
Date published: 2019-09-18
Rated

5

out of

5
by
Nicole
from
We all must have this for our sleep
My baby loves this. We used a couple of times with sleeves attached, and now he doesn't need them. We use this as a sleeper. Whenever he wears this, he knows it is time to sleep. Very lovely mint color!
Date published: 2019-09-11
Rated

5

out of

5
by
CLMM
from
Great lightweight fabric
Love the lightweight fabric compared to the regular version. This one feels more like a very lightweight soft and stretchy wrap, the other is noticeably thicker.
Date published: 2019-09-05
Rated

5

out of

5
by
Amanda
from
Great for the squirmy baby!
I've always loved the Halo swaddles and used them almost exclusively, but decided to give these a try since my LO always seems to squirm his hands free. He loves having his "wings" up by his face. It's also nice that it's not overly warm. I just cover him up when he sleeps. Haven't transitioned yet.
Date published: 2019-08-29
Rated

5

out of

5
by
carlstara
from
Love it!
Bought the regular swaddle up for our daughter as a newborn- she was way more comfortable and slept well with it than a regular swaddle. Best thing ever! Then to help her get used to sleeping without it we bought the 50/50 and it's been so easy!!! Diaper changes are way easier, she's comfortable and now she uses it without sleeves as her blanket!
Date published: 2019-05-14
Rated

5

out of

5
by
quinette
from
best swaddle!
this was one of our two favorite swaddles. the SwaddleUp is genius and i love that it converts to a sleep sack when baby starts rolling. the double zipper (zip from top or bottom) is great and i wish all PJs and sleep sacks had this. you never have to hook a zipper in the early morning or middle of night. the fabric is so soft, and washes really well. it is great quality and will last through multiple kids. it's expensive but i think worth the splurge - you won't regret buying this!
Date published: 2019-04-09
Rated

5

out of

5
by
MrsTeam
from
Amazing Swaddle
My 4.5 month old LOVES this swaddle. It makes him feel so secure but allows him to have his arms free (although he used it with arms in and up until recently).
Date published: 2019-02-22