Honest® Diaper Cakes Collection in Rose Blossom Pattern
Best Seller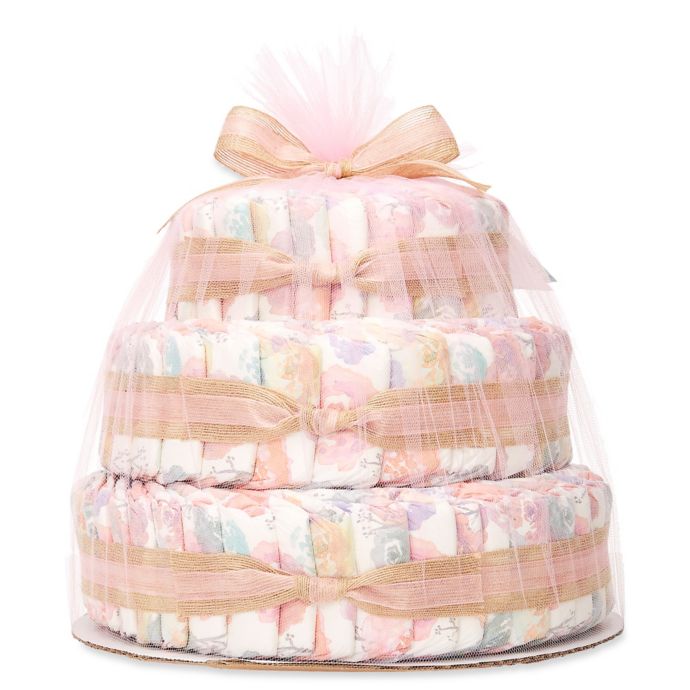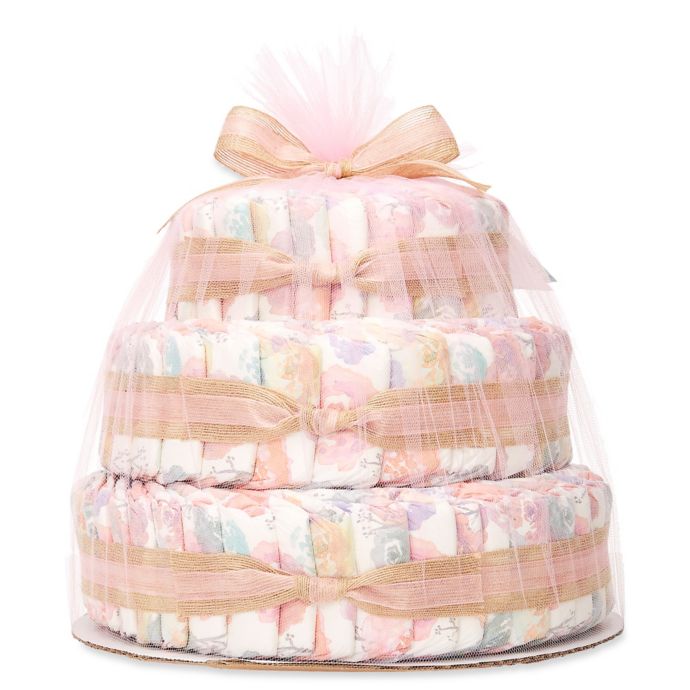 Details
The Honest Diaper Cake is packed with ultra-absorbent, diapers that are extra soft, hypoallergenic and free of chlorine. Includes delightful surprises of essential baby care items made with non-toxic ingredients.
Small Diaper Cakes are packed with super soft, ultra absorbent diapers, and inside are 5 baby basics and nursery essentials.
Each Small Diaper Cake includes:
● Size 1 Diapers (35 pieces) – premium, ultra soft, ultra absorbent, gentle, and disposable diapers
● Shampoo + Body Wash (0.75 fl. oz.) – gentle 2-in-1 formula designed to cleanse the body from head to toe
● Face + Body Lotion (0.75 fl. oz.) – naturally derived botanicals leave skin feeling soft and hydrated
● Organic All-Purpose Balm (0.75 oz.) – all-purpose ointment for dry,
● rough, or sensitive skin
● Laundry Detergent (2.0 fl. oz.) – powerful stain fighter in a gentle, plant-based detergent
● Wipes (10 ct.) – premium, plant-based baby wipes in the perfect travel size!
Each Large Diaper Cake includes:
92 pieces Size 1 Diapers – premium, ultra soft, ultra absorbent, gentle, and hypoallergenic disposable diapers
10 fl. oz. Shampoo + Body Wash – gentle 2-in-1 formula designed to cleanse the body from head to toe
8.5 fl. oz. Face + Body Lotion – naturally derived botanicals leave skin feeling soft and hydrated
3 oz. Organic All-Purpose Balm – all-purpose ointment for dry,rough, or sensitive skin
12 fl. oz. Bubble Bath – gentle bubble bath with super-foaming bubbles designed to cleanse the body from head to toe
50-packs 4-in-1 Laundry Packs – plant and mineral-based formula designed to clean, brighten, soften and fight tough stains.
72-count wipes – premium, ultra-thick, and plant-based baby wipes
2 packs of 10 count Wipes – premium, plant-based baby wipes in the perfect travel size