HALO® SleepSack® Cotton Personalized Swaddle Collection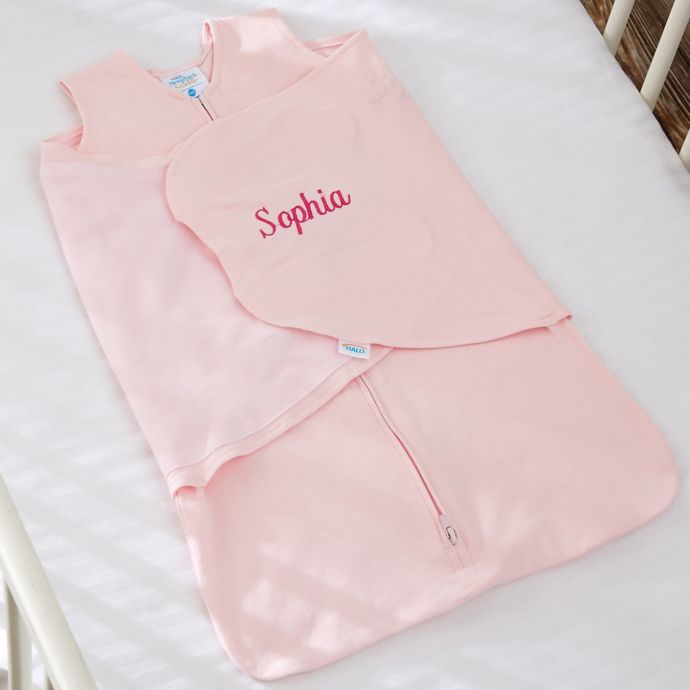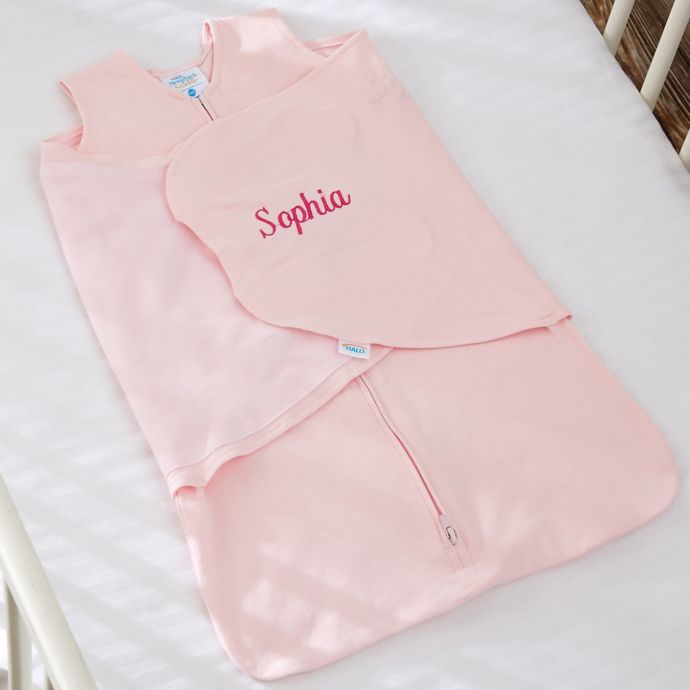 HALO
HALO® SleepSack® Cotton Personalized Swaddle Collection
Current Location pathname : undefined and pageIdentifier PDP
Previous Location pathname : undefined and pageIdentifier
Recently Viewed cookies : undefined
HALO® SleepSack® Cotton Personalized Swaddle Collection
is rated out of
5
by
13
.
Rated

5

out of

5
by
Happymomma
from
Great sleepsack
I bought this to help my little one sleep more securely. My baby did not sleep well being laid in an open crib unwrapped. This sleep sack has made a huge difference, we now sleep all night!
Date published: 2019-05-29
Rated

5

out of

5
by
Val72683
from
Great swaddle!
We were never great at doing the blanket swaddle but found this and love it! Our baby enjoys being swaddled at night and this works as usually halfway through the night he wants his arms out and this works for us! Definitely recommend!
Date published: 2019-05-14
Rated

5

out of

5
by
SallyE
from
Love!
Love these swaddle sacks. We have them in the fleece and cotton versions, and use both depending on the weather. You have to wrap them pretty tight to keep the arms in if you have a wiggler like we do, but I love that they can be used with arms in or out and allow room for leg movement. Must have!
Date published: 2019-04-16
Rated

3

out of

5
by
Alemom
from
Needs work!
I ended up returning it because when I would swaddle her arms in, I would find her face covered in it. So she like to sleep with her arms up and with this swaddle we would swaddle her with arms down and over time she would try and try to get them out that she would end up lifting the entire thing over her face! My husband found he with her face covered! Thank God he caught it in time because she wasn't breathing correctly. Therefore I did not feel like it was safe for her to sleep in. They should add an additional Velcro to the actual sac that links the swaddle part to it so it doesn't lift.
Date published: 2019-03-19
Rated

5

out of

5
by
April
from
Love this product!
My baby only sleeps in Halo sleepsack swaddles! They are soft and comfy!
Date published: 2017-09-06
Rated

5

out of

5
by
SSMB17
from
Full swaddle for arms
There is no cute pattern or fancy decoration, but this is the perfect swaddle for our little guy. All of the other swaddles we used we will typically leave his arms free, but with this one on a particularly cranky day this is perfect to give him a nice tight swaddle with his arms inside and he doesn't break free.
Date published: 2017-06-05
Rated

5

out of

5
by
Kadels
from
This is so easy to use and better for baby than traditional swaddling (because it does not cause the hip issues). Because the zipper starts at the bottom, it is easy for diaper changes. My baby never would keep his arms inside, so it would not prevent the startle reflex. But it does help him to feel secure.
Date published: 2016-12-26
Rated

5

out of

5
by
nycmommy
from
the only thing my daughter will sleep in
I've tried all the popular swaddles out there and wasted a lot of money, but my daughter will only sleep in this SleepSack Swaddle. She doesn't like her arms to be swaddled, so we just wrap it around her chest and she sleeps through the night!
Date published: 2014-09-22