Graco® UNO2DUO™ Travel System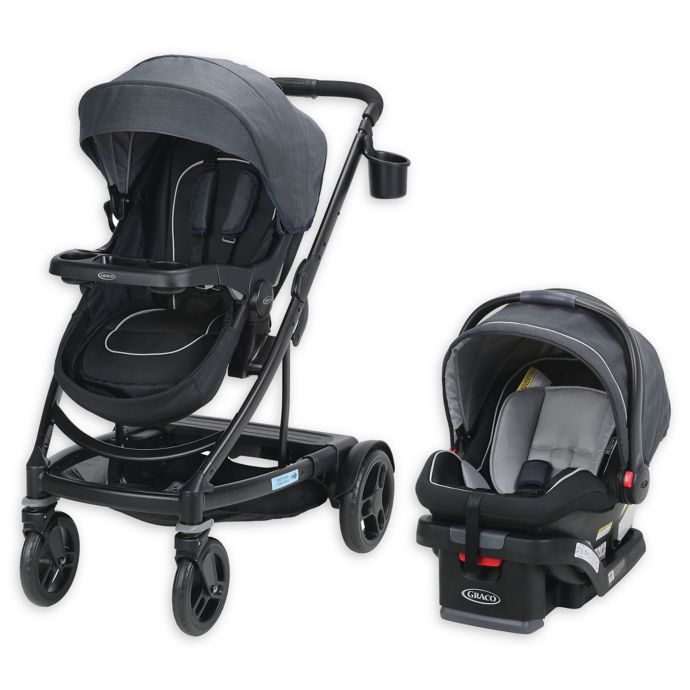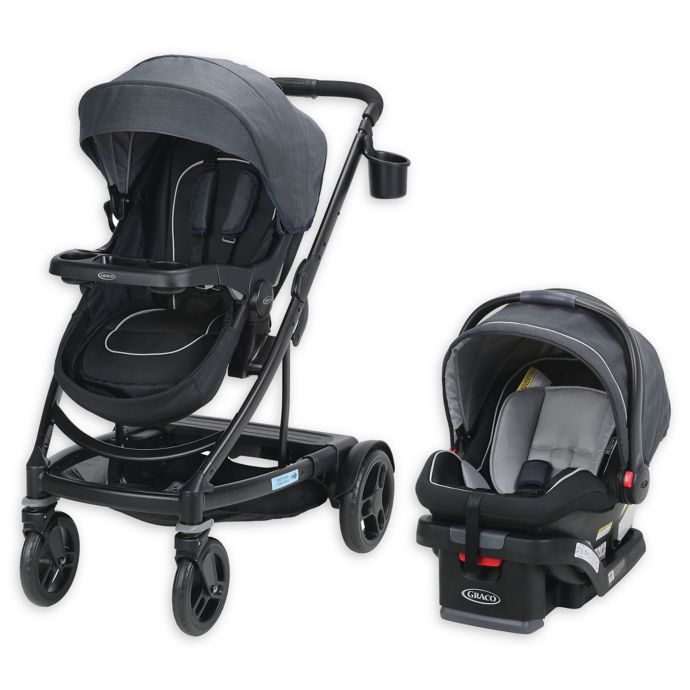 Graco
Graco® UNO2DUO™ Travel System
Current Location pathname : undefined and pageIdentifier PDP
Previous Location pathname : undefined and pageIdentifier
Recently Viewed cookies : undefined
6 people have this in their cart
Graco® UNO2DUO™ Travel System
is rated out of
5
by
85
.
Rated

2

out of

5
by
Mia098
from
Disappointing... But ok.
This was gifted to me and i was really excited to use it... i noticed when you attached the car seat to the stoller the incline doesnt work well with my 1.5mo old... i wish there was a way to adjust that. Also, the second seat i want to use for my niece had a broken buckle on the back when we opened the box so we couldnt really use it unless we make it into a bassinet. Otherwise its an overall good stroller.
Date published: 2019-10-13
Rated

1

out of

5
by
leigh07
from
Do not purchase
My wife and I purchased this stroller just prior to our second child being born. We have other Graco products that are wonderful - the Graco click connect stroller and the 4 ever car seat - and thought this would be a great double stroller now that we have 2 children and have had nothing but positives from our initial Graco products. Upon setting the stroller up I knew that this was a bad decision to purchase this product. The stroller is very hard to maneuver around, and even tougher when it is extended - when my wife is pushing it, she is barely able to slightly lift the front wheels to get it up a sidewalk bump. The next, and most irritating part about the stroller, is that is just about impossible to get your toddler child lifted and put into the toddler seat. You need to slowly lower your child through the stroller handle to get them in place to then try and get them buckled in. If you are able to bend over to get them in, you lose all of the storage space the stroller had. I wish we had waited, tested a few other strollers and read other reviews prior to purchasing this Graco stroller.
Date published: 2019-08-29
Rated

1

out of

5
by
Estefani
from
Bulky
Its way too bulky to actually go on the run with a toddler and newborn
Date published: 2019-08-23
Rated

5

out of

5
by
cabby18
from
Best stroller ever!
I bought this stroller a little over one year ago but my baby started using it when he was about 5 months. I totally love everything of it, it is so cofortable for the baby, my daughter con step on it too. So easy to use! I love all the uses it has I would not buy a different one. The only thing I would change is that the car seat's fabric gets this black things on it I think it is from rubbing it, but I dont think it is strong enough because it shouldn't get like that. And my son sweats too much from it too. I gave it a 5 star because other than that its perfect! If mh son is asleep in his car seat and we dont want to wake him up we just take off the stroller seat and put the car seat. So convinient!
Date published: 2019-08-18
Rated

5

out of

5
by
Experienced Momma
from
Thought it was love at first sight, sadly not!
A mother of four, daycare owner and now grandmother. I have used plenty of strollers. This seemed to be the most amazing design. Sadly it seemed after the initial possible adjustment period the stroller was a tad uncomfortable to push. The size and weight possibly could be the factor. Not the worst stroller but definitely will be replacing as soon as possible. This price point is to high for design flaws.
Date published: 2019-08-13
Rated

5

out of

5
by
Mama bear 3
from
There is so many features
Love all the different ways you can put the toddler there seats
Date published: 2019-08-13
Rated

1

out of

5
by
Barbara1223
from
very unhappy with this expensive purchase
My daughter just turned 6 months and we didn't start using the stroller until around 3 months. Worst expensive purchase ever made. Very unhappy with the stroller and the car seat. The stroller wheels barely roll and doesn't want to turn. Just from the little use from the 3 months it is not holding up compared to my other strollers I've used. I hate this travel system and the infant car seat after being washed on gentle and not putting the dryer looks terrible. I paid so much money and wish I had went with another travel system. I've always used graco products because I love my forever car seat for my son but this was by far the biggest disappointment I wish I could go back and trade this travel system for a better one considering how much money I wasted.
Date published: 2019-07-28
Rated

5

out of

5
by
tessakc3
from
Lots of options!
I bought this stroller almost a year ago when my son was 2.5 and I was pregnant. I LOVE it. It's a great, way more affordable option to the Uppababy Vista. Best features: - HUGE storage area that is super easy to access. I like stuff and bring lots along. It's a little harder if you have the second seat on but still easier than most other strollers. - bassinet: used this almost exclusively when my baby (born Feb 2019) was little. It was great to let her lay flat and not always be strapped in a car seat. Also for long zoo/park days she can be more comfortable then when strapped in a carseat - standing board: my son LOVES it and can jump on and off quickly. Perfect for short trips from car to wherever we're going - easy to switch between options: going from bassinet to regular seat is literally just clipping a strap, and I can throw the second seat on in 20 seconds (I just keep it in the back of my van) Critiques: - You do have to remove second seat and bassinet mode to fold it. But I have a van and just throw everything in the back. It's worth the hassle to have all the options (and everything clicks off/folds easily) - Kind of big when the second seat is on, but what double stroller isn't?
Date published: 2019-07-12