Graco® Sequence™ 65 Platinum Convertible Car Seat in Hurley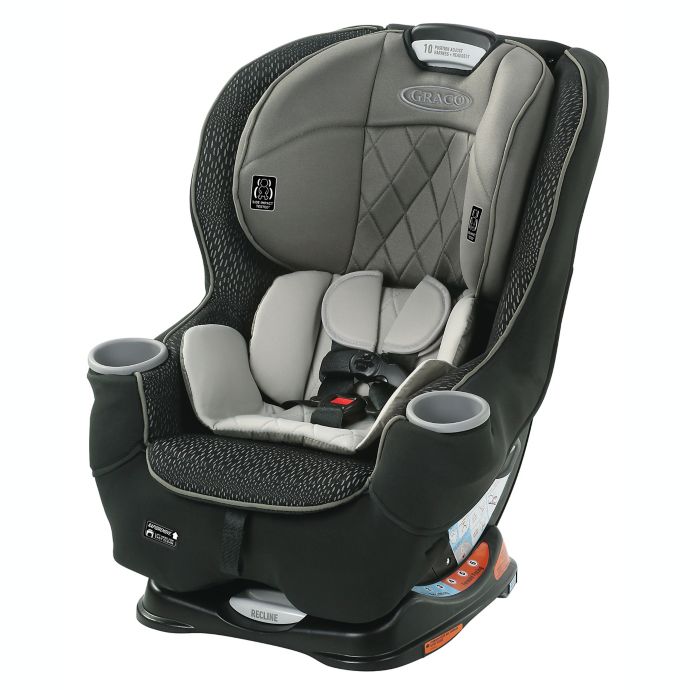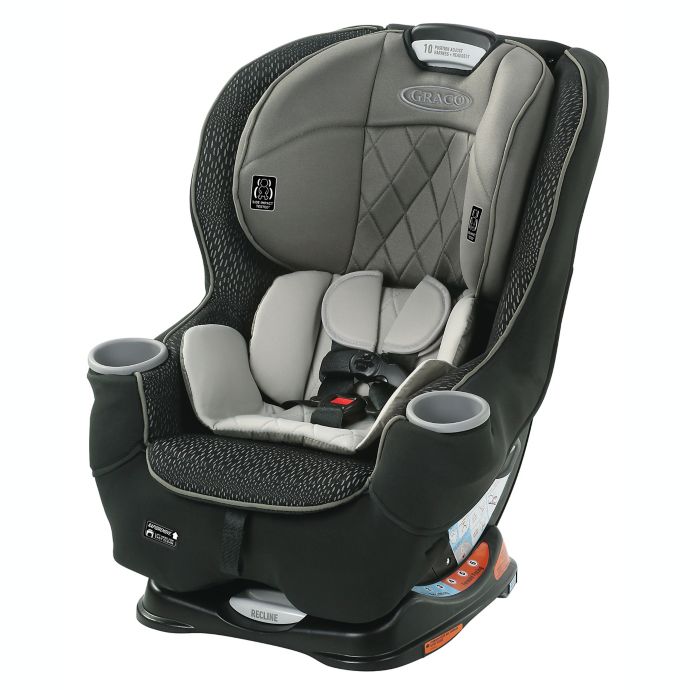 Graco
Graco® Sequence™ 65 Platinum Convertible Car Seat in Hurley
Current Location pathname : undefined and pageIdentifier PDP
Previous Location pathname : undefined and pageIdentifier
Recently Viewed cookies : undefined
8 people have this in their cart
Graco® Sequence™ 65 Platinum Convertible Car Seat in Hurley
is rated out of
5
by
36
.
Rated

3

out of

5
by
DECG
from
Just ok
The seat is light weight, especially in comparison to similar Britax seats, which makes it easy to transfer between cars. The EZ Tight Latch system is functional, but garbage when compared to the ClickTight system on Britax seats. You can achieve a much greater degree of obvious seat security (lack of seat movement) with ClickTight with a lot less effort. The bottom of the seat has no padding to protect your car seats unlike other seats which is really only critical if you have leather seats. Had they added a silicone or rubber lip to the bottom it would have prevented leaving marks in the seat and decreased sliding across the seat providing an increased sense of stability. The cup holders are a bit small for most of the containers my child uses so they fit awkwardly at best. This is only forgivable if you don't plan on making any turns. On the other hand there are plenty of car seats that don't have cup holders, so at least they are there if you have a container that actually fits in them. There is no padding on the buckle by the crotch. It doesn't seem to bother even the boys, but it just seems more comfortable on the other brands of seats that have it. You could purchase padding for it separately, but it seems like something that should just come with it. At the end of the day it works, but could stand some rethinking on multiple design aspects when compared to the competition.
Date published: 2019-09-26
Rated

5

out of

5
by
AbbyR
from
Wonderful and easy to use
Overall wonderful car seat! The easy latch system makes a huge difference when switching between cars, I know I can get a quick and easy install every time, and it is extremely easy to unlatch. Quick cover removal is very nice. Sleek look goes well with cars interior. Multiple recline levels insures a good fit in almost any car. I have had a very wonderful experience with this car seat and would absolutely buy again! [This review was collected as part of a promotion.]
Date published: 2019-09-23
Rated

4

out of

5
by
Kita19
from
Preferred over Graco 4ever 4 in 1
Overall I am really excited about this car seat. We love the easy to use latching system, it makes installing between our different vehicles much easier. I am disappointed that we have had it less than a month and already have fabric pulling and snagging at the head rest. I don't believe the fabric is going to hold up on the headrest which would be only qualm about recommending the platinum edition of this car seat. We also have the Graco 4ever 4 in 1 in Matrix. Overall we prefer the sequence 65 platinum, the cup holders are closer to our son, the seat fits better in our Crosstrek, and the ez tight latch system is awesome for quick and easy install.
Date published: 2019-03-28
Rated

5

out of

5
by
OtownResidentUCF
from
Easy install, easy ride!
My daughter really didn't like her infant car seat by another brand. Once we switched to the sequence platinum, she was so much happier. My husband installed it correctly very quickly and it has made our car rides much more pleasant. We love the way the straps adjust when you adjust the headrest. No more threading webbing. It's definitely a great buy! [This review was collected as part of a promotion.]
Date published: 2019-03-27
Rated

3

out of

5
by
Jenny12
from
It's okay
This is our first convertible car seat, so, I have no basis of comparison. I can say that it works as a car seat, but we are not able to use the recline options because there is no room for the seat to change positions. Also, in rear facing mode, the seat back was so high we could no longer see our little one through the mirror attached to the headrest in the back seat.
Date published: 2018-12-21
Rated

5

out of

5
by
Fromm076
from
Great Carseat!!
This car seat is very easy to install with just a click. Making it easy to remove if we need to put it in another vehicle. We installed it rear facing for our little one and he loves how it reclines so he is comfortable. I love the color and look of the carseat. We haven't washed the car seat yet but it appears like it would be easy to remove the cover if needed. We received this carseat from the weeSpring Parent Panel and it is awesome!
Date published: 2018-02-21
Rated

5

out of

5
by
eOlie119
from
Amazing features at an affordable price point!
Graco should just rename this seat "The Easy Seat". So EASY to install. Car seat design and features have grown in leaps and bounds over the past few years, so it takes a lot to impress me these days when I try a new seat. Well Graco, you have done it again. On top of all the great things that come standard with Graco seats, this new "EZ Tight Latch" is the motherload of all car seat features I believe. The EZ Tight Latch is the answer to no longer having to do the annoying saddle up your pants and crawl your already tired mama-bod into the car to knee the seat into place thing. It has a self-retracting design that automatically ratchets the carseat tightly into place with only the press of a button. LOVE LOVE LOVE that. Other things I dig about this seat: The Simple Safe Adjust Harness means no more taking the carseat apart to change the harness height, instead, it automatically re-threads itself to a higher height when you raise the headrest to the proper position for your kiddo. Kudos to the steel enforced interior frame. Double cup holders mean room for drink + snack, and I love that they are a part of the seat, not an add-on like some of our old seats (which meant they were constantly popping off, getting lost, spilling snacks, etc). Quick and easy (this is no joke) on and off seat cover so washing the thing is no longer a dreaded chore. The amazingly sleek and stylish infant insert (hello quilted headrest) make this seat look even more high end, I wish I could sit in it. And last but not least, a wide weight range of 4-65 lbs, + 10 year before expiration (whatt!! so awesome!!) means you will get many years of use out of this seat. Thank you Graco for once again blowing my mind with such a great product at an amazingly affordable price point!
Date published: 2018-02-18
Rated

5

out of

5
by
Kcornell1662
from
Easiest install
I received this car seat as part of the WeeSpring parent panel. I was in the market for a new car seat for my almost 2-year-old, and could not be more thrilled with this product! I usually have my husband switch out car seats because of what a hassle it is. I decided to give this a try on my own. Thankfully, the EZ tight LATCH could not be any easier to use! The car seat snapped in in seconds and it didn't require me to get into my car to fight to attach it as we've had to do in the past. My daughter loves it because it sits a bit higher than her previous car seat so she's able to see out the window. She's just a tad too short-armed to reach the cupholders but I know it'll come in handy when she's able to reach them. I adjusted the tilt and it was super easy to do. I will recommend this car seat to everyone i know! The price point is great, the design looks nice, but most importantly, it's very easy to install and use!
Date published: 2018-02-17