Graco® RoadMaster™ Jogger Travel System in Hudson Green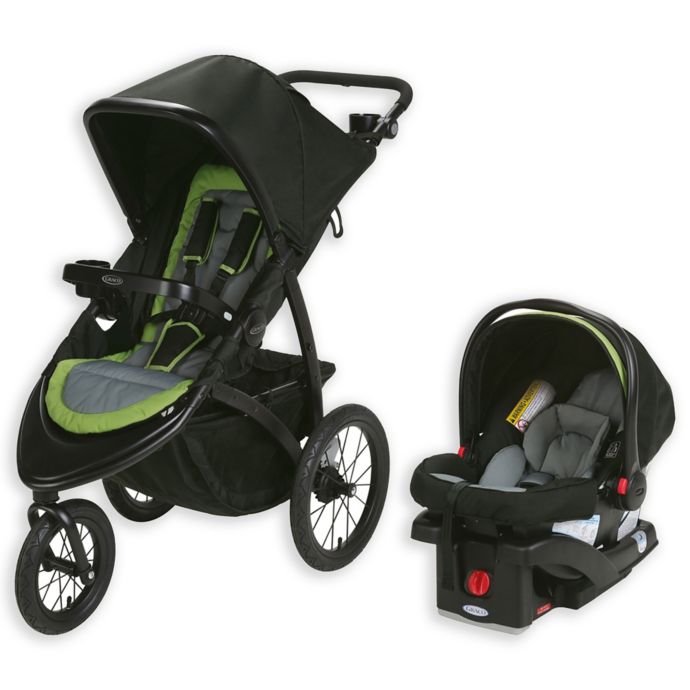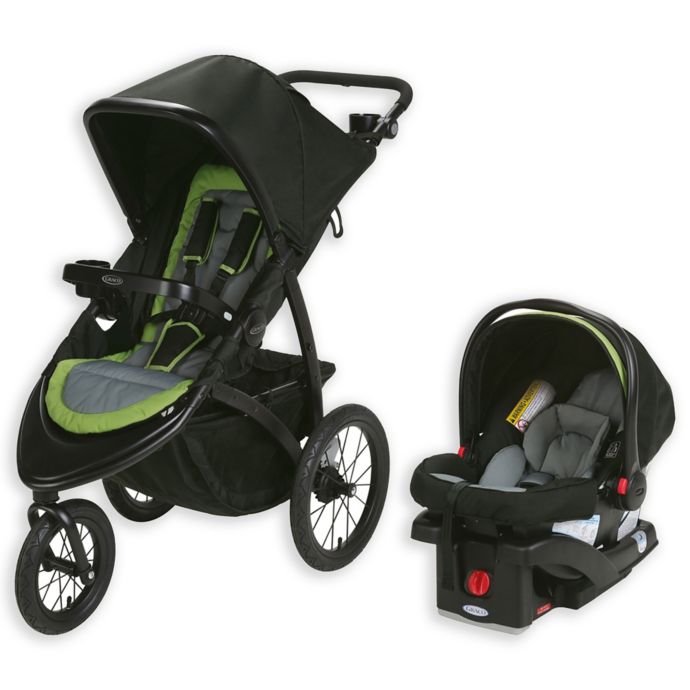 Graco
Graco® RoadMaster™ Jogger Travel System in Hudson Green
Current Location pathname : undefined and pageIdentifier PDP
Previous Location pathname : undefined and pageIdentifier
Recently Viewed cookies : undefined
Graco® RoadMaster™ Jogger Travel System in Hudson Green
is rated out of
5
by
68
.
Rated

2

out of

5
by
ItchyTasty06
from
Meh
I wish I could return this item, I HATE it. I mean, it works, but there is so much better out there. For one, this item is massive. I have a hatch back mini SUV and this item hardly fits in my trunk. Not only is it large, it's heavy and just so bulky. The padded strap covers are a great concept, but they don't stay up and when you're strapping in a moving infant, the padded covers just turn into a nightmare and a battle to conquer the evil straps. The under carriage is super small and doesn't even fit my diaper bag. And the worst of the item is the car seat base, no matter how tight you pull the straps, it's super loose and when your baby is in it, the jiggles all over the place. I have another travel system and its base is great! I can strap that sucker in and the baby doesn't move. All-in-all, this is a terrible travel system and a waste of money. Would not recommend, wish I could return, don't even bother.
Date published: 2019-09-25
Rated

1

out of

5
by
HalLee
from
DOES NOT FOLD UP
The car seat has been wonderful. We have no problem with it but the stroller is another story. We used it only a few times and it would not fold up again. I am very disappointed in this stroller since the brand is or should I say was well known for baby products. We will no longer purchase any Graco products and definitely read reviews.
Date published: 2019-08-31
Rated

2

out of

5
by
Nema
from
Stroller will not fold
After 8 months of use, our road master jogger will no longer close. We were on an outing and thank God my husband has a pickup truck or else we would have had to leave it! This is our second Graco stroller system and I must say I am very disappointed. I see that this is a major issue with this stroller and wished I would have seen these before purchasing it. I will be contacting customer service in regards to this. I will update my review after I have consulted with them. The only reason I have given it two stars is I have not had any issues with the car seat.
Date published: 2019-08-26
Rated

1

out of

5
by
Daniellemom
from
Big, bulky, heavy.
I've been using the stroller for 8 months now. This stroller would be best kept in a garage and used for jogs and hogs only. It's terribly cumbersome to fold and travel with. The wheel spokes can't be tightened (like a bicycle) so if a spoke is bent it can't be fixed and now you have a wobbly wheel.
Date published: 2019-07-18
Rated

4

out of

5
by
Nick and Annabel
from
Sturdy but heavy
The front wheel lock comes in handy for runs. The safety features are above average. The wheels can be easily removed and the overall build does take a bit of everyday beating just fine. The cup holders are probably the most flimsy part and fall off from time to time. I'd rather baby be safe than my drink so that's an acceptable compromise. The price seems about $50 too much for what you get, but it does the job it was intended to. Not a light weight stroller at all so expect to get stronger if you're a smaller lady.
Date published: 2019-07-18
Rated

4

out of

5
by
berej15
from
Easy to use!
I have used Graco in the past with my 8 year old son; he had a graco travel system as well as the nautilus convertible carseat and currently using a graco booster. We bought this travel system a few months ago and we are excited to use it for my newborn when he is born in August. My husband already built the stroller and seems very lightweight and easy to use. [This review was collected as part of a promotion.]
Date published: 2019-06-20
Rated

5

out of

5
by
Bvogrin
from
Great stroller
I'm so happy I chose this stroller. It was super easy to assemble and is a really smooth ride. Up to 50 lbs weight limit, so i can even use it with my 4 year old. [This review was collected as part of a promotion.]
Date published: 2019-06-20
Rated

1

out of

5
by
Jennifer4000
from
Horrible experience with the tires!
Hearing about how much friends liked their jogging strollers had me excited to try this one out. Unfortunately, The tires have caused nothing but problems the last year that we've owned this stroller. We have replaced the tires twice, the tubes inside the tires at least 10 times, pumped air into the tires more times than I can count, and today one of the tires is yet again flat and we cannot use it. We are not pushing this thing through a bunch of thorny rose bushes, we are simply taking it to the park less than a mile down the street. Strollers are pricey and purchasing another one is simply not doable for us right now. Any mom who needs her workouts understands how frustrating this is! Do NOT buy this stroller if you want an active lifestyle with your little one. With this stroller you will be staying at home a lot! To say something positive, I will mention that when the tires are inflated and the stroller is functional, it is great. However, you need full tires to experience a good stroll.
Date published: 2019-06-03