Graco® Modes2Grow Travel System in Kinley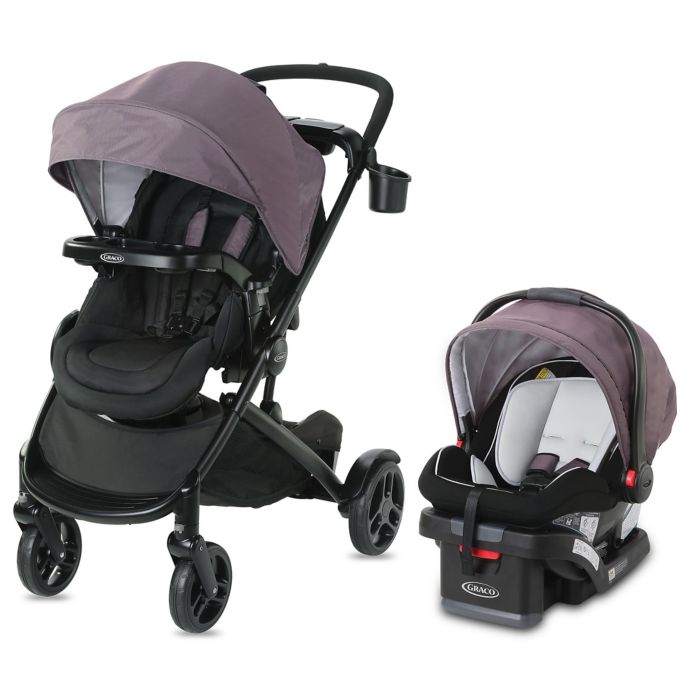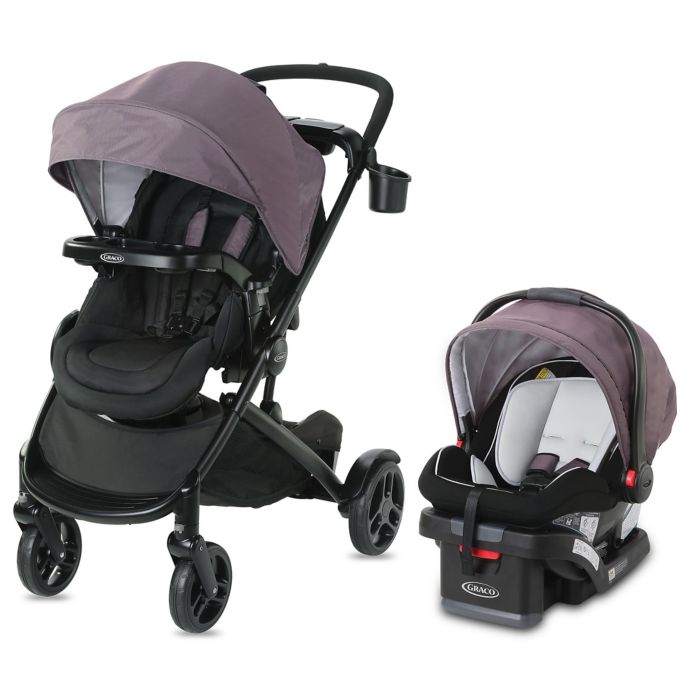 Graco
Graco® Modes2Grow Travel System in Kinley
Current Location pathname : undefined and pageIdentifier PDP
Previous Location pathname : undefined and pageIdentifier
Recently Viewed cookies : undefined
3 people have this in their cart
Graco® Modes2Grow Travel System in Kinley
is rated out of
5
by
32
.
Rated

5

out of

5
by
yesenia
from
Never go wrong with Graco...
My neighbor has the same exact car seat stroller and told me great things about it. I used it for a few days and fell in love and went ahead and purchased the same exact one. Easy to install and super safe. We love it!
Date published: 2019-10-31
Rated

5

out of

5
by
t2thedoc
from
so convenient
works so well going from walking around then into the minivan...
Date published: 2019-06-30
Rated

5

out of

5
by
Marie99
from
Mom Savor
I love this we are expecting baby number 2 and I have already tested it out on a friends baby along with my toddler and I must say Graco has outdone this one it has a y'all handle also because i am very tall and my husband as well and it turns in a single stroller so you can use it before baby comes 5 STARS GRACO
Date published: 2019-03-18
Rated

4

out of

5
by
Mona Mama
from
Versatile Stroller!
The Graco Modes2Grow travel system is versatile and set to meet any need you might have as a growing family. The car seat connection, the ability to make the stroller into a double stroller, and the LARGE storage basket made this stroller stand out! It is absolutely humongous and heavy so I wouldn't plan on lugging this stroller anywhere--best to stay in your garage for walks to the grocery store/park/etc. For the double stroller set up its a bit tight for a second kid and my pretty tiny three year old just barely fit. I received this item as part of the WeeSpring Parent Panel.
Date published: 2019-01-31
Rated

4

out of

5
by
Bridgitt
from
Great travel system grows with family
This travel system is handy and relatively easy to use, potentially being the only stroller system you need for your infant and toddler. Reasonably priced, especially since it seats 2! The travel system is very functional and easy to use with the car seat, with a wide variety of positioning options. My favorite configuration was the two seater stroller with rear facing car seat. My favorite feature were the HUGE car seat/stroller canopies. Pros: Car seat can be seated in the stroller forward or rear facing. Stroller holds two and has multiple leg positions, comfortable for small or big toddlers - my two year old enjoyed being under/behind the car seat! The variety of positioning options are really great! The car seat is light and easy to lift. Easy to install LATCH system. For me, the LATCH install was slightly more difficult than other installs I have had to do in the past but still easy. The stroller is lightweight too with roomy storage space beneath (you do lose this with the 2 seater configuration). Stroller was easy to steer and turn, small turning radius & fits easily through doors. Large car seat canopy, very protective/shielding especially when combined with the stroller canopy. Cons: Newborn insert could be a little more supportive. I felt my newborn was slouched down in the seat more so than in other carseats. The carseat gets stuck to the base every so often, requiring an extra release and pull. I did not find the stroller easy to fold one handed, although it was relatively easy to fold with two hands. The parent's tray position makes it feel like your drinks and items will fall into the carseat when rear-facing (although this did not happen to me). I received this product for testing purposes as part of the weeSpring Parent Panel.
Date published: 2019-01-25
Rated

4

out of

5
by
Jlynn80
from
Great features for a budget friendly system
I received this product through the Stellar Product Testing Panel. I was super excited to get this, as I have a 2 year old and a newborn and have been looking for a stroller to accommodate them both. To start with, the stroller was very easy to put together. The pieces literally just clicked together in about 15 minutes. Even with the help of my 2 year old! I was a little worried when I saw the toddler seat was tucked underneath that he wouldn't like riding there, but he actually loves it. I think he feels like he's in a little fort or something. Granted we were just running errands in it, so that may change this summer when we go to places like the zoo where he'll want to look around more. The handle to collapse the stroller is conveniently located and it was simple to do. The biggest complaint I have about the stroller is that you have to remove the toddler seat from the bottom before collapsing it. This is a huge pain! The whole idea of the product should be ease of using it with two kids and this makes it much more difficult. Plus it's quite large, so where do you put it once it's out? My solution was to take the car seat off, move the toddler seat to the top position and then collapse it. It's just an added step that's super annoying when you're trying to juggle two kids. Also, when you have the toddler seat on the bottom you basically lose all your storage space. If you aren't using the toddler seat on the bottom it's probably no big deal. This is the main way I use it though. The car seat base was simple and quick to install. We used the LATCH system, as I think it's the easiest to get secure. The car seat itself is lightweight and easy to carry. I would like to see a little larger infant insert come with it to snug smaller babies in. This travel system does have some great features though. The extra large canopies are awesome. They offer maximum shade which will be great to have this summer. I love that there is an option to turn the seat into a bassinet. I also love that the seat and car seat can face both ways when popped into the stroller. As I was doing some further research, I see that you can purchase a second toddler seat to replace the car seat as the second seat once your kiddos grow out of it. One other personal favorite of mine is the handle height. It is very comfortable, though I am 5' 9" so this might be too high for shorter people. Overall for the price point this travel system offers a lot of great options. I would recommend it to anyone on a budget who is looking for something for two kids.
Date published: 2019-01-25
Rated

4

out of

5
by
Astacy84
from
Let me count the ways!
We all know those Mamas we see out shopping with their double wide strollers that can't fit down the aisles and I was determined not to be one of them. I was so excited to try the new Graco Modes2Grow Travel System because it seems to offer solutions to all of my new "mother of two" fears. First things first- assembly. This beauty only took us about 15 minutes to assemble and wasn't complicated at all. I liked that the toddler seat faces the baby seat but, when both seats are in use, the toddler is stuck looking at the bottom of the baby seat. This makes for an unpleasant ride for the toddler unless he can look out one of the sides. It's kind of like the toddler seat was a bit of an afterthought Anand is just shoved under the baby in the cargo room. I didn't love this part. If the baby seat isn't attached and you're only using the toddler seat or you're using it in one of the many other configurations, this is a non-issue! You can use it in so many different ways- a bassinet, an infant seat holder, a single stroller, a double stroller, and more! I must say, I LOVE the versatility that this system offers. Also, it's pretry light and very easy to fold and unfold. The infant seat is super easy to use in any car too. I have a latch and my husband's truck has a seatbelt installation and it was easily don't in both vehicles. I'm so glad I had the opportunity to test this product as part of the parent testing panel! Thanks weeSpring!
Date published: 2019-01-25
Rated

5

out of

5
by
CLKobernick
from
Super-functional for growing families
Super-functional travel system for a growing family. I have a newborn and twin 2-year-olds so functionality and convenience is very important to me. This travel system is ultra-smooth, providing a swift transition for my newborn from car to stroller without disturbing her and while providing a space for a tired toddler to rest. Having had my twins first, I hated wheeling around what felt like buses - this travel system does not feel like a bus at all, feels compact and functional. Almost makes me feel like a "normal" human again!!! The car seat is easy to install and straightforward, even for a very tired mama. I received this item as part of the weeSpring parent panel.
Date published: 2019-01-23