comotomo® 8-Ounce Baby Bottle in Pink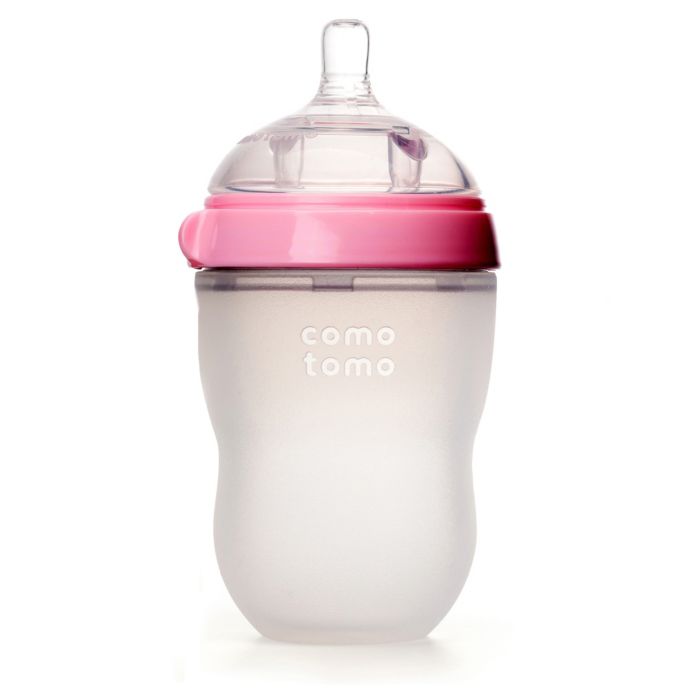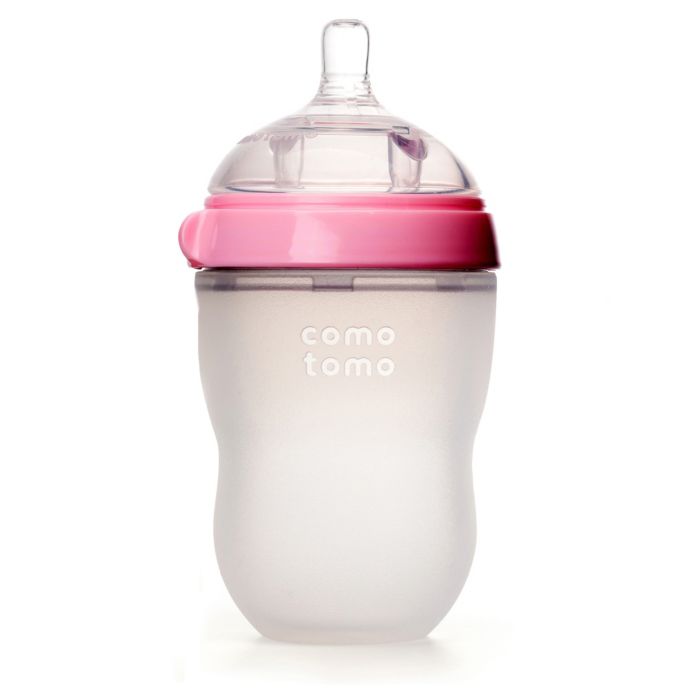 comotomo
comotomo® 8-Ounce Baby Bottle in Pink
Current Location pathname : undefined and pageIdentifier PDP
Previous Location pathname : undefined and pageIdentifier
Recently Viewed cookies : undefined
17 people have this in their cart
comotomo® 8-Ounce Baby Bottle in Pink
is rated out of
5
by
15
.
Rated

5

out of

5
by
Meka
from
Favorite Bottle
This bottle is by far the best bottle I've purchased. I have 3 children and someone recommended this bottle to me with my last baby and I must say I love it. I wish I got it yrs ago. Very easy to wash, comfortable for you & your baby to hold. Its also good for colic babies. Def a must have.The price is def high but it's worth it.
Date published: 2019-09-18
Rated

5

out of

5
by
Anonymous
from
BEST BOTTLE WE HAVE
I have a one month old baby with colic, I've tried everything, Avent anti colic bottle to Dr. Browns anti colic bottles... I used the Browns for about 2.5 weeks and realized we were getting no where. He was still fussy, still gassy, the bottles leaked all over, he always had milk coming out the sides of his mouth.. he always would spit up everywhere... I got frustrated and started googling colic bottles to come across these Comotomo bottles! I went and bought one and was so excited to try it bc the reviews and videos looked great... well come to find out THEY ARE AMAZING!! The nipples are shaped exactly like a breast and they don't leak, they don't produce air bubbles, I immediately noticed a difference. Another great thing is it doesn't have all the parts to clean. I have switched from all other bottles to the Comotomo bottle and I will never buy another brand again... we found the bottle for us!! Definitely worth the money! It's a must for my household.
Date published: 2019-09-11
Rated

5

out of

5
by
xmi002
from
Love these bottles
Love these and so does my son. Super easy to clean. You don't need a brush, as the company advertises.
Date published: 2019-06-05
Rated

5

out of

5
by
BayAreaShopper
from
Great Bottle!
My baby easily transitioned from breastfeeding to these bottles at around 3 months, since then he's been both breastfed and given formula without issues. We had to size up now that he's five months old, these are the only bottles we use.
Date published: 2019-06-04
Rated

4

out of

5
by
unknown
from
Less parts to wash!
I got this to see if we could cut out some of the parts that many other bottles have and they are awesome! We tried it on our nephew since we are still expecting and so many fewer parts to wash, soft for baby to hold and easy to use.
Date published: 2019-03-05
Rated

5

out of

5
by
Stacyb
from
Quality product Built well
great for the grandkids.
Date published: 2019-01-07
Rated

5

out of

5
by
Jessica 28
from
Great bottle
My son never had a probleM with taking bottles . But he did have reflex . This bottle helped a lot with keeps my gas out of his little tummy . If I will have nothing baby I would only get this bottles . That's how much I love them !
Date published: 2018-05-31
Rated

4

out of

5
by
Niela408
from
Love!
Only bottle that my exclusively breastfed baby takes. I just wish it came in a bigger variety of colors. They only have green and pink.
Date published: 2017-09-26