BOB® Revolution® FLEX 3.0 Duallie® Jogging Stroller
BOB® Revolution® FLEX 3.0 Duallie® Jogging Stroller Is Not Available For Sale Online.
This item may be discontinued or not carried in your nearest store. Please call your local store to check in-store availability before heading there. For informational purposes, the product details and customer reviews are provided.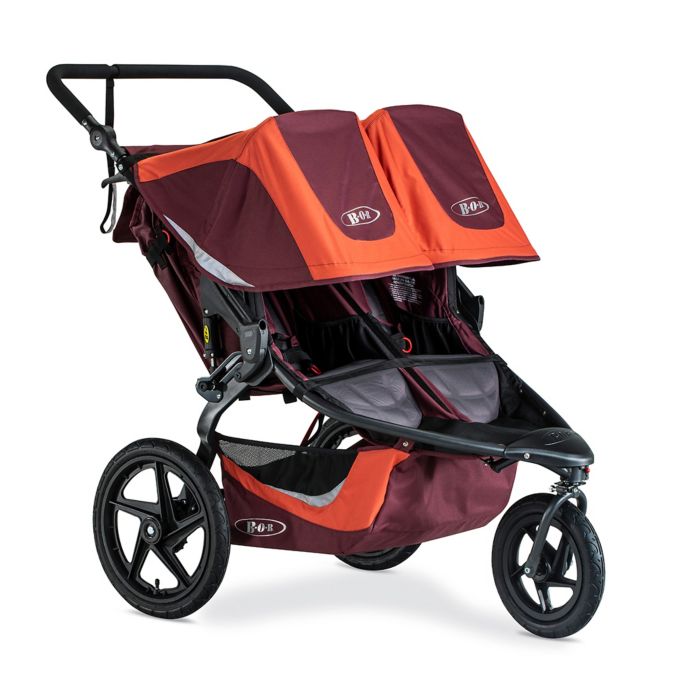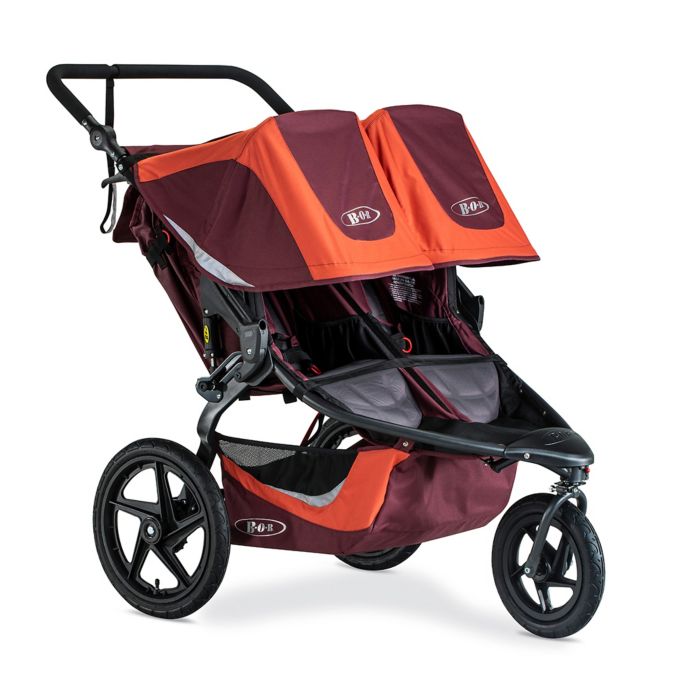 BOB Strollers
BOB® Revolution® FLEX 3.0 Duallie® Jogging Stroller
Current Location pathname : undefined and pageIdentifier PDP
Previous Location pathname : undefined and pageIdentifier
Recently Viewed cookies : undefined
This item is no longer for sale online
BOB® Revolution® FLEX 3.0 Duallie® Jogging Stroller
is rated out of
5
by
4
.
Rated

5

out of

5
by
KittyKalSabi
from
Appreciate the Upgrades
This stroller is TIGHT! I have enjoyed single BOBs in the past and a new to me, very old Duallie. I wouldn't have even needed another stroller had the harness not dry rotted. But this one is gorgeous. I love the Lunar Black, although its not very attractive in photos, the blacked out appearance of the majority of the stroller is gorgeous in person. I wouldn't have chosen it from shopping online, but really am happy with it. It is HIGHLY reflective which would be helpful for early morning or evening fall runs. The updated features- one handed seat recline and magnetic peek window really make a difference. I have considered pushing a double when I am down to one kid just because this is so nice. It took us a moment to figure out that the handlebar needs to be adjusted to snap it closed when folded. The only downside is that which most joggers have- it is VERY heavy. I don't think that can really be helped. But theres no way to fold it that isn't awkward. I have read online that it is narrower, but I cant get it through most doors in my home. The push is amazing, you could roll this puppy down the road with one finger and it goes easily over most terrain even one handed, just this morning I pushed it through a super rocky ditch and I slipped but it held its ground! These strollers are quality and last for many years. I would buy this stroller over and over again. [This review was collected as part of a promotion.]
Date published: 2019-10-09
Rated

3

out of

5
by
Squirilbair28
from
I'm not a huge fan of the updates
I absolutely love bob, I have a single and a duallie. I am not a fan of the new colors mainly because they are so dark and not bright enough to spot at a distance especially while running on the road. The brighter colors are perfect for safety and the new ones for 3.0 are extremely dark especially if the hoods are folded in. I'm extremely concerned if I go running on the roads which I do 5-6 times a week. The 2016-2018 model colors were perfect. The new mesh pocket on the back of the seats that is now sewn down the middle makes it impossible to put anything in. The magnetic peekaboo window is nice so you dont have to worry about the Velcro messing with the other fabric. It does ride super smoothe and agile, I feel like is slightly lighter than the 2016 model. I like it but wish the color was safer, I even have the blue thinking it would be brighter and if the hoods are shut it's bately visible.
Date published: 2019-07-27
Rated

5

out of

5
by
CrAsh
from
Fantastic stroller! Definitely worth the purchase!
We had a BOB duallie that we used for daily walks/hikes on uneven terrain and throughout the Santa Monica Mountain's trails. This stroller very comfortably fits both my boys (ages 4 and 2) from the time they were infants until now and still growing! Other strollers we have had in the past my older son has grown out of (he's on the taller side ranging in the 80's-90's for percentile) and looks like he is too tall to even fit in any others anymore. My mom would take my 2 boys on a walk every single morning in our BOB. We love that you are able to recline one or both seats all the way down so that they can take a nap if they get tired. The sun shade is probably my favorite feature as it has the best coverage and goes much further over the seats to actually protect them from the sun unlike some of the other smaller shades that don't get the full coverage. Locking wheel is a great feature from when we switch from walking in the city to off-roading and this really helps with maneuvering the stroller. It is large but spacious so the boys are always comfortable and leaves plenty of room for storage down below and in the pockets. We love our BOB and wouldn't have any other double jogger! The add-ons are a nice feature too (the removable cup holder and caddy for mom/dad that hooks on the handles is so handy!) definitely worth the purchase!! [This review was collected as part of a promotion.]
Date published: 2019-06-15
Rated

5

out of

5
by
tinyshellcamino
from
Sturdy, streamline and thoughtful new features
Two years ago, we put to test the BOB Revolution Flex 2.0 stroller as we packed our one-year-old son, Hudson, and two (what weight) packs and set out to hike the 500-mile Camino de Santiago. Now we're preparing to do it all over again—this time with two kids and the BOB Revolution FLEX 3.0 Duallie jogging stroller. The four of us (including Hudson, who is now three, and our one-year old daughter, Kalea) will travel the 150-mile Portuguese route of the Camino. We've started training for the trip and have already put in over thirty miles on the Duallie so far. Here are some highlights of the improvements on the older model, and some notes on a double vs. single stroller: • The two easy-to-access pockets located near the handlebar for your cell phone or other small items may seem like a small detail, but they are extremely useful. • The Duallie rides extremely smoothly with both kids (35lbs and 20lbs) on board during a jog. Operation requires very little effort on flats and downhill, with reasonable effort on the uphills. Suspension is similar to other BOBs and makes it easy to operate over curbs or gravel and uneven terrain. • The seat positions are incredible, as usual. They recline in full to allow one or both kids to sleep, and they have enough slack in the harness to fit both our one-year-old and three-year-old comfortably. • The top window that can be opened to provide a view of your kids is almost identical to the previous model except for the closing feature, which is now magnetic instead of Velcro. This is a huge improvement on style, but more importantly, you no longer have to worry about that loud tearing noise waking up or alarming the kids every time you open the window. • The increased overhang and position options on the canopies are major improvements, offering more than adequate protection for the kids during certain times of day when the sun comes right at you. • The first thing I noticed after setting up the Duallie was that it fit easily through the doorway of our house and out into the yard. • The Duallie is easy to fold up and store, and it fits well inside the trunk of our Honda Accord, with plenty of extra room left over. As an extra perk, the option to easily detach all three wheels makes storing it in tighter spaces a quick option. Our family continues to be major fans of BOB strollers, and we continue to be impressed with the quality and thoughtfulness that goes into them. I would recommend these strollers to any family with two young children that like to hike, run, or wander frequently! [This review was collected as part of a promotion.]
Date published: 2019-05-20