BOB® Revolution® Flex 2.0 Jogging Stroller
BOB® Revolution® Flex 2.0 Jogging Stroller Is Not Available For Sale Online.
This item may be discontinued or not carried in your nearest store. Please call your local store to check in-store availability before heading there. For informational purposes, the product details and customer reviews are provided.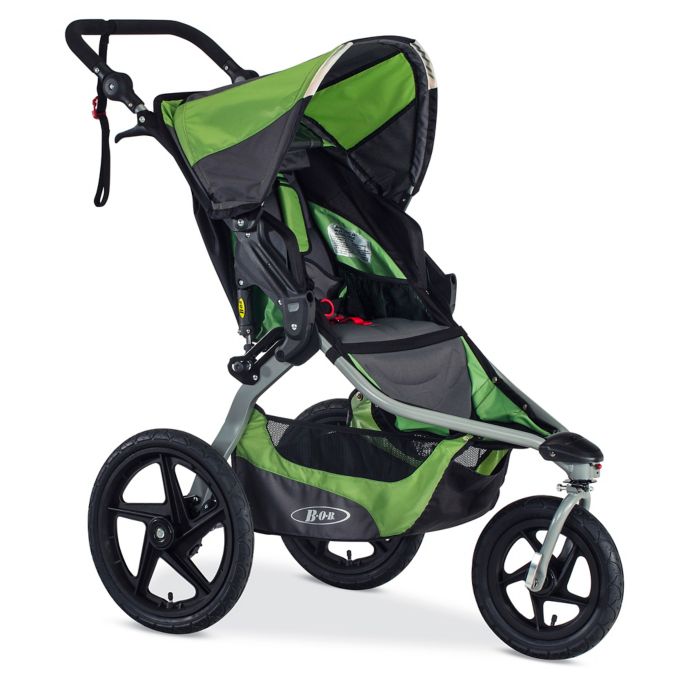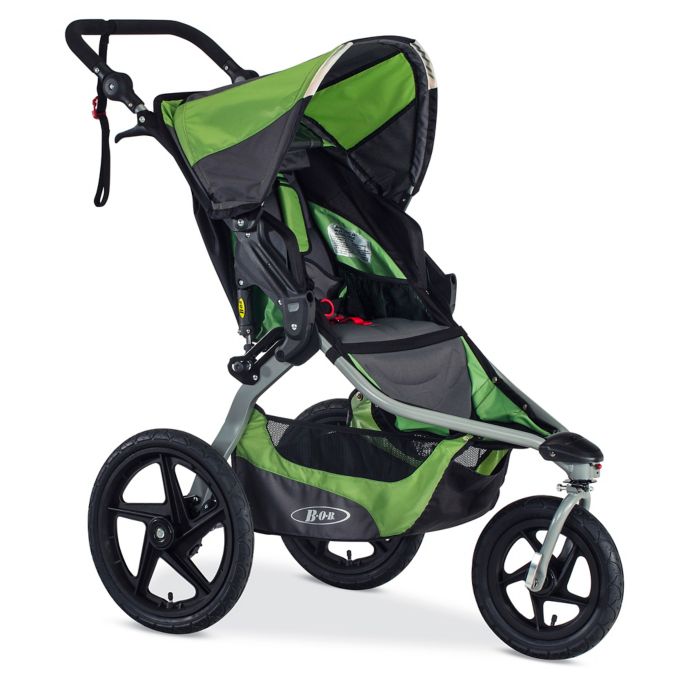 BOB Strollers
BOB® Revolution® Flex 2.0 Jogging Stroller
Current Location pathname : undefined and pageIdentifier PDP
Previous Location pathname : undefined and pageIdentifier
Recently Viewed cookies : undefined
This item is no longer for sale online
BOB® Revolution® Flex 2.0 Jogging Stroller
is rated out of
5
by
39
.
Rated

5

out of

5
by
RAD724
from
Pricey but Worth It
We love this stroller. Pricey but worth it if you are outside on different terrains a lot!
Date published: 2019-09-10
Rated

1

out of

5
by
Hannah
from
Product description is not accurate
I put this stroller on my registry specifically because it's an all terrain stroller, has a swivel wheel, and is good for long distance running. Once I received it and after I had my son, I realized it had SUCH a smooth ride, although it's bulky to fold it does fold nicely, and I liked that I could put my carseat in it with an adapter. As a long distance runner, I began putting some heavy miles on the stroller. The user manual says when running the wheel needs to be locked. However, when locked the stroller does not turn unless you lift up the front wheel and reposition the back wheels, which as my other fellow runners know, doesn't happen with ease when running. So I kept the wheel unlocked when running because it was much easier and in my head, why have a swivel wheel if it's meant to be locked all the time. As time went on, the wheel loosened and began to wobble when on any terrain that was even slightly bumpy. There is absolutely no way this stroller could be used on trails smoothly. Even with the wheel locked, bumpy trails need to be navigated and if the locked wheel ONLY keeps it going straight, the runner will be spending more time repositioning the stroller than actually running. Don't be fooled by the "all terrain" description on the product details. I would not recommend this stroller to runners. Whoever constructed this stroller was not a runner. I WOULD recommend this stroller to active moms who are out and about a lot (Disney, walks...etc.). I am very disappointed with this stroller and feel like it does not match the price point.
Date published: 2018-12-27
Rated

3

out of

5
by
Bobuser99999
from
Works great
It is missing some simple features, which BOB provides with an additional purchases. The main reason I would give it a 3 star is that it doesn't break down evenly. For the price, I wish it would fold up and be easier to transport. It's an awful jogger if you want to be respectful to other people in public and try not to hog all the space.
Date published: 2018-12-24
Rated

5

out of

5
by
Lisawbsn
from
Love our BOB
I did tons of research before I bought our BOB for our first grandchild and so glad I went with this one. I don't run but I wanted a stroller I could use anywhere and the BOB is perfect. The kids have a different brand of jogging stroller for their use and it doesn't even come close for ease of using. We use it for walks, shopping, and going everywhere, plenty of storage, and so smooth and easy to push. It takes to grass, dirt paths, paved surfaces, indoors, outdoors, any surface with ease. Our granddaughter loves it! The canopy keeps her shaded and the ride is so smooth she even falls asleep comfortably. We highly recommend this stroller!
Date published: 2018-07-05
Rated

4

out of

5
by
Rudi424
from
Almost Perfect
My LO is only 8 weeks so we haven't done any running yet, but we are out every day walking our two huskies in the park and on trails around our house so I'm pretty confident saying that I think this stroller is on its way to being perfect. I love how easily it pushes - sometimes I feel like I'm hardly pushing it because it's so smooth. Uphill is a bit tough depending on your strength (still getting back into running shape here!) It definitely absorbs bumps well with the shock suspension. The basket is a good size and I like how low the hood comes down. I purchased the lagoon color and love how bright it is - easy to spot during a race! The adjustable handle bar was a must have since I'm 5'3" and my husband is 6' so that has been a game changer for us. My only qualms are 1) that I wish the viewing panel had a mesh option so that there is some airflow for the kiddo 2) it's bulky/heavy when folding up and storing (it doesn't fit in the back of a Subaru crosstrek hatchback) and 3) the infant adapter didn't have to come off to be folded (I have a britax car seat). I would definitely purchase this again and recommend to friends. I feel very safe using this stroller and know there will be many more miles put on it.
Date published: 2018-05-01
Rated

5

out of

5
by
thruhiseyes143
from
Best thing is the smooth ride!
The stroller is so extremely easy to run with. I was looking at this and the Thule Urban Glide. Ultimately, we chose Bob simply because it was recommended to us by so many. My 7 month old is very comfortable in the stroller. The large canopy protects her from too much exposure to the elements. It folds up pretty compact. I am able to fit this plus another stroller in the trunk of my SUV. I love the side mesh pockets and the back mesh pocket. The color is lovely. It has just such a smooth ride for my little one and that was the most important thing for me. I actually have found jogging with this really enjoyable. To the point where I prefer to jog with the stroller than without it and I jog multiple times a week.
Date published: 2018-04-17
Rated

5

out of

5
by
Tita
from
Great investment
This is my 2nd BOB stroller unfortunately the 1st one got stolen , any way I just ran my 1st 5k n this stroller was amazingly easy to use it drives easy over bumps , potholes and all. I love it I would definitely recommend it.
Date published: 2018-04-09
Rated

4

out of

5
by
Elisabeth
from
Canopy won't stay down.
I bought this end of last year and started using it in February. After about 3 weeks my tires started squeaking constantly and my canopy won't stay fully extended, leaving my child exposed to the sun. Other than that have really liked it.
Date published: 2018-04-04