Baby Jogger® City Mini® Double Stroller in Evergreen/Grey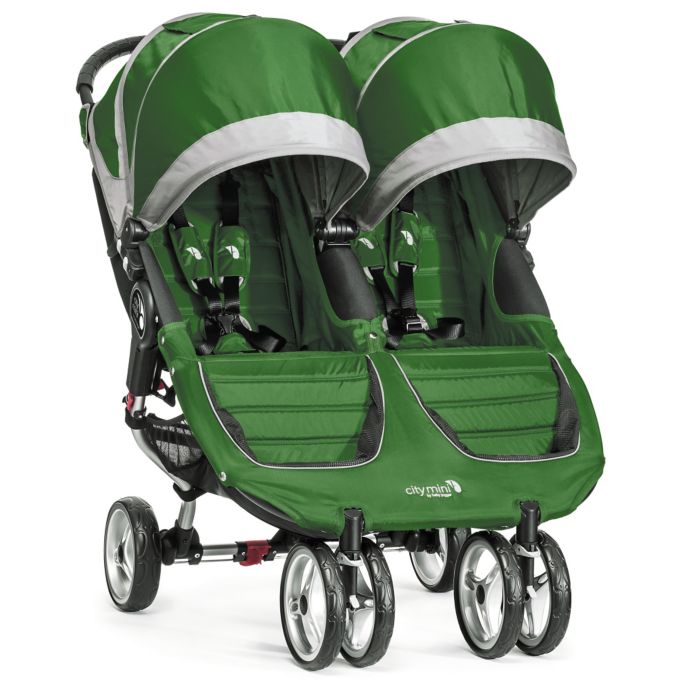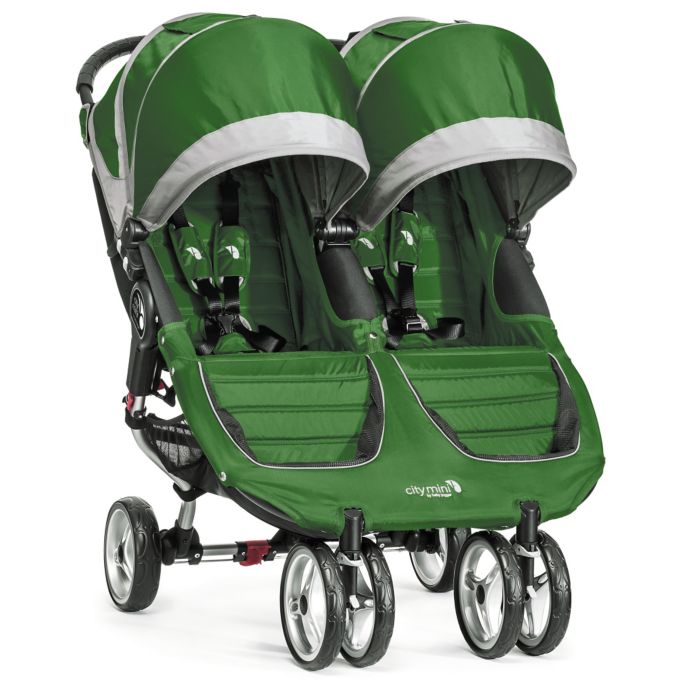 Baby Jogger
Baby Jogger® City Mini® Double Stroller in Evergreen/Grey
Current Location pathname : undefined and pageIdentifier PDP
Previous Location pathname : undefined and pageIdentifier
Recently Viewed cookies : undefined
Baby Jogger® City Mini® Double Stroller in Evergreen/Grey
is rated out of
5
by
16
.
Rated

5

out of

5
by
MoonMamaOf2
from
Turns on a dime!
I love how smooth of a ride this stroller has, plus the turning radius is fantastic. The only thing I could complain about- I want a console where I can hold things because the basket is kinda small and hard to get things in and out of.
Date published: 2019-05-21
Rated

4

out of

5
by
Tiffwich
from
Dream stroller! A few changes would make perfect!
I have gone through about 20 strollers. I have a 3 year old and a 20 month old. Both 99 percentile in height. Combined their weight is about 65 lbs and it pushes like a dream. Easy fold. Kind of heavy but worth it. There are three cons that could easily be remedied by the manufacturer. The basket isn't easily accessible from the back. You have to reach into the sides. And the most upright position of the seats is still reclined. Lastly, for the price of this stroller, belly bar should be included. I don't love having to pay an extra 80 just to have the bar and two snack trays.
Date published: 2019-03-26
Rated

2

out of

5
by
Lin4
from
Basket is useless
I bought this stroller two weeks ago after MUCH research. I've taken it on one walk only and I was so excited, I placed my 2 months and 18 months kids inside and then I attempted to put a small diaper bag (since it was just a short walk in the park) underneath (basket) it was so difficult! I gave up and just didn't take it with me. And I read this on many reviews, but still decided to go with it anyway. I regret it and will be returning it. With two very young children, you need great storage, especially for long outings. Will be returning. If storage isn't something you care about, then the stroller itself is fine.
Date published: 2019-03-10
Rated

5

out of

5
by
robbie
from
City Select gt mini double stroller
This is the best double stroller! It rides so smoothly and it is a bit smaller than the previous models which is even better.
Date published: 2018-04-30
Rated

5

out of

5
by
Jules
from
Cadillac of Strollers
While out to dinner we parked our new stroller outside the entrance of restaurant,and upon leaving the host wheeled it over and said "this is like the Cadillac of strollers, sir". And we agree, having gone through many other styles and brands, it's a smooth ride for us and the kids, turning radius is great, and it glides through doorways. A frequent mall goer, it's easy to fold up and not too heavy, even at 6 months pregnant, to get in and out of car. We've also traveled with it, it gate checks easily and as expected glided through Disney. Only deduction is for storage... it's there, just the seatbottoms make it very annoying to throw things below and go. It's a struggle. Otherwise a great double stroller.
Date published: 2018-03-26
Rated

4

out of

5
by
iownsomanystrollers
from
Good side by side
I had the single and loved it, the double is great except for the storage. The basket is very difficult to fit a full diaper bag under, but if I take a few things out I can fit it from the side. Pushes great! I also own the city select, which I love for pushing on a flat surface and for the storage basket. Taking the kids on walks and pushing up any little hill was so difficult with the city select, but so much easier with the city mini gt double.
Date published: 2018-01-04
Rated

5

out of

5
by
Jenna
from
Amazing!
This stroller is amazing, light weight, easy to navigate and fits through doors!
Date published: 2017-08-21
Rated

4

out of

5
by
Courtney1080
from
Great stroller
This is by far a superior stroller to others we have owned. I never knew I could love a stroller so much until this one. It glides with ease, fits through all doors, both my 2 year old and 4 month old can ride in it comfortably, and it provides significant sun protection. The only reason I gave it 4 stars is because for the price, it should come with some standard features like a cup holder. Those accessories really add up.
Date published: 2017-06-06