Baby Appleseed® Chelmsford Full Size Bed Rails in Pure White
Baby Appleseed® Chelmsford Full Size Bed Rails in Pure White Is Not Available For Sale Online.
This item may be discontinued or not carried in your nearest store. Please call your local store to check in-store availability before heading there. For informational purposes, the product details and customer reviews are provided.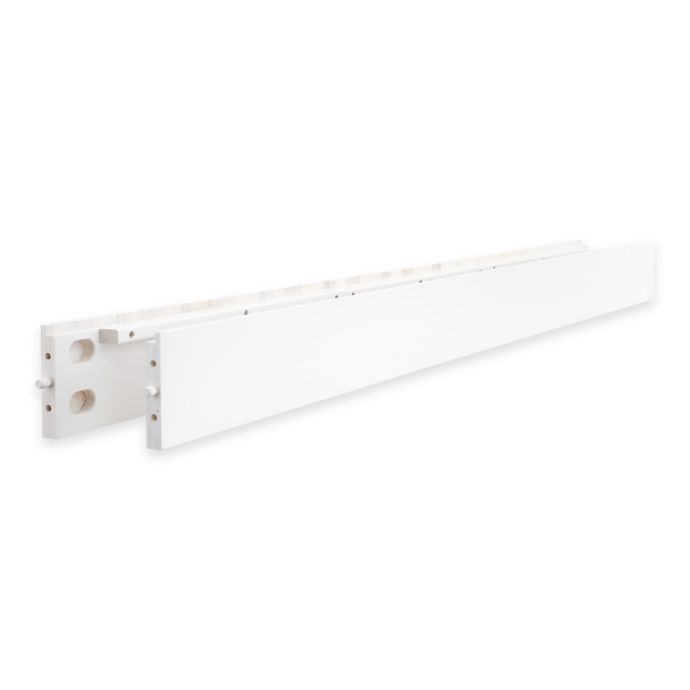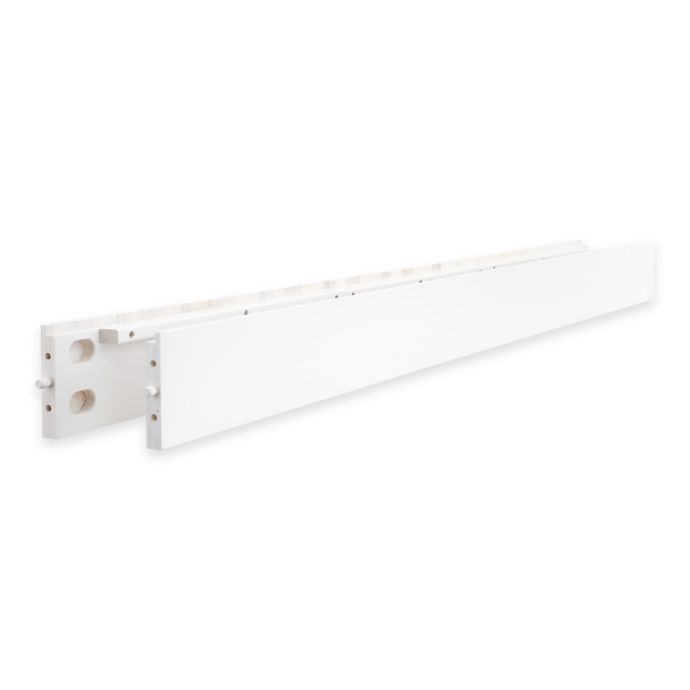 Baby Appleseed
Baby Appleseed® Chelmsford Full Size Bed Rails in Pure White
Current Location pathname : undefined and pageIdentifier PDP
Previous Location pathname : undefined and pageIdentifier
Recently Viewed cookies : undefined
This item is no longer for sale online
Baby Appleseed® Chelmsford Full Size Bed Rails in Pure White
is rated out of
5
by
24
.
Rated

1

out of

5
by
Johnsgirl
from
I loved the design, but its cheap materials
I bought this for my son a few years ago and the paint started wearing on the changing table after a couple months. I had to order the one dressers to be delivered and until I received it in the mail (and it was damaged) I didn't realize how cheap the materials are- its particle board. The paint is now rubbing off in other spots now that my daughter is using it, I'm really bummed I spent so much money on something so cheap.
Date published: 2019-08-24
Rated

2

out of

5
by
ML106
from
Paint wears off after 5 months
Paint is beginning to wear off on the dresser after 5 months. We expected this set to grow with our son, but it is not meeting our expectations.
Date published: 2018-05-16
Rated

4

out of

5
by
rKimberly06
from
Beautiful
We just installed the rail to the double dresser. A bit disappointed that it is longer than the dresser top (not by much). I am grateful that it has a felt bottom to prevent scratching the dresser. Great purchase non the less.
Date published: 2018-04-02
Rated

5

out of

5
by
PickyGrandma
from
Beautiful sturdy crib
This crib is well worth the money. Bought it for my grandson and have no regrets. Also purchased the dresser and changing table. The furniture is solid and well built. No issues with exposed staples or mattress not fitting like some reviews state. The legs are wider at the bottom but that wasn't an issue with the mattress. I'm a super picky, read all reviews, nothing but the best for my grand-baby, kind of grandma and this furniture is excellent.
Date published: 2018-02-21
Rated

5

out of

5
by
Nana
from
Wonderful piece
This is an amazing piece of furniture. I love it very much. It's just as it looks online. Overall it's excellent!!!
Date published: 2018-01-16
Rated

4

out of

5
by
RegularDad
from
Nice rails, but install sucks
These rails are great to convert your crib into a full size bed, but the way they were engineered is awful. The only way to attach these rails into the head and foot boards is to use the provided screws and allen wrench, and screw them in a quarter turn at a time. What should have taken about 15 minutes, turned into 1 hour.
Date published: 2017-10-13
Rated

5

out of

5
by
craigbert66
from
Well built and I like the color
I bought these rails for the convertible crib that will be used on the Baby Appleseed crib. Sorry I can't say how well they work, our grandson is still in the oven.
Date published: 2017-09-14
Rated

4

out of

5
by
Cnjtext17
from
A few flaws
My mother purchased this crib, dresser and hutch for my son back in 2014. My son is now 2 and we have run into some flaws along the way. Some of the flaws have been noted above such as the rails are too big. We also had to adjust our mobile to fit the crib, but worst of all while he was teething he would chew on the wood up front! Of course they have protectors for this, but the crib railing was too big. We now have bite marks all along the front of the crib. I got protectors as soon as possible and had to make Velcro strips and sew fabric to make them longer. I do love the drawer under the crib, but it doesn't attach to the toddler or daybed (if it does someone please let us know how) and therefore, it's not then the best feature. As stated above we also used the dresser for a changing table and the bottom of the pad scratched the dresser. I guess I should of called the company, but I figured it would be "our fault". It seems that the wood easily scratches. For the price, it's definitely more detailed and has an elegant look. However, if you are to buy this crib note that you will need to fix crib protectors and mobiles to fit. Buy protectors for the railing ASAP so it won't get scratched or have bite marks/scratches. I also believe for the price the full size bed conversion should be included.
Date published: 2017-06-02