Diaper changing is certainly one of those least looked forward to chores. But disposing of used diapers in a standard trash can quickly lead to unpleasant odors in your house. So most new moms and dads invest in a diaper pail, a specialized bin that offers features to help contain the smell and allow you to conveniently complete diaper changes. Here's what to consider.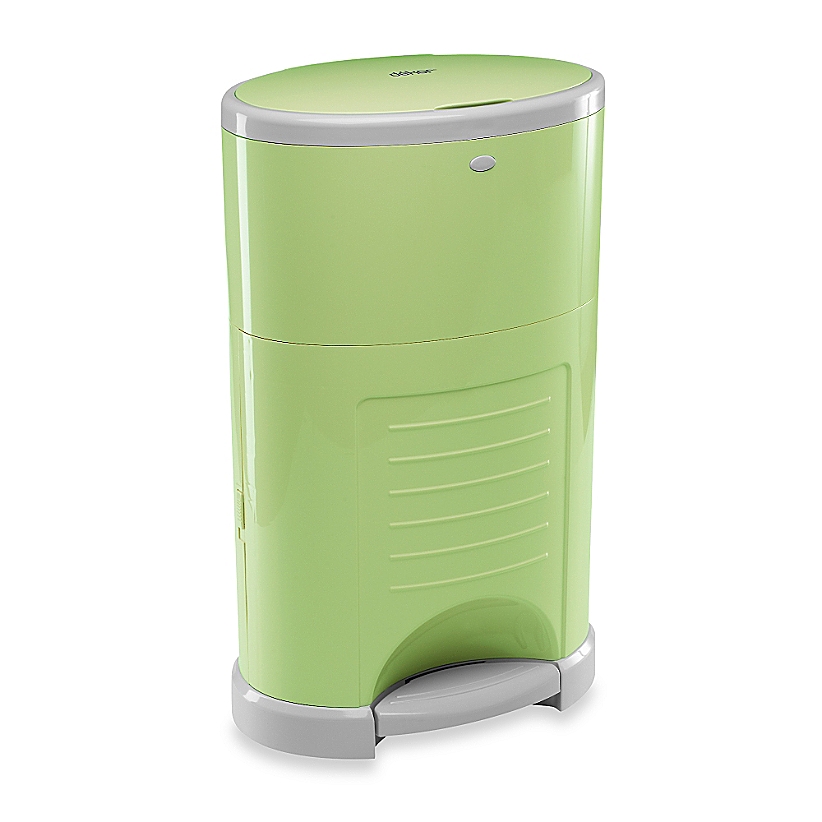 Before you decide on a diaper pail, you'll need to determine what kind of diapers you'll use for your new bundle of joy.
| I'll use | You'll need |
| --- | --- |
| Cloth diapers | A diaper pail that uses a cloth liner enables you to store dirty diapers between washings. Most often, this option is available with stainless steel pails. |
| Disposable diapers | Diaper pails that utilize plastic liners or garbage bags lets you make quick work of diaper duty and transfer the old diapers right to the trash can. Some use biodegradable liners for a more eco-friendly option. |
Diaper pails offer a variety of features to make them easier to use and help cut back on odor.
| Feature | What It Does & Why You Want It |
| --- | --- |
| Hands-free operation | Between keeping your baby steady on the changing table and holding the dirty diaper, you've got your hands full. Some models use a foot pedal, while others offer a motion-activated lid. |
| Child safety locks | Once your baby starts to crawl you will want to prevent baby getting into the pail-and plastic liners or garbage bags can pose a suffocation risk. |
| Air locks and seals | A strong seal-made of airtight rubber or a series of traps that lock diapers into the system-can help contain diaper odor. |
| Deodorizers, anti-microbial liners and other odor prevention treatments | Many pails come with built-in deodorizers, special liners treated with anti-microbial chemicals, carbon filters, fan systems, or seals and trap doors designed to keep odors from leaving the pail. |
| Pail capacity | Larger pails mean fewer bag changes, while smaller ones that need to be changed more frequently may help cut down on odor buildup. |