Creating a comfy place for baby to rest and hopefully sleep is an enjoyable task for expectant parents. The bedding you choose also enables you to create an attractive focal point in the nursery and augment or even jump-start your decorating scheme.
Knowing the various aspects of crib bedding helps you choose the right set for your little bundle of joy.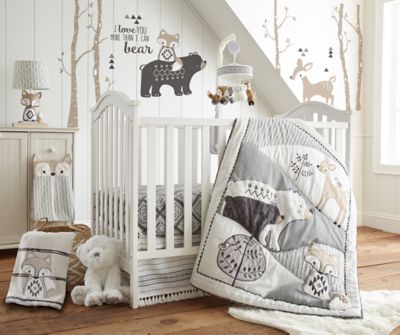 What is included in a crib set, and can you buy items separately?
While you can buy crib bedding separately, it often makes the most sense in terms of decorating and building a cohesive theme to buy a set. Crib bedding generally comes in four and six piece sets, although there are some sets with three items and some with eight items.
Sets also offer coordinated accessories. To be certain of what you're getting, check the set's contents before purchasing.
How likely are you to find crib bedding that works with your nursery design theme?
A wide variety of crib bedding sets exist offering nearly limitless patterns and colors, which means you're likely to find just the right set for your baby's nursery. There are sets perfect for girls and boys and even unisex designs. Patterns run the gamut, including coordinating solids in vibrant and muted colors, animal themes, stripes, florals, butterflies, polka dots and even moons and stars.