New parent jitters? No problem. Use a baby monitor to keep tabs on your little one when he's not in the same room.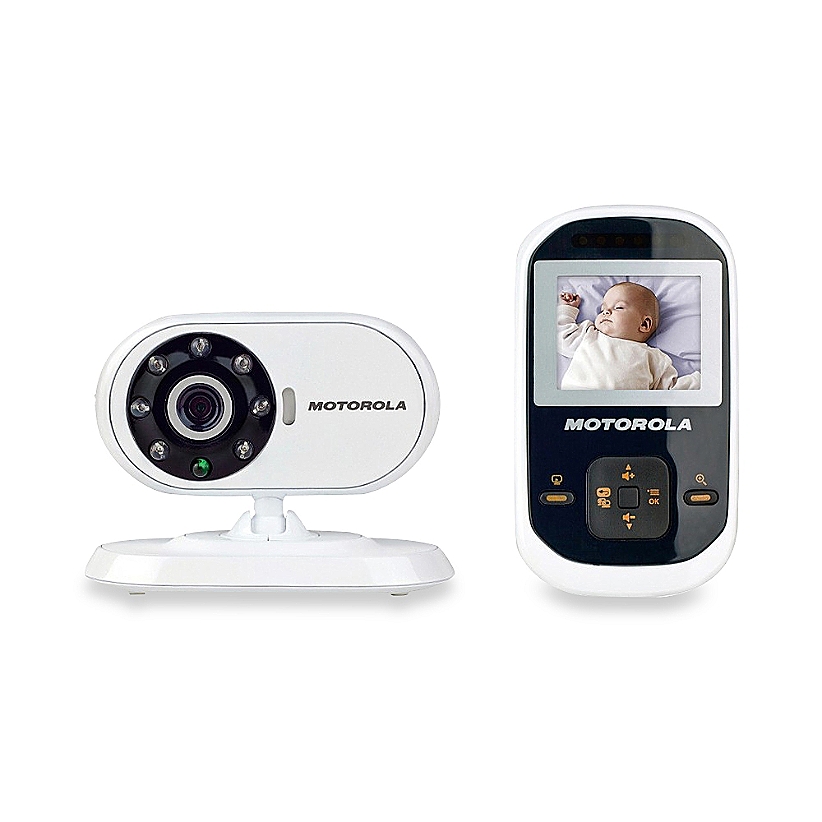 Every baby monitor has two pieces -- a base which is placed in your child's room and a receiver that's kept wherever you are. That said there are several types of monitors available on the market. Wondering which one will work best with your lifestyle? Answering these questions should help.
Do you want to be able to see your baby?
Then invest in a video or a wireless network monitor -- they give you picture and sound. Some models even allow you to pan, zoom or view your little one with night vision.
How much room do you have?
Bases and receivers come in varying shapes and sizes. If you plan on mounting the monitor on the wall or placing it on a dresser or nightstand, make sure you know how much space you have before you set your heart on a specific style.
Do you want to walk from room to room without bringing the receiver?
Get a monitor that comes with more than one receiver. Set one up in your bedroom and place the second monitor in the kitchen or living room. There are even receivers that communicate with each other like Walkie Talkies -- so you can ask your husband to get the baby without having to yell upstairs.
What frequency is your cordless phone and wi-fi?
Monitors come in a few different frequencies. Purchase a monitor with the same frequency as your cordless phone or wi-fi and you could end up suffering from interference.Do you want a plug-in or battery operated monitor?
Most monitors come with both. Typically the base has batteries that are non-rechargeable and the receiver has batteries that are. If you plan on using the batteries more often than the plug, make sure you purchase a monitor that doesn't burn through them quickly.
Have more than one child?
Invest in a monitor with multiple transmitters. Put one in each child's room and keep tabs on all of them at the same time. Beware that the transmitters may interfere with each other's signals.
Do you want to be able to view your child when you're not at home?
Pick a wireless network monitor that you can access via Skype on your smartphone, tablet or laptop.