Activity Centers & Jumpers
Baby Walker
Showing 1 - 2 of 2 products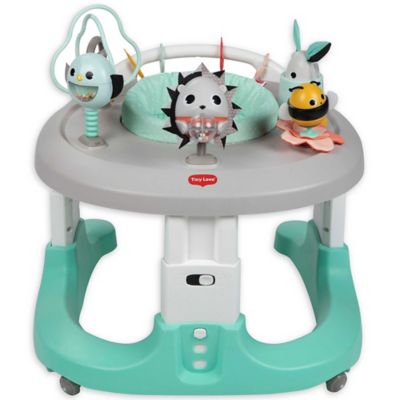 Tiny Love
Out of stock at
Dulles Landing
In stock
for standard shipping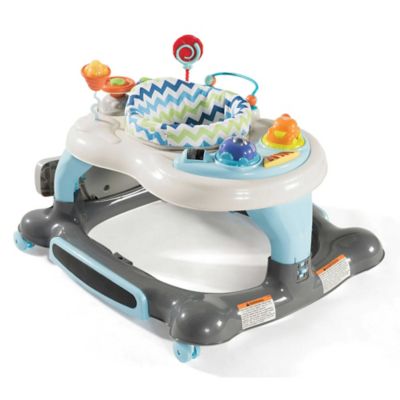 Storkcraft
Online Only
In stock
for standard shipping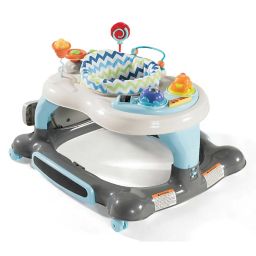 Baby Activity Centers
As a parent, you cannot be a constant source of entertainment for your babies. They need other sources that will help them adapt and learn about their environment. If your baby is at least 6 months old, consider baby activity centers. They are like play stations for babies. A center is usually equipped with different baby toys that expose little ones to new sounds and textures. The play station, like those from Bright Starts will allow your child to play while standing, sitting, or while walking around. Baby activity centers are usually available as baby activity tables, baby bouncers, baby jumpers, and baby activity chairs. Baby activity tables are usually small tables that have different toys attached to their surfaces. Your child can play using these toys while walking around the table. You can choose tables from top brands such as Fisher-Price®.
Baby bouncers, on the other hand, have a seat. You should place your baby on the seat and let them play using the toys attached to the baby activity center. Children can bounce up and down when inside these activity centers for extra fun. Baby activity chairs are somewhat similar to baby jumpers and bouncers. However, their seats do not accommodate jumping and bouncing. Baby jumpers, such as those from Baby Einstein bounce up and down when your baby kicks off the floor and are safe for babies 6 months of age and older. You should, however, ensure that the jumper that you are using is strong, and you should safely attach it somewhere.
All these baby activity centers are quite beneficial. For instance, they help boost children's intellectual development as they interact with their surroundings and learn new skills. They also help strengthen your child's muscles and keep them safe while they play. These centers will also come in handy when you want to rest. All you will need to do is place some favorite toys in this center for your child. The toys will keep your child entertained as you rest or carry out different activities. You should place your child in an activity center after confirming that they can support their upper body. Most 4-month-old babies are able to support their upper body.
Babies of any age can enjoy play mats. They are brightly colored and interactive mats for your baby's playtime. They come in different sizes and shapes and offer a safe spot for your little one to play and develop their skills. And since babies typically start crawling around 7 months, consider purchasing a playroom gate to provide a space for your little one to explore while keeping them safe.
buybuy BABY offers a variety of baby activity centers along with high-quality doorway jumpers. Visit one of our many stores, or place an order online. Many of our products have free Curbside Pickup available. Any orders over $39 qualify for free shipping, too. Same Day Shipping may be available as well, depending on the items you choose.