Honest Diaper Backpacks
Showing 1 - 2 of 2 products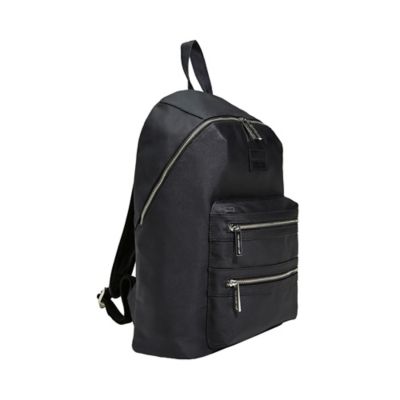 Honest
Ready for Pickup when store opens at 11 AM
at
Dulles Landing
In stock
for standard shipping
Honest
Out of stock at
Dulles Landing
In stock
for standard shipping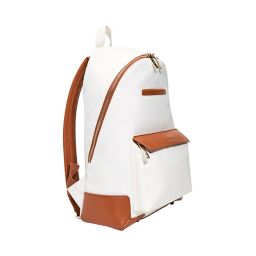 Diaper Backpacks
The diaper bag backpack is a shoulder-friendly version of the diaper bag. It's extremely convenient to prepare for walks and hikes, or whenever busy parents are out of the house with the baby. A hands-free way to carry supplies makes it easy to pick up your baby or carry something while never missing anything for your baby's activities. Choose from totes, convertible backpacks, messenger bags, shoulder bags, weekenders, and more in our selection. Whether you need a versatile all-around bag or one for certain occasions, there's a bag for your needs. Simply ask yourself first what you'll be using the bag for, where, and how you prefer to carry it.
When comparing regular backpacks and diaper backpacks, diaper backpacks win every time. A quick look at our diaper bags selection shows those that look very similar at first glance. However, diaper bags distribute the weight of baby supplies more evenly and have more durable materials to resist water and stains than regular backpacks. Their designs have pockets and compartments specifically for bottles, wipes, diapers, and other baby supplies. Regular backpacks tend to focus the weight in the middle of the back because they usually carry books. Some have smaller compartments and even bottle holders on the outside, but they are still too small for anything other than bottles, and baby supplies need their own compartments. Their shape is also oval or rectangular as opposed to squarish or rectangular, so they are not space-efficient for baby supplies.
The shoulder diaper bag is the most traditional diaper bag, which many mothers use as both a diaper bag and handbag. Some features of the best baby backpacks may include a unisex design, adjustable and ergonomic shoulder straps, an anti-theft pocket, a front key pocket, a luggage strap, a large main compartment, a USB charging port, and stroller hooks. Shoulder diaper bags have features like a large capacity, separate milk bottle section, side pockets, adjustable shoulder strap, and multiple compartments. The decision between a diaper backpack versus a diaper shoulder bag really comes down to personal preference, and they each have advantages and disadvantages. For example, a shoulder bag won't let you have as free use of your arms as a backpack, but you'll be able to have a back baby carrier.
There are other types of bags and travel gear to consider as well. Whether you need bags for organizing items in your home or you need travel luggage, our selection offers high-quality and durable products to grow with you and your family. Our gear & travel section can prepare anyone from the day trip enthusiast to the month-long vacationer. And with the latest items from popular name brands, you'll instantly recognize reputations you can trust.
buybuy BABY makes it easy and affordable for you to buy a baby backpack. Take advantage of same day delivery and store pick up.