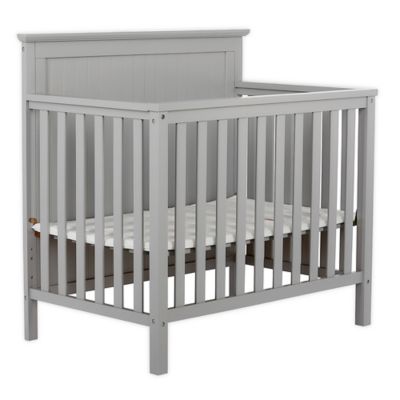 Dream On Me
Online Only
In stock
for standard shipping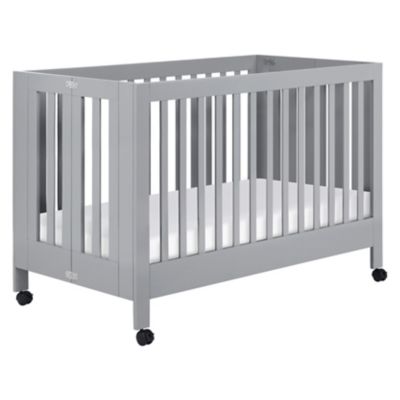 Babyletto
Excluded from coupons
Online Only
In stock
for standard shipping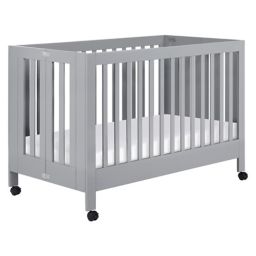 When purchasing items for your new baby, one of the most important ones you will buy will be your baby's crib. This is why it is essential that you are familiar with all of the many different types of cribs, including mini cribs. These cribs are also known as portable cribs or travel cribs because they are smaller than the standard size baby cribs. For a crib to be considered a mini crib, it only needs to be a few centimeters smaller than the standard size. The smaller size of a mini crib makes it much easier to carry and move around. Not to mention, a portable baby crib is typically less expensive than the standard crib, so the money saved can go towards other items for your child's room such as baby furniture.
It is also common for a mini crib to come with wheels pre-installed, which allows the crib to be easy to move around your home, so you can always keep an eye on your child regardless of what room you are in. A mini crib is also a great option for people who have a limited amount of space or who often travel and need a crib that they can bring along without it being obtrusive and bothersome. Furthermore, it is also a great choice for parents who have multiple children and can't fit a bunch of full-sized cribs into their homes.
Many of these cribs also have the ability to be foldable cribs, allowing for easy storage when it is not in use. This also allows you to quickly free up some space in your home whenever you need to. When it comes to the mattress that goes inside of your mini crib, there are many trustworthy baby mattress brands at buybuy BABY to choose from, such as those made by LA Baby®.
Another common type of baby crib that is extremely popular with parents is the convertible crib. A convertible crib has the ability to convert from a baby crib into a few different types of beds. There are 2-in-1, 3-in-1, 4-in-1, and even 5-in-1 convertible cribs, with the numbers representing the number of different things the crib can convert into. Some of these can convert into a toddler bed, a daybed, a full-size bed, or a small sofa. At buybuy BABY, there is a large assortment of convertible cribs from trustworthy brands like DaVinci.
You can also find convertible mini cribs that come with a crib and changer set, which is when a changing station is attached to the convertible crib to help change your toddler's diapers and clothes. These crib and changer sets also typically come with a few drawers and open shelves to store your baby's clothes and diapers in so that changing time is quick and convenient. When it is time for your baby to transition from a crib to a bed, purchasing conversion rails can help make the transition smooth and seamless. We also offer free shipping on orders over $39, so you may be able to get your items sent straight to your home at no extra cost.