Ships free
orders over $39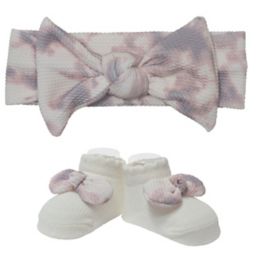 Little Me Girls' Slippers
Does my baby need to wear shoes?
While it?s been said that baby shoes are necessary to help a child?s feet develop, the reality is that baby socks, slippers and soft-soled shoes are primarily worn for warmth and comfort ? they do not aid in balance, coordination, foot development or the ability to walk sooner or more quickly. Children learn to walk by gripping their toes on the ground, so it?s perfectly acceptable to let your little one go barefoot at home. When floors are uneven, cold, hot or slippery, shoes (and socks) make sense ? they protect your child?s feet and keep tiny feet toasty warm in a chilly home.
What about baby slippers?
Infant slippers, booties, house shoes and slipper shoes are a great way to keep your child?s feet clean and warm; they also offer protection and comfort. Browse our selection of cute, cuddly and warm baby girl slippers any time; when you find the perfect pair, arrange for convenient delivery using your smart phone or tablet. Compare cozy knit slippers, mukluk slippers, fleece footies, slipper socks and more.
Is it Okay to Wear Shoes in the House?
Many families make it a practice not to wear street shoes inside the home, especially with a baby or toddler around. Street shoes carry in outside pollutants, dirt and germs plus they can harbor bacteria and damage floors. That?s one of the many reason why slipper and baby house shoes are a popular option ? they are an alternative to bare feet. Check out our selection of cute and practical indoor footwear for your little girl ? choose from a wide variety including play shoes with a non-skid grip to help stabilize beginning walkers, funny furry animal slippers, scootie socks with rubber grip soles, water and germ-resistant neoprene slippers, slipper socks with rubber outsoles, micro-suede sole slipper socks and more.