2315 Summa Drive, Suite 120Las Vegas,NV89135USA
(702) 820-3096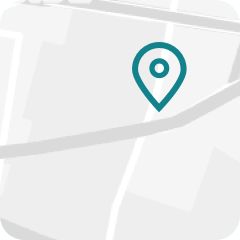 Directions
In-Store Shopping & Pickup
get more out of your trip
shop some of our favorite categories
what our customers are saying about Las Vegas
customer reviews
62 reviews
Buy Buy Baby Customer | 130 days ago | Same Day Delivery
Sold me an open box product without informing me it was open box. This is supposed to be a present, I can't gift this with duct tape on the box and parts all loose in the box.
Buy Buy Baby Customer | 131 days ago | Curbside Pickup
Your website sucks. Your instore employee was great!
Buy Buy Baby Customer | 132 days ago | Same Day Delivery
BuyBuyBaby truly has exceptional customer service with their same day delivery! Being sleep deprived mom with a 4 months old infant, I got on the plane without realizing I left some pump parts at home in the dish washer. I desperately needed the willow pump parts to pump and feed my baby! I placed an online order at 7:30am before the flight took off, after we landed at 9:30am I used the instant chat service to follow up on ETA. Stan helped me to arrange a delivery much earlier than the expected 5-9pm window. I got my pump parts at 12:30, only 4 hours after placing the order and I am extremely grateful for everything your company has done for me at this extremely stressful moment. I am a big fan and now forever loyal customer! Thank you BuyBuyBaby!
buybuy BABY Las Vegas
Congratulations on your new addition to the family, and welcome to the wonderful realm of baby essentials! With a wide selection of must-have baby gear like strollers, car seats, nursery furniture, baby bedding, and so much more, the buybuy BABY® store in Las Vegas is the best place to start when preparing for baby's arrival. Plus, with top brands you love like Graco® , UPPAbaby® , Fisher Price® , and more to choose from, the buybuy BABY in Las Vegas makes it easy to find just what you need for your new bundle of joy.
Take a quick peek of what you'll discover in-store:
Strollers, car seats, and more baby travel gear
Baby furniture collections, convertible cribs, and bassinets
Crib bedding sets, crib sheets, and baby bedding
Baby food, formula, and highchairs
Diapers, changing pads, and diaper bags
Baby monitors, baby gates, and safety essentials
Swings, bouncers, and playards
Baby toys, books, and fun games
Personalized baby gifts
Sale and clearance merchandise
Welcoming your first baby or the newest addition to your family? Ensure you have all the baby essentials you'll need for your little one's arrival by creating a baby registry at buybuy BABY. From strollers to car seats to nursery furniture , baby registry ensures you have all the baby basics covered.Plus, your loved ones will always have easy access to your baby wish list with the helpful baby registry finder online. Simply visit the buybuy BABY in Las Vegas and let our in-store experts help get your baby shower registry started.
Visit our buybuy BABY Store in Las Vegas to see what's new.