2000 Mallory Lane, Suite 400Franklin,TN37067USA
(615) 472-2504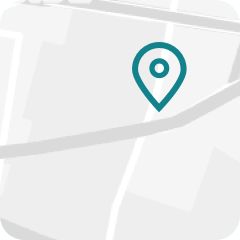 Directions
In-Store Shopping & Pickup
get more out of your trip
shop some of our favorite categories
what our customers are saying about Franklin
customer reviews
27 reviews
Buy Buy Baby Customer | 217 days ago | Curbside Pickup
I got bottles that the box was damaged, ripped open, and looked like they were returned after someone chewing on the cardboard box, or water damage. The instructions inside the box were yellow, not white, so clearly that was damaged by water. When I went inside, the same associate who brought my items to the car not even ten minutes prior(since I had to wait until the store opened to go inside) acted like I had that box for years. I told her she just brought it out to my car, but I'd want a different one because it looks like water damage, and she was asking for a receipt. I didn't have the receipt I just had my online order because it was a pick up order…and she's the one who brought it to my car! It was clearly so old, that the item when scanned didn't come up on the order, so I'm not sure how they were able to pick my order and possibly scan that Dr Browns bottle box without it showing in my order.
Buy Buy Baby Customer | 218 days ago | Curbside Pickup
Associate that brought my order out was very professional and friendly
Buy Buy Baby Customer | 247 days ago | Curbside Pickup
Placed an in-store pick-up order for my boyfriend to pick up on his way home. The order included two gifts for my friend that I had gotten off her registry. I had received an email last night confirming he was eligible to pick up the order and confirming my order was ready. When he got to the store they told him the order was not ready and they couldn't find it. After they found the items they informed him he was not allowed to pick it up because his name wasn't the primary name on the order. When he brought the items home I noticed the mini sterilizer had been opened already and was pretty beat up. I will have to go back to the store to return this or get it replaced becuase of how bad it looks. I just don't want to gift this to my friend with it in this condition. I will say my boyfriend did say the staff was very friendly and kind.
buybuy BABY Franklin
Congratulations on your new addition to the family, and welcome to the wonderful realm of baby essentials! With a wide selection of must-have baby gear like strollers, car seats, nursery furniture, baby bedding, and so much more, the buybuy BABY® store in Franklin is the best place to start when preparing for baby's arrival. Plus, with top brands you love like Graco® , UPPAbaby® , Fisher Price® , and more to choose from, the buybuy BABY in Franklin makes it easy to find just what you need for your new bundle of joy.
Take a quick peek of what you'll discover in-store:
Strollers, car seats, and more baby travel gear
Baby furniture collections, convertible cribs, and bassinets
Crib bedding sets, crib sheets, and baby bedding
Baby food, formula, and highchairs
Diapers, changing pads, and diaper bags
Baby monitors, baby gates, and safety essentials
Swings, bouncers, and playards
Baby toys, books, and fun games
Personalized baby gifts
Sale and clearance merchandise
Welcoming your first baby or the newest addition to your family? Ensure you have all the baby essentials you'll need for your little one's arrival by creating a baby registry at buybuy BABY. From strollers to car seats to nursery furniture , baby registry ensures you have all the baby basics covered.Plus, your loved ones will always have easy access to your baby wish list with the helpful baby registry finder online. Simply visit the buybuy BABY in Franklin and let our in-store experts help get your baby shower registry started.
Visit our buybuy BABY Store in Franklin to see what's new.