501 West Main StreetChristiana,DE19702USA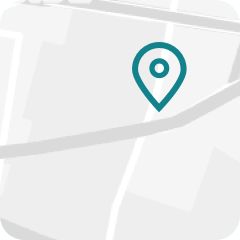 Directions
shop some of our favorite categories
what our customers are saying about Christiana Town Center
customer reviews
91 reviews
Buy Buy Baby Customer | 372 days ago | Same Day Delivery
I called your store 3 times and none of the buttons I was told to press worked, nor was I able to talk to anyone
Buy Buy Baby Customer | 388 days ago | Same Day Delivery
Ordering my items online was a very easy process. However delivery not so great. For starters my 3 items were not delivered in a secure shopping bag. Secondly they were not handled with proper care whom ever delivered the items just threw my items on the ground like trash in front of my door. Not even placing the items on 1 of the 4 steps go up to the door. Nor had the courtesy to ring the doorbell nor knock on the door to make someone aware of the delivery. Very Rude and disappointing.
Buy Buy Baby Customer | 408 days ago | Curbside Pickup
Very disappointed with the item I was picking up in-store. The box was dented and opened. It looked like a returned item that wasn't properly packaged. I decided not to purchase as I would be embarrassed to gift it to a friend for a baby shower. I love buy buy baby but multiple packages I was looking at today had dents on the boxes and not presentable to gift.
buybuy BABY Christiana Town Center
Congratulations on your new addition to the family, and welcome to the wonderful realm of baby essentials! With a wide selection of must-have baby gear like strollers, car seats, nursery furniture, baby bedding, and so much more, the buybuy BABY® store in Christiana Town Center is the best place to start when preparing for baby's arrival. Plus, with top brands you love like Graco® , UPPAbaby® , Fisher Price® , and more to choose from, the buybuy BABY in Christiana Town Center makes it easy to find just what you need for your new bundle of joy.
Take a quick peek of what you'll discover in-store:
Strollers, car seats, and more baby travel gear
Baby furniture collections, convertible cribs, and bassinets
Crib bedding sets, crib sheets, and baby bedding
Baby food, formula, and highchairs
Diapers, changing pads, and diaper bags
Baby monitors, baby gates, and safety essentials
Swings, bouncers, and playards
Baby toys, books, and fun games
Personalized baby gifts
Sale and clearance merchandise
Welcoming your first baby or the newest addition to your family? Ensure you have all the baby essentials you'll need for your little one's arrival by creating a baby registry at buybuy BABY. From strollers to car seats to nursery furniture , baby registry ensures you have all the baby basics covered.Plus, your loved ones will always have easy access to your baby wish list with the helpful baby registry finder online. Simply visit the buybuy BABY in Christiana Town Center and let our in-store experts help get your baby shower registry started.
Visit our buybuy BABY Store in Christiana Town Center to see what's new.